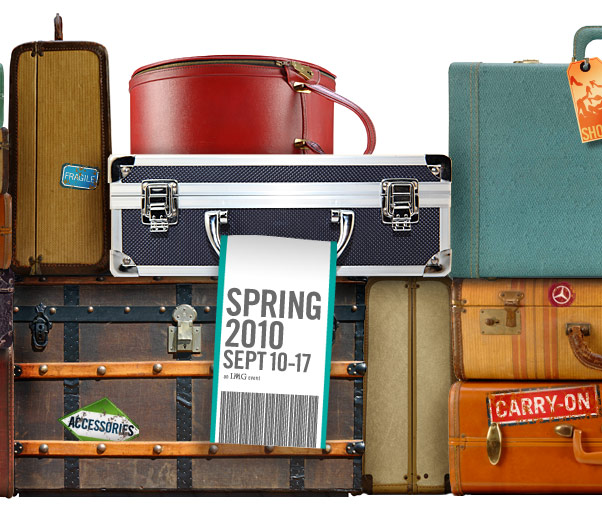 As we countdown to New York Fashion Week, the School of Fashion is crazed with preparation – particularly with our students showing in Bryant Park's big tent on Sept. 12.
The school is all a twitter as Amanda Cleary, Brittney Major, Jie Pan, Kara Sennett, Richelle Valenzuela, Marina Popska, and Sawanya Jomthepmala are putting the final touches on their collections to bring to the tents. In addition, we also have some alums strutting their stuff that week. Jenny Schweitzberger (2007 BFA Fashion Design) is currently working at Carolina Herrera as a design assistant and Alicia Kelley Lapp has created a line of jewelry for Phillip Lim, which will be featured in his womenswear show. And of course, Sara Shepherd will be showing her own collection.
We are constantly getting a stream of updates from our alums in New York, so we will let you know more news as it comes in!