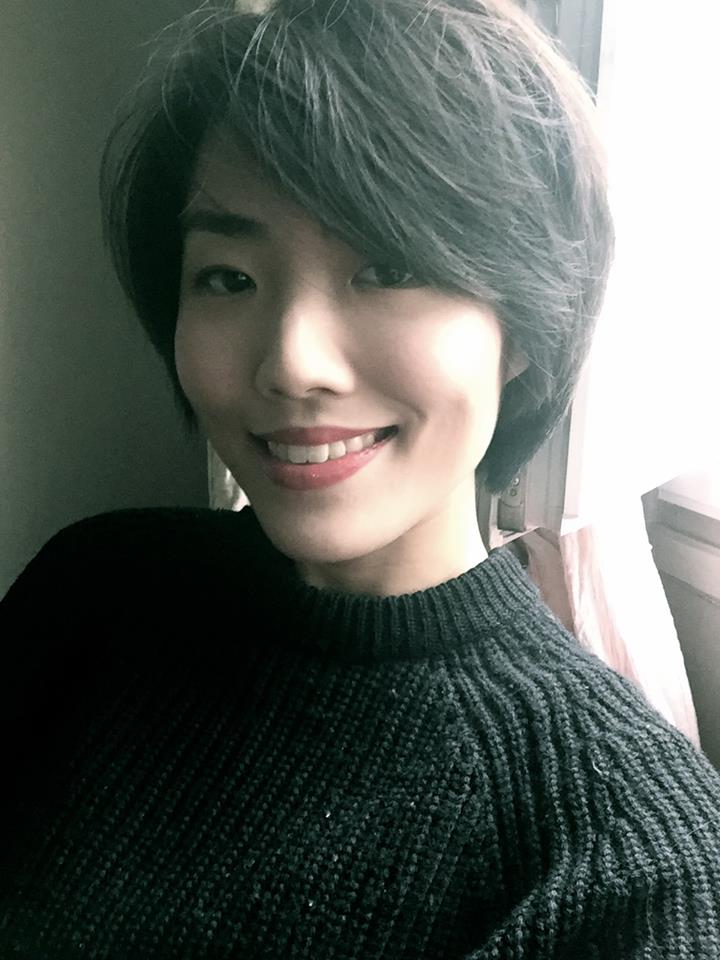 Zhangchi Wang, B.F.A. Fashion Design 2012 alumna has just recently received a full time-position at Saint Laurent Paris after being awarded a French exchange opportunity to study in Paris. Wang began as an intern at Saint Laurent and now is working as a 3D Design Assistant. She catches us up on everything she's been doing since graduation.
Malcolm Thomas: What did you study at the School of Fashion?
Zhangchi Wang: I studied Womenswear Design, and also took applied textile classes until level 4.
MT: Tell us about what you have been doing since graduation and about your internship experience in Paris. 
ZW: After graduating I left San Francisco for Paris and spent a year at Studio Berçot. Right after that I started my internship at Saint Laurent, which lasted for a year.
MT: What was an average day for you at Saint Laurent? Any mistakes you learned from your experience as an intern? 
ZW:  My responsibilities include researching volume, silhouette and design details through cutting, draping and pattern making. In short, I proposed designs in 3D manner. Everyday, every project could be a challenge. It involves problem solving, and there's always techniques that I need to learn.
MT: Do you have any role models within the company?
ZW:  There are a lot of role models. I respect our team leader who is never impatient under intense pressure and manages to stay energetic.
MT: Funny stories? 
ZW: My manager who has worked for Yohji, Christian Lacroix, Jean Paul Gaultier told me she had to Google who Lady Gaga was when Lady Gaga had an interview with Gaultier.
MT: What do you love about Saint Laurent? 
ZW: The quality and the extremely high standard of their products, as well as the amount of work and attention they devote to their creative process.
MT: Where do you find inspiration?  
ZW: The city itself brings around endless inspiration. As well as countless exhibitions and performances.
MT: Any fashion icons? 
ZW: Yohji Yamamoto, Madam Gres, Alaia, Viktor & Rolf.
MT: Where do you see yourself in 10 years?
ZW: Something I have recently realized is that I can hardly foresee anything. There could be changes the following moment. It is difficult to say, but I shall always keep my hands busy either handling fabric, a pencil or maybe at some point I will be playing around with plaster, wood or paper. There are lots of possibilities.
MT: What advice would you give to current students? 
ZW: Please never use "I want to sew" as a reason to abandon your CDFP classes because one day you will find that the lack of technique is what stops you from being creative.
MT: Anything else you would like to share?
ZW: I miss being a student at the Academy of Art University because French fashion schools are very independent. It is such a precious opportunity to have a lot of different majors within one school. I have learned quite a bit from my friends in Industrial Design, Photography etc. Furthermore, Academy of Art University has the best teachers in the School of Fashion.