Academy of Art University's Fashion Journalism Program Showcases an Interactive Installation at Open House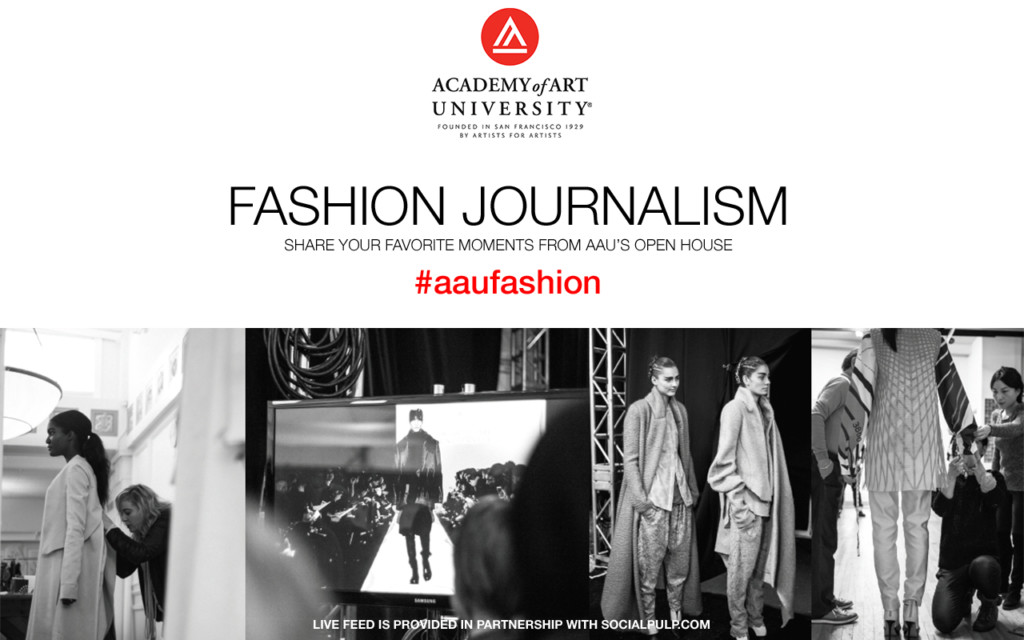 Fashion journalism is a portfolio of ever-evolving vocabulary and tools.  Just as 'selfie' has become a new word in the dictionary. Journalists today use innovative techniques from visual reporting via Instagram and Vine to social journalism via Facebook, Tumblr and Twitter, to convey their stories to the masses.  Academy of Art University has always been at the intersection of new technologies and arts, and this semester's Open House/Open Studio is no exception.
In partnership with SocialPulp – an interactive installation fed by Instagram and Twitter – images and tweets captured by M.A. Fashion Journalism students in real time will be moderated and projected on the second floor of Polk 625 (School of Fashion, Room 202) on Saturday, March 7th from 9 am – 3 pm. Share your best moments from the School of Fashion Open House/Open Studio via your Instagram and Twitter accounts using #aaufashion and witness the photojournalism installation expand and evolve throughout the day!