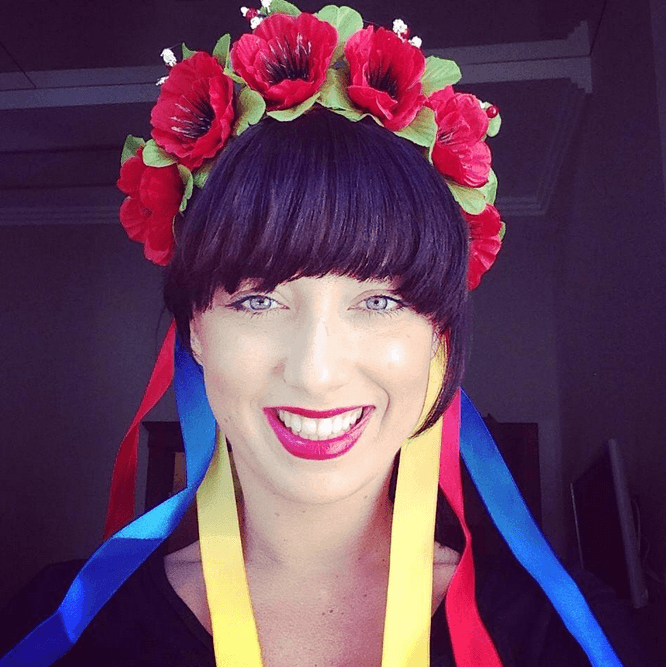 After graduating from Academy of Art University with a BFA in Fashion Design, Ukranian-born Elena Slivnyak has successfully launched her own fashion brand, IIMUAHII (pronounced "eee-mooah-eee"). IIMUAHII produces avant-garde fashion with a unique and distinctive style that is loved by celebrities such as Lady Gaga, Tyra Banks, and Debby Harry, just to name a few.
The brand also made a debut on the silver screen by appearing in the Hunger Games: Mockingjay film. Recently, this environmental friendly brand appeared in Los Angeles Fashion Week and the first annual 360 Fashion & Tech "Startup Runway & Innovation Awards". So naturally, we caught up with Elena Silvanyak and inquired about her remarkable successes.
Fashion School Daily: First of all, I would like to congratulate you for all of the successes you have achieved. It interests me how you went to establish your brand right after you graduated as opposed to gaining some experience first under other fashion brands. What drove you to take such leap?
Elena Slivnyak: Thank you! When I graduated in 2010, the economy was still really bad and I wasn't able to get a job. I tried applying to many different companies, different positions and even other countries. The process was very hard to swallow and I knew I had to do something for myself. So instead of sitting around waiting for a job opportunity to arrive, I decided to make a collection and go for it myself.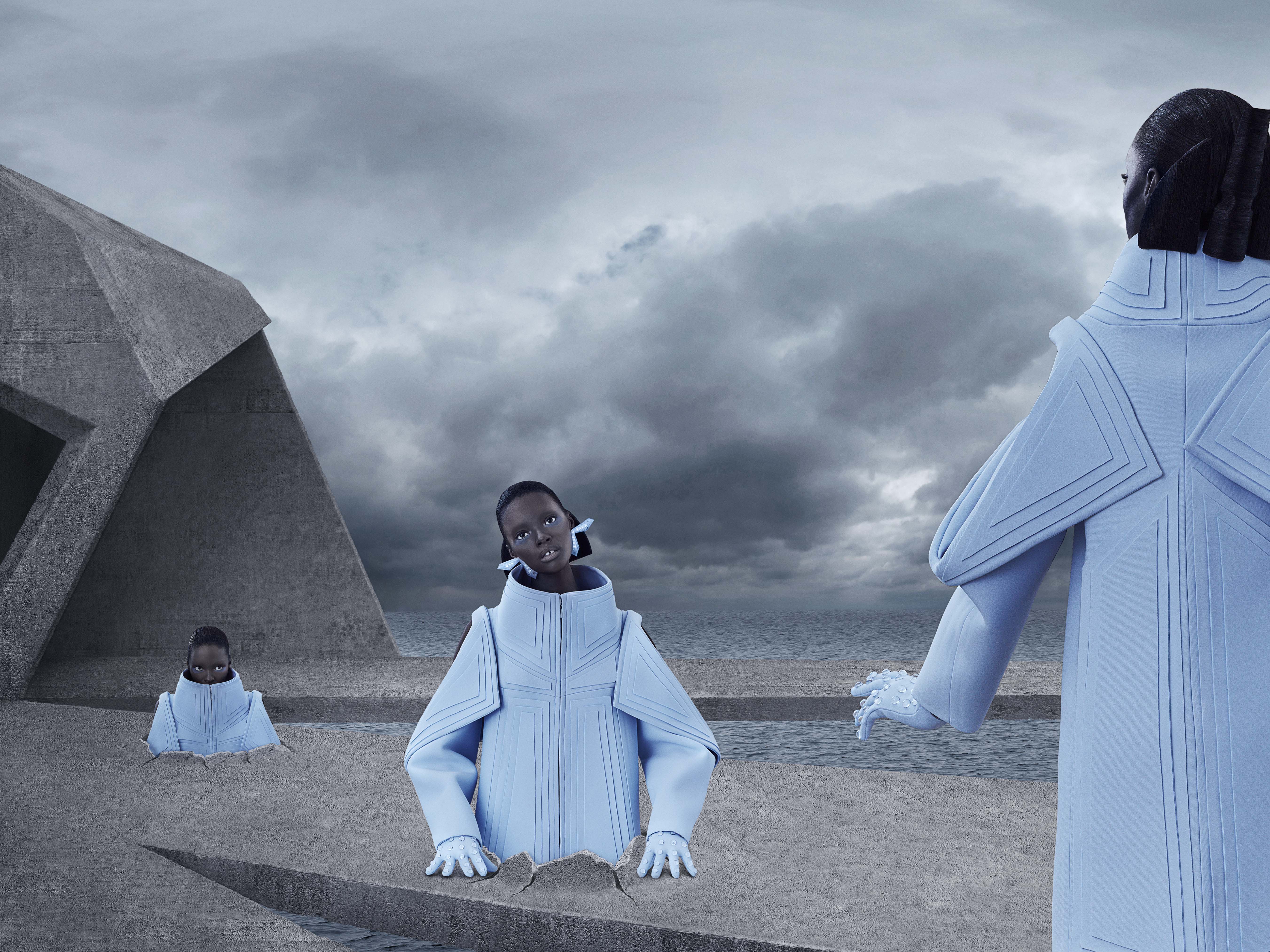 FSD: Why IIMUAHII? What's the idea behind the name?
ES: IIMUAHII was a name that I coined by playing around with different letters. I wanted the name to sound very futuristic and alienesque, and almost look like it's from another planet. I also knew that I wanted something one-of-a-kind and that no one in the world had, hence came IIMUAHII.
FSD: Your clothes are absolutely beautiful! Where do you usually find inspiration?
ES: I love looking to things that aren't an ideal kind of beauty for inspiration. I love architecture and unusual shapes and silhouettes and look to things like weird creatures, insects, plants, and other unusual forms of nature. I've always also been inspired by anything that has to do with science fiction and surrealism. With everything I create, I love to explore emotional settings that evoke strong feelings from the viewer.
FSD: Why are you pursuing a more niche market and not a ready-to-wear?
ES: Ready-to-wear really bores me and does not make me as happy as when I create avant-garde type of clothes. I really enjoy costuming more than ready-to-wear because it's really who I am. I had to do a lot of soul searching to finally realize that this is what I want to pursue. My goal is to work more in the entertainment industries around the world creating amazing and striking imagery for viewers.
FSD: What's a day-to-day like of Elena Slivnyak at IIMUAHII?
ES: Sometimes there is no day-to-day for me. Sometimes there is work non-stop for months at a time and then there are months where I'm not busy at all and I usually take this time to myself and regroup for the next set of projects. I take on many different projects that keep my business afloat whether it's a custom jacket for a client or a bigger project for someone in the entertainment industry.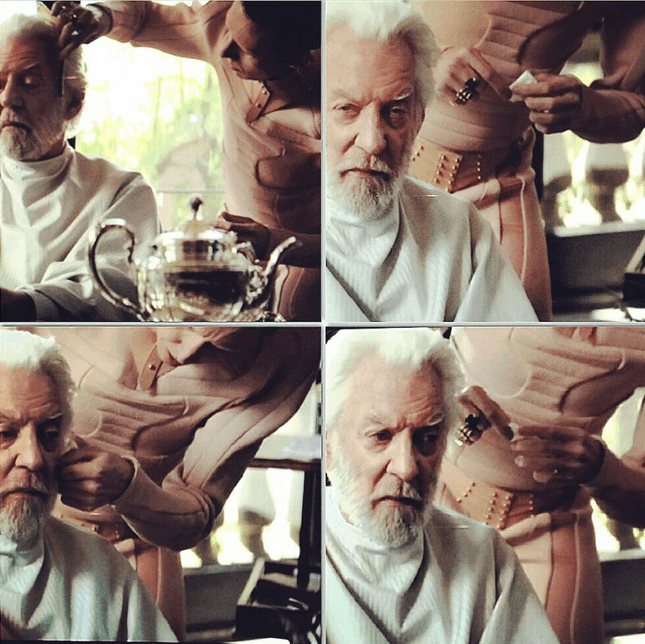 FSD: Speaking of the entertainment industry, your clothes appeared in Hunger Games: Mockingjay; how did it happen?
ES: One day I received an email from the costume designers of the film Kurt and Bob. They found my design company online and commissioned a few costumes from me based on what they saw in my sci-fi collection. It was an amazing experience to know that people of that status are actually noticing my work. This helped me to make the decision to continue creating unusual and unique fashion.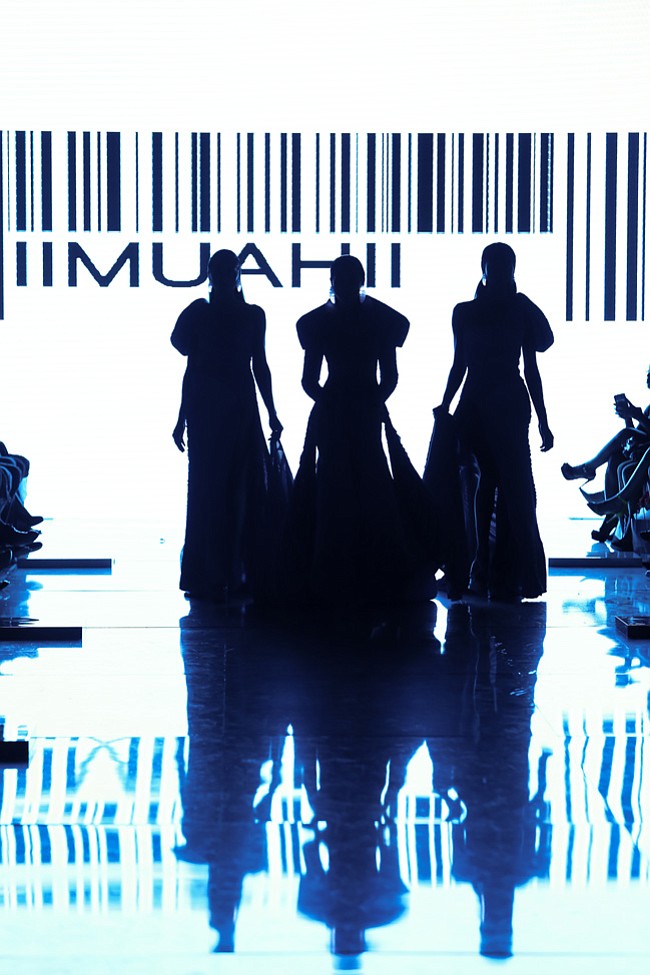 FSD: IIMUAHII presented during LAFW 2016; what preparation was involved for the show? And can you tell us a bit about the collection?
ES: I usually avoid fashion week productions because they are of no benefit to what I do and me. I decided to go through this one in LA so that I can invite my film industry contacts to view my new work up close and personal. The preparation was very grueling just like when you are participating in any fashion week event. I normally just produce a look book and send it out to various people around the world to get people see my work, so this was not normal for me to do. The main reason for this decision was to go down there and make more contacts in the film and entertainment industry.
FSD: In your opinion, do you think LAFW can match the hype of NYFW?
ES: I really don't know. I think that NYFW has gone down hill from what it used to be and it doesn't really interest me. LAFW is incomparable to NYFW, as it's on a smaller scale and I think they have a long way to go to match NYFW hype.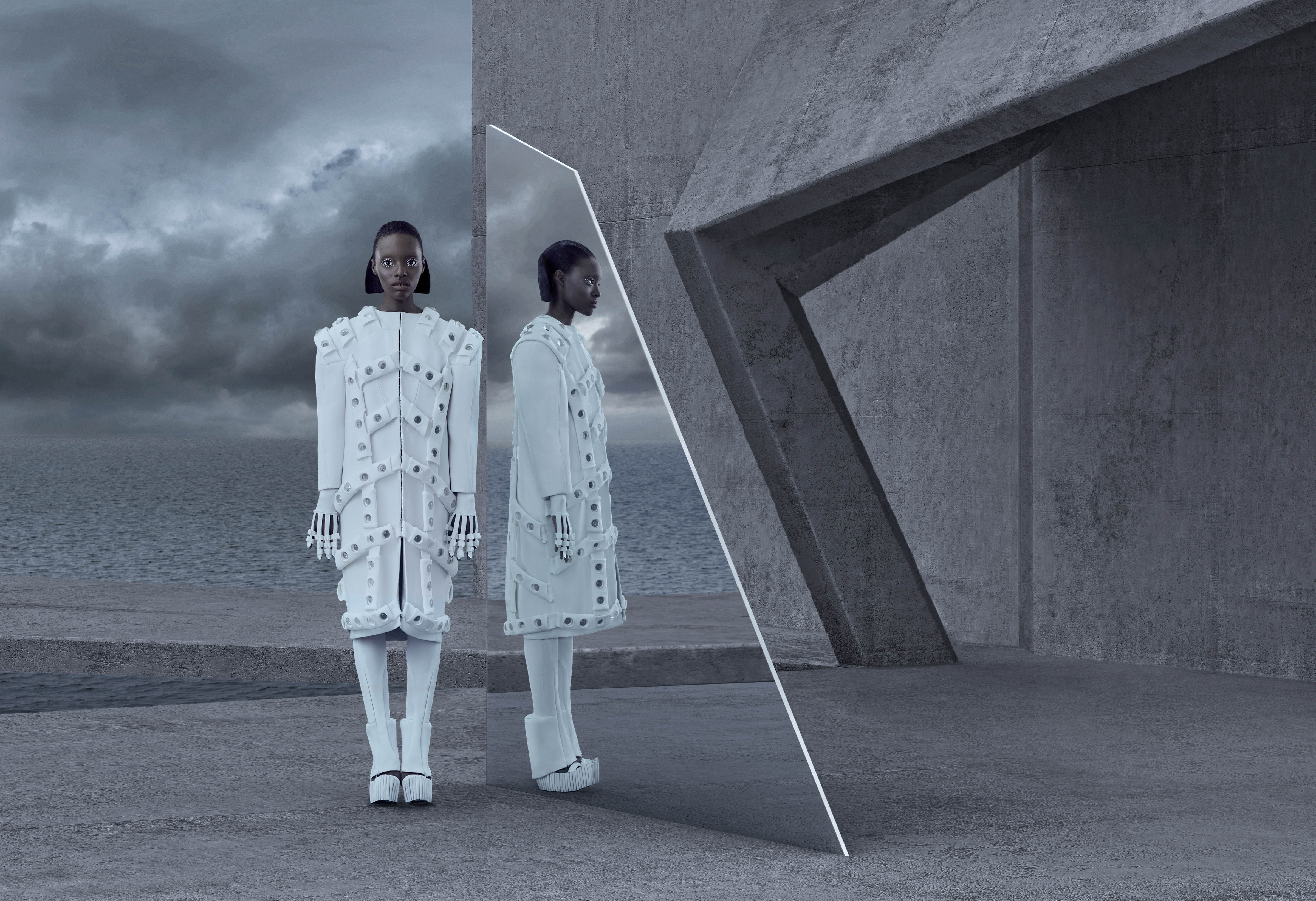 FSD: Recently you were in San Francisco for IBM Cloud and 360Fashion Network event, can you tell us about the event? And how was it?
ES: I was approached by the organizers to participate in this event infused with technology and fashion. At that time I was working on a fashion tech accessory line with my business partner and thought this would be an amazing opportunity to showcase some of the designs. I love this world where fashion and technology mixed. I feel closer to it than I am now to the existing fashion world because it's so futuristic and there are so many possibilities to do imaginative and innovative clothes and products. I think I will be exploring this world more deeply in the future, because what I do goes hand-in-hand with it so well.
FSD: What's the best memory/experience you have from all of these successes? 
ES: I think the most rewarding part of my career is to have been working on costumes for Hunger Games: Mockingjay. I get ecstatic when the fantasies in my head come alive into amazing look book creations, which I use to convey to the world who I am and how I'm feeling at the time. Being able to express myself through my art is more fulfilling than being financially stable at a 9-5 job.
FSD: Can you give an advice for the Academy of Art University students who want to pursue careers in fashion industry?
ES: Yes! My advice would be: Don't wait for opportunities to come to you, always seek them out yourself. Sometimes all it takes is an email or a phone call to get what you want. Be persistent and blindly believe in what you do. If you're passionate about your work, the world will notice. Don't rely on others to teach you, the best knowledge comes from trying things out yourself. There will be people who don't like what you do and you cannot let that discourage you from moving forward. I don't think I would be where I am if I hadn't got an amazing education from the Academy of Art University.
Check out this amazing video of IIMUAHII
For more information about IIMUAHII by Elena Slivnyak, visit her website here.
Written by Taufik Marasabessy, BFA Merchandising