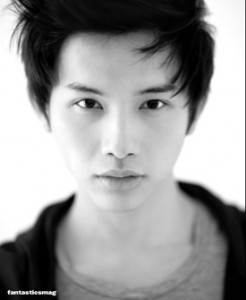 Fashion School Daily caught up with alum Steven Oo who is working as an associate Designer at BCBG Max Azria in Los Angeles, CA.
List three of your Heroes in History: Galileo Galilei and Thomas Edison, they are both geniuses who invented things for a living… but there was always something about Napoleon Bonaparte…
List three of your Heroes today: Only have one. My mother.
Name three of your favorite designers: Nicolas Ghesquière, Alber Elbaz, John Galliano
List a guilty pleasure: I like trying on clothes I make.
Tell us about something funny or silly that happened to you this week: I went on the scale right after I ate at a buffet and I freaked out, then I joined a gym.
What is the most embarrassing item in your closet? Too X-rated for the general audience.
What is your must have item? A Slouchy Sweater.
Where have you found inspiration lately? I always find inspiration in architecture or interior design but lately I've been seeing a lot of beautiful colors and textures in the sky.
What is your most valued possession? My passion for what I do.
What is playing on your iPod? It's always on shuffle and all the music came from other people… I'm not too picky.

List a person (dead or alive) whom you would like to have coffee with: I don't drink coffee… but I'd like to sit down with Anna Wintour given a chance 🙂
Online magazine Fantastics interviewed 2010 MFA Fashion and Knitwear Design Alumnus Steven Oo. They also used his knitwear collection from the February 2010 Mercedes-Benz New York Fashion Week Show for an editorial