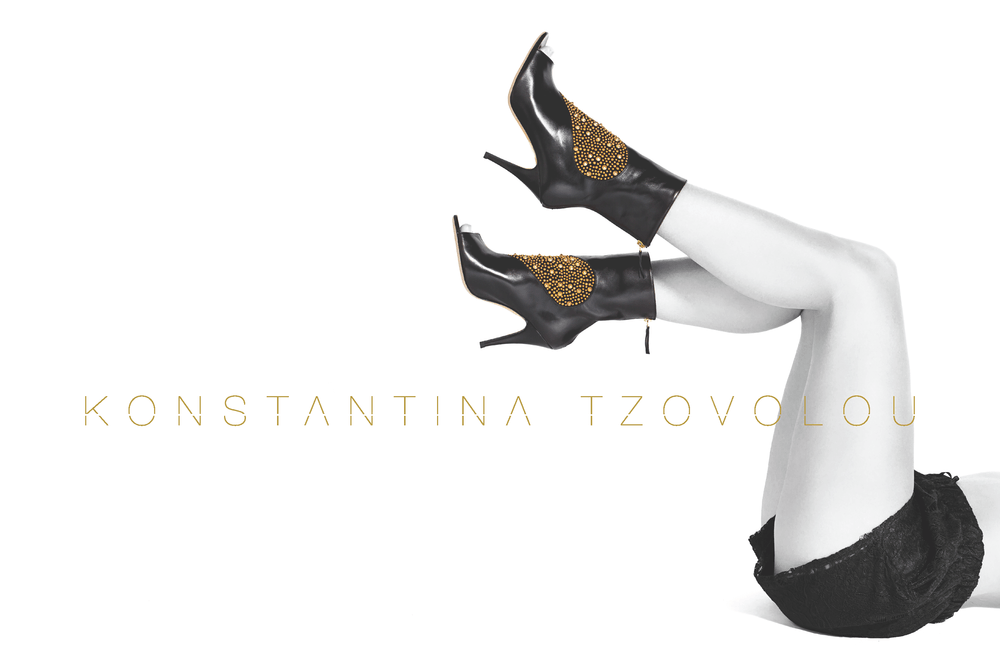 Introducing fashion designer, merchandiser and buyer Konstantina Tzovolou! Konstantina was raised in Greece, where she continuously explored the idea of having her own fashion label. She decided to take her dreams to the next step, so she moved to San Francisco to attend Academy of Art University's School of Fashion; she completed an AA in Fashion Design in 2006.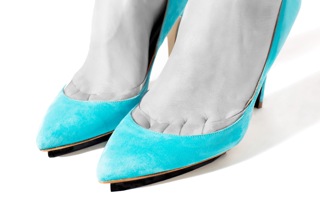 Demonstrating her take charge nature and knack for business, Konstantina took her work in the fashion industry to new heights and now has her own line of shoes. Her label, KONSTANTINA TZOVOLOU, is designed in San Francisco and made in Italy. Features in INK361 and 7X7SF have brought her initial visibility, which has been catapulted by her collection being featured in editorials in FSHN Magazine, Marin Magazine, and on the popular fashion blog This Time Tomorrow.
I sat down with Konstantina to hear a little more about her background, aspirations and inspirations.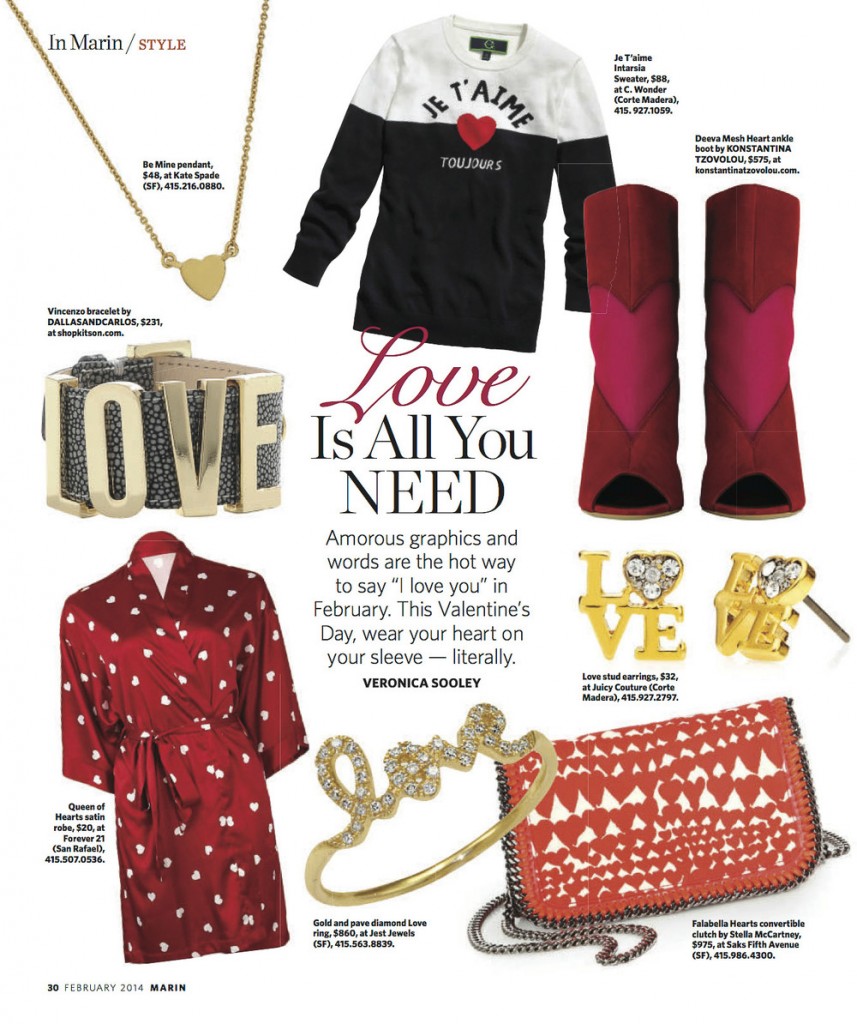 Bria Anderson: What do you love about having the opportunity to grow up in Greece?
Konstantina Tzovolou: Being able to live and breathe the culture.
BA: What provoked your decision to study at the Academy of Art University?
KT: I always knew I wanted to do fashion design and was immediately attracted to Academy of Art University's Fashion Design program and the credibility it had received.
BA: After you graduated, you worked in both merchandising and buying—what companies did you work for and which did you like the most?
KT: Macy's and a few other smaller clothing companies. As for which I liked more… that's a tough one. Merchandising and buying each had their own rewards and differences. Merchandising is more hands on, though, so I enjoy that aspect of it.
BA: What inspired you to create a shoe collection?
KT: I found it to be more challenging and fascinating than creating a clothing collection. I am also a shoe aficionado myself and was really excited about the idea of wearing my own shoes!
BA: What is your favorite shoe in your collection?
KT: The DINARA – it is the most representative shoe of my own style.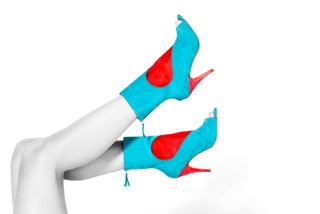 BA: Where in the fashion retail industry would you love for your merchandise to be sold?
KT: I am very much an online shopper, so I would love to see the merchandise on Net-A-Porter, MATCHES FASHION, SSENSE, LUISAVIAROMA, and some of the other leading luxury online retailers. But there is also something very luxe and timeless about walking into a store and coming out with a new pair of shoes, so if Harrods and Neiman Marcus came knocking on my door, I wouldn't turn them down.
BA: How does it make you feel to see your shoes worn by models for editorial photo shoots?
KT: It's without a doubt surreal. After spending so much time in production, design and the product development process, you don't realize how cool your end result is till you actually see it worn by someone else. It sure makes all those sleepless nights worthwhile.
BA: What are your future plans, as far as working in the world of fashion?
KT: I'd like to continue designing women's shoes and eventually expand to other verticals.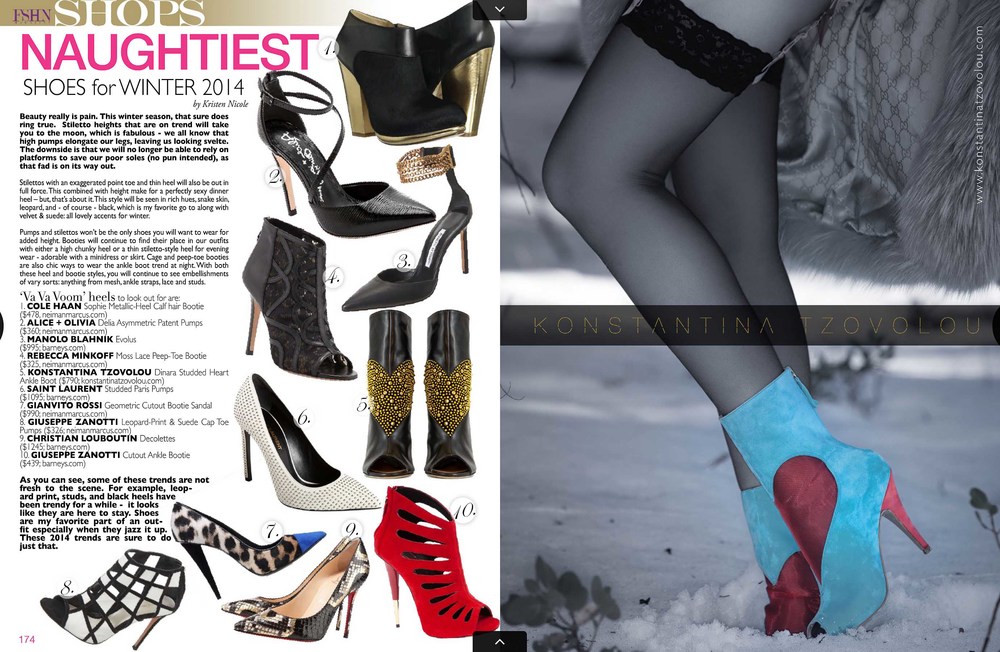 Written by Bria Anderson