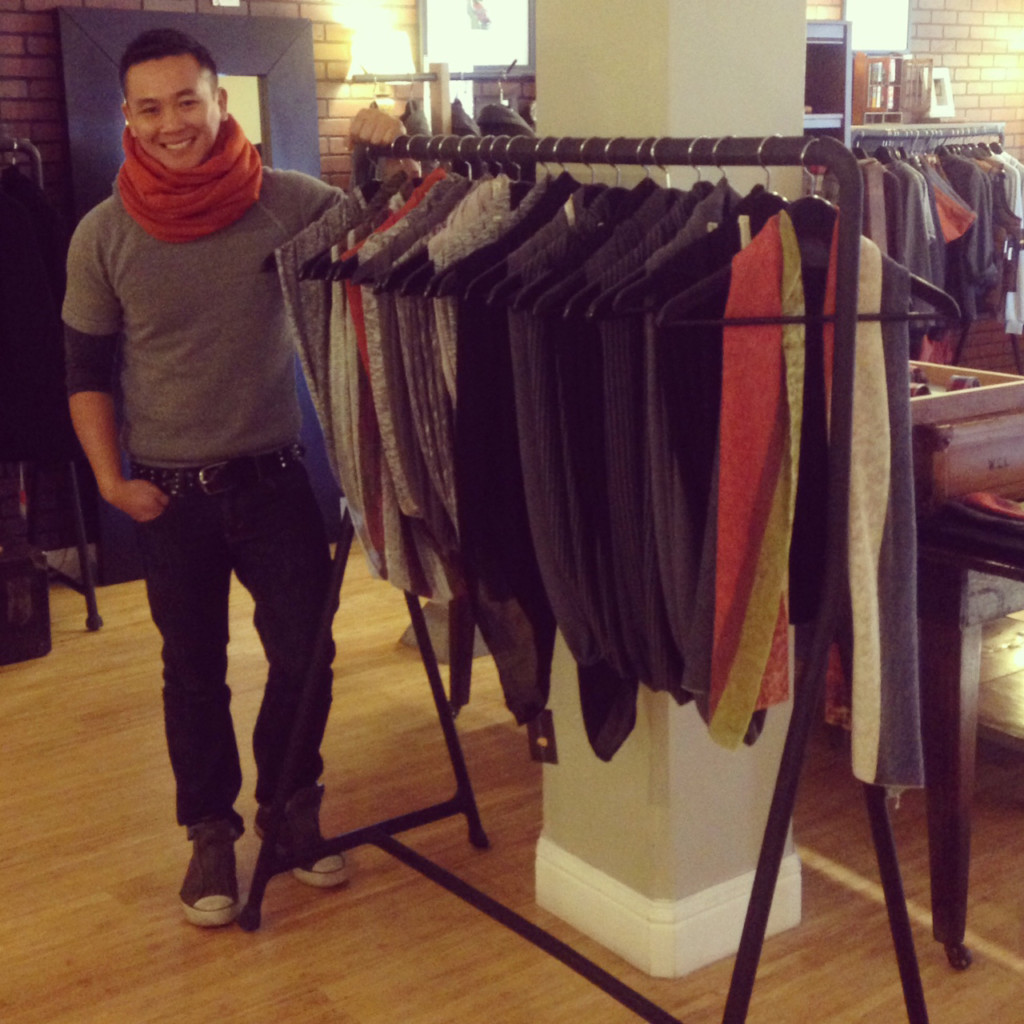 Ronnie Escalante pictured with his line of accessories, Powell & Mason.
Last Friday, the School of Fashion celebrated the graduation of the Class of 2013. Commencement ceremonies always seem to prompt the inevitable question to recent alums "Where do you see yourself in five years?" Well, if the future looks anything like 2008 B.F.A Fashion Design alumnus Ronnie Escalante, the next five years hold a tremendously successful, fashion forecast. With post grad opportunities at both Chado Ralph Rucci and Abercrombie & Fitch, designs selected by style socialites for the red carpet, and the launch of his own line, Powell & Mason, it's hard to believe all that Ronnie has accomplished in just five years. See how it all started below!
When did you first become interested in fashion?
I became interested in fashion at a very young age. My mom would always buy these fashion magazines and, as she flipped through the pages, I'd be right beside her just glancing. Little did I know that I would soon start sketching on the back of my notebooks. My mom used to tell me to stop wasting paper because she kept having to buy more for me!
Why did you decide on the Academy of Art University? What was your experience as a student?
I was living in Florida when I started searching for schools, and was working as an asst. construction manager at Mercedes Homes in Jacksonville. I had looked at New York based design schools, even Europe, but my parents wanted me to move back to California as well. New York City design programs didn't present as challenging enough, and I was looking for a school that could push me. I chose the Academy of Art University, not really knowing what was ahead of me. I didn't know how to sew or knit or anything! All I knew was sketching.
The first week of classes was a bit a scary, especially with my first introduction to the industrial sewing machine. After that, I was more motivated than ever to challenge myself. I never felt like I needed to compete with any of my classmates, because I was only trying to compete with myself. Designing my Senior Collection was an experience I will never forget. To be selected for our fashion show feels a little cutthroat as the process is structured almost like a reality show. Round after round, cuts were made to students' collections. Who would've thought that I would make it to the end, get offered an internship at Chado Ralph Rucci and then a job at Abercrombie & Fitch?! I've had a great experience at the School of Fashion, and made a lot of friends. We all still keep in touch!
Tell us more about interning with Ralph Rucci and Zac Posen. How did those opportunities inform your approach to styling and design?
Chado Ralph Rucci and Zac Posen are two very different studios. I learned the art, amazing detailed craftsmanship, and tailoring at Chado. Mr. Rucci literally designs everything and he's always there. At Zac Posen, there is a design team and it was there that I got my second big break*, where the dress I was working on was worn by Julia Roberts in the first scene of Eat,Pray,Love. I freaked out a little bit!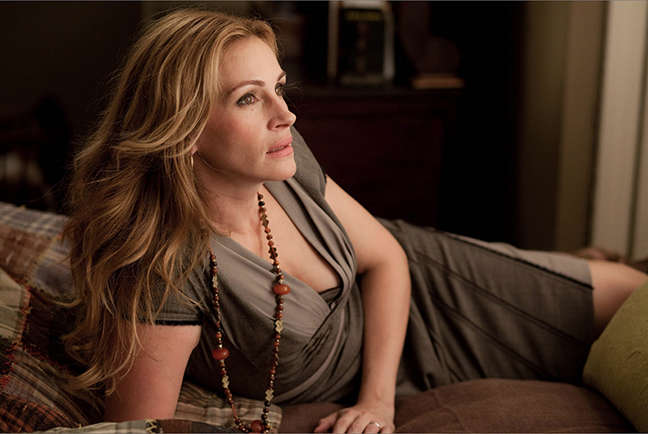 Julia Roberts wearing Zac Posen in Eat,Pray,Love. Photo courtesy of InStyle.com.
* (my first was getting to dress Tatiana Sorokko for the Boucheron party. The look was then featured on Style.com)
Your work was recently featured in Season One of NBC's "Fashion Star". How was designing for reality TV different than your design experiences thus far?
"Fashion Star" actually made me sure about myself, weirdly enough. I feel more confident with my design and decision making process. I never second guess myself now, because I know who I am as a designer and I know what I want.
[justified_image_grid row_height=400 height_deviation=50 ids="24268,24269,24270,24271″]
Ronnie's designs featured on Season One of NBC's Fashion Star.
What has it been like launching your own line, Powell & Mason? 
Powell & Mason currently is a one man show. Honestly, it just clicked one day and I started making skinny reversible ties and scarves. Now I'm trying to expand the line with bow ties and hopefully get it in to other stores and websites. The line is all locally sourced, and made here in San Francisco. Launching it has been fun, but it's hard work!  I wish I have ten more of me to do all that needs to get accomplished.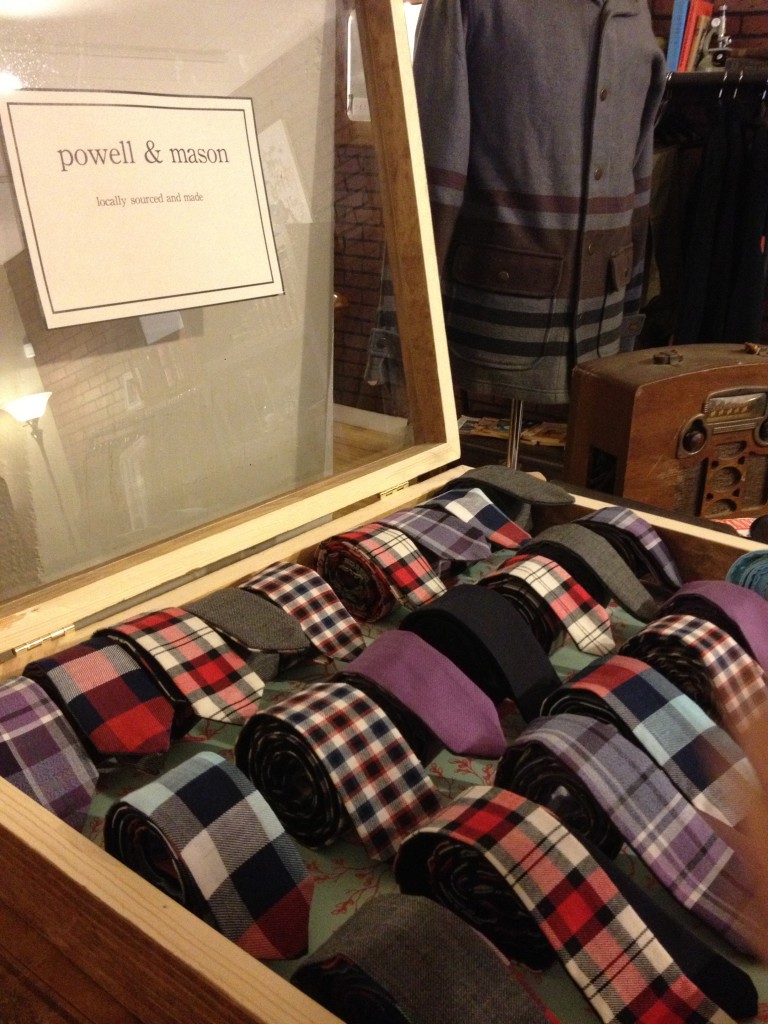 You're also currently part of a development team for a new fashion app. What can you tell me about that? )
The new app is called FashionClyp. It's a free app for users (we call them "clyppers"), and  it gives you the best deals out there with brand names and stores that our organization has special partnerships with. Check us out at www.fashionclyp.com and sign up so you can start receiving notifications for some of these amazing items!
Stay tuned to Fashion School Daily for more about FashionClyp later this month. For more Alumni Updates, click here.