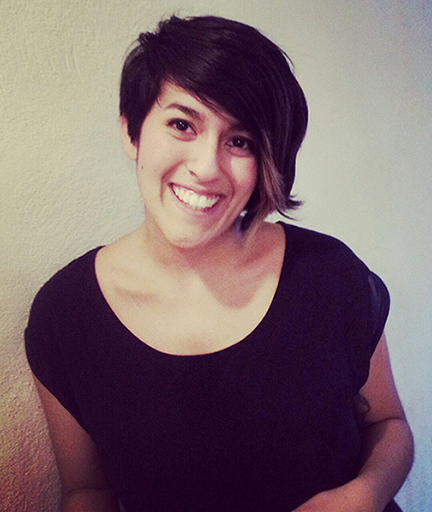 2012 BFA Fashion Design alumna Mina Fadaie. Photo courtesy of Mina Fadaie.
For today's "Alumni Update" we caught up with BFA Textile Design alumna, Mina Fadaie. Mina's textile designs were one half of the scary gorgeous 2012 collection she collaborated on with Renata Lindroos. Leaving the Bay Area for the city of Brotherly Love, Mina is currently working as a temporary designer on the women's print team for Urban Outfitters at their corporate headquarters in Philly. She shared with Fashion School Daily how she scored such an awesome opportunity and where she derives inspiration for her unique patterns and prints.
When did you first become interested in fashion?
I've always loved it! I learned to sew when I was very young. In elementary school, I would keep notebooks full of sketches of outfits that I hoped to make one day.
Why did you decide on the Academy of Art University? What was your experience as a student?
Being from the Bay Area, I wanted to be in San Francisco. I had amazing teachers during my time [at the University], and the program is one of the most comprehensive and creative that I've seen. I've noticed in the working world that I can feel very confident in my background and skills as a graduate of the School of Fashion.
Tell us about collaborating with Renata on your Senior Collection. What was most challenging? Surprising?
Working with Renata was absolutely fantastic! We had such a great connection that made working together both seamless and inspiring. The most challenging aspect was probably the preparatory stages. I went through weeks of testing fabrics and techniques before we landed on the final materials. I would say the most surprising part was seeing the response [to the collection] during and after the show. Everyone was so supportive, and it was amazing to see some of the people that came out to watch.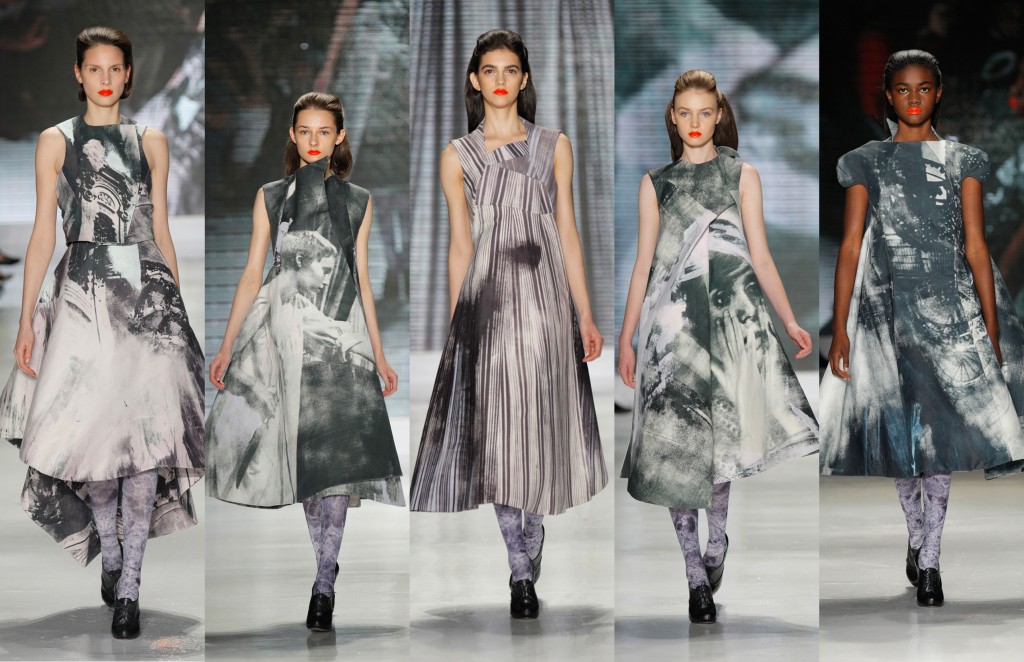 Renata Lindroos and Mina Fadaie's 2012 BFA Graduation Collection. Photo courtesy of Mina Fadaie.
How did you feel after seeing your pieces on the runway?
Completely blown away! The school puts on a very professional show, and it's surreal to see it in such a sophisticated setting after months of me being covered in paint in the studio.
You're currently working with Urban Outfitters. How did you land such an amazing opportunity and what exactly are you doing for them?
Actually it was an AAU alumni that reached out to my instructor for interns, and she recommended that I apply. I'm right now working as a temporary designer on the women's print team. I've gained so much experience from this opportunity. The environment is so creative…intense, but creative.
What is a typical day like for you?
I feel like in such a busy place there is no such thing as a typical day, but generally it's a lot of CAD [computer aided design/drafting], designing, coloring, and working with the team to get things looking right.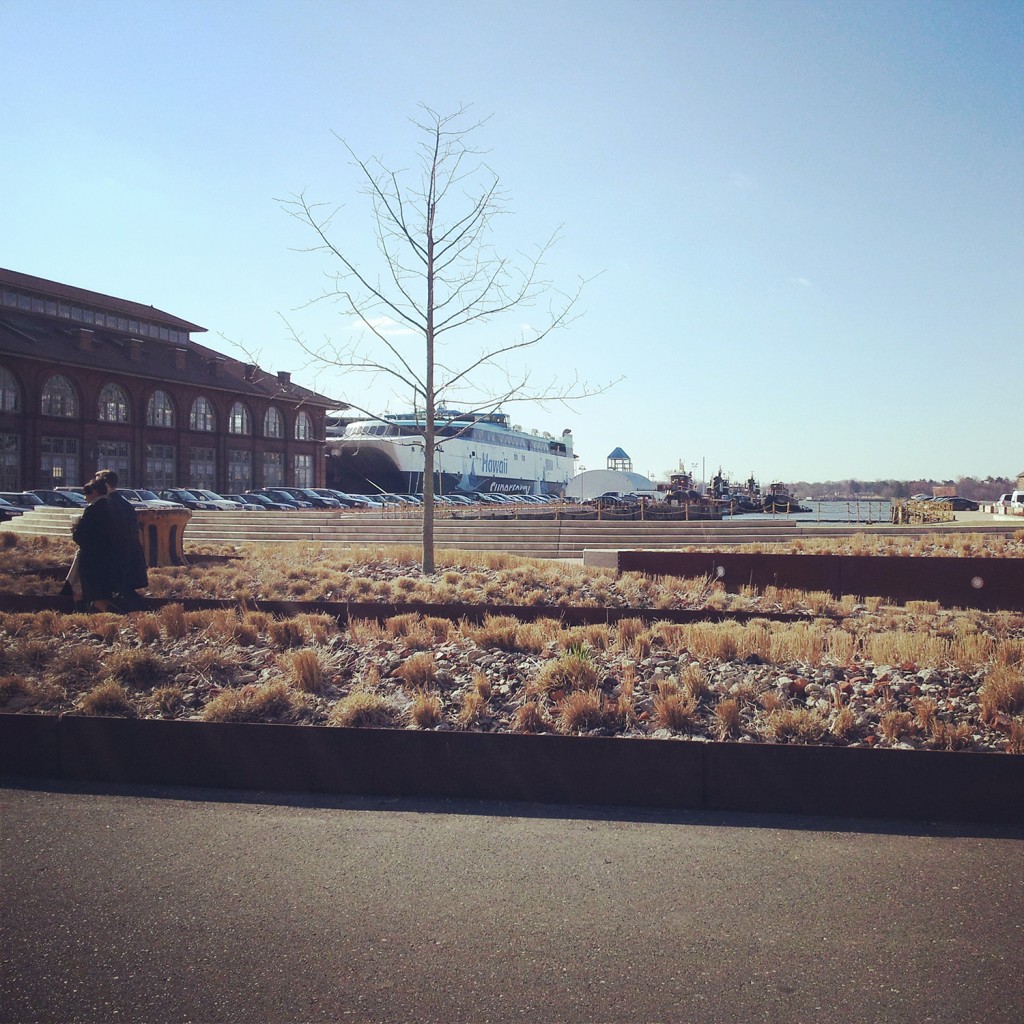 View of the Navy Yard where Urban Outfitters is headquartered in Philadelphia. Photo courtesy of Mina Fadaie.
Where do you get your inspiration for the patterns and prints you create?
Urban has a concept team that drives the trends for each season. From there, I research through blogs, books, and general environment to bring the whole story together.
What are you currently obsessed with?
I just got a dog and I'm obsessed! She mostly just sleeps, but I could watch her all day.
Check out the runway recap featuring Mina and Renata's 2012 collection. For more "Alumni Updates", click here.