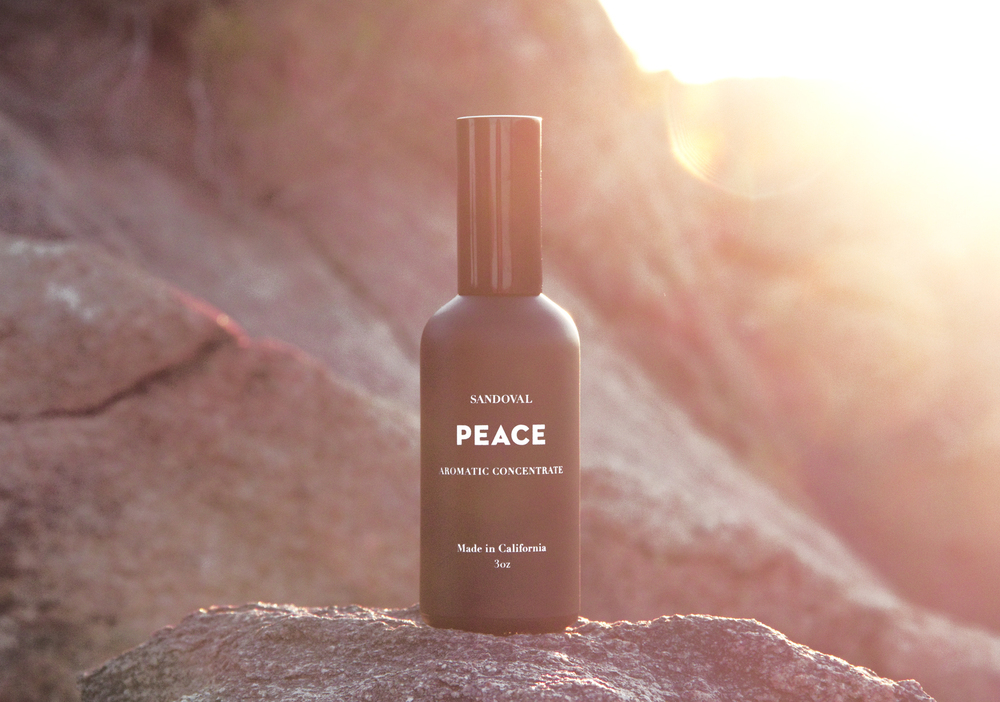 Michael Carbaugh, 2002 BFA Textile Design alumnus and previous Assistant Design Director at the School of Fashion, has launched a line of aromatic sprays called Sandoval Interior Aromatics that are made in California.
Fragrances are trending at the moment as a way to express individuality and create a sense of escape. Now that we are heading into the winter season, people are switching their scents into more winter appropriate smells with warm accents such as wood. A few months ago, the Trend Analysis & Product Development students went on field trip to Tigerlily Perfumery in San Francisco's Mission district to learn about the fragrance business from the point of view of a retail business owner and to get real world feedback from that retailer.
Fashion School Daily wanted to learn more about Carbaugh and his role in the expanding world of scent, so we sat down to chat with Carbaugh.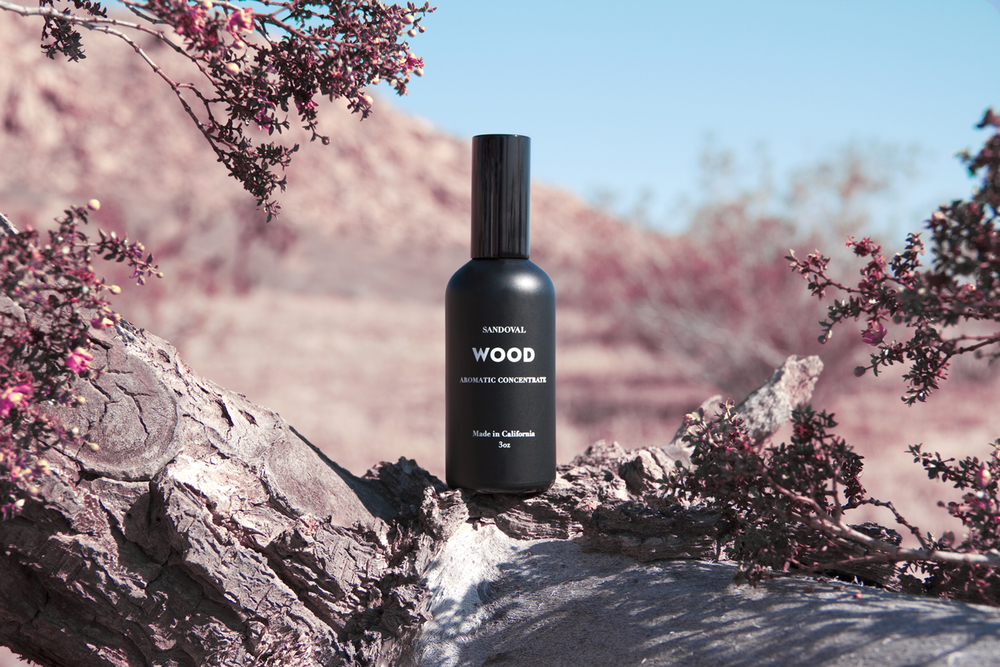 Fashion School Daily: Tell us about Sandoval Interior Aromatics.
Michael Carbaugh: Sandoval is a line of interior aromatic sprays, inspired by the essence of global travel and the lux and ease of the California lifestyle.  Our intention is to create beautiful interior fragrances that not only smell great, but also elevate your senses.  Sandoval Interior Aromatics are hand made in small batches, in California, using natural essential oils and absolutes that engage the science of nature. Each glass bottle contains a natural crystal, charged in the light of the full moon, enhancing the intention of every spray.  We strive to create conscious, informed products that inspire and elevate you and your space.  All of our products are made with natural, ethically harvested aroma therapeutic grade essential oils, and distilled water.  Our products are chemical free, and safe for you and your space, actually enhancing your health and being.  The foundation of our endeavors begins and ends by helping you create inspiring, customized spaces.  Use our sprays: to refresh your space, refresh linens, and refresh yourself.  Elevate your space, elevate yourself with Sandoval.
FSD: What inspired you to create the line of products?
MC: The space in the market for a natural home/self fragrance.  There really wasn't a natural/conscious product like this on the market. I made them for a few years as gifts and for my own home, then decided to refine the blends and design a unique, modern packaging concept to bring the product to market.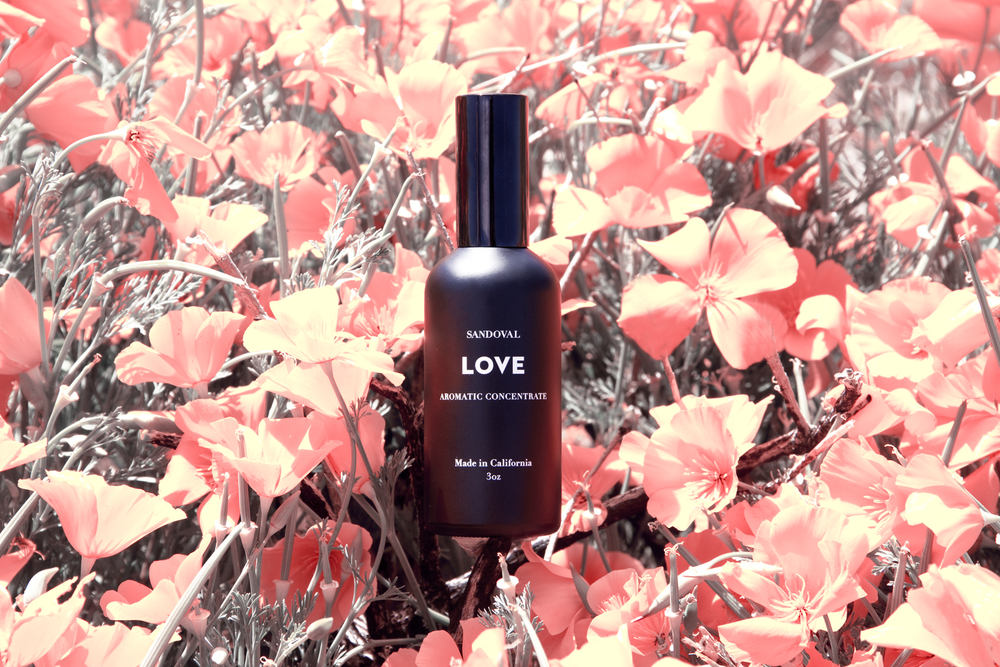 FSD: Have you enjoyed starting a new business?
MC: I have enjoyed the excitement of making something that the public responds to.  It's great working for myself, despite the challenges there have been so many great successes that make it exciting.  Knowing that people around the world are using Sandoval in their homes and on themselves is amazing!
FSD: Where does your line retail?
MC: Ron Robinson/ Fred Segal, ABC home, Alchemy Works and MOCA LA.
FSD: Any advice for those who want to launch a product?
MC: DO your research, and don't rush it.  Test your product.  Design fresh and unique packaging and marketing concepts. It took me about six months to nail the packaging and the blends. Make your product stand out form the crowd.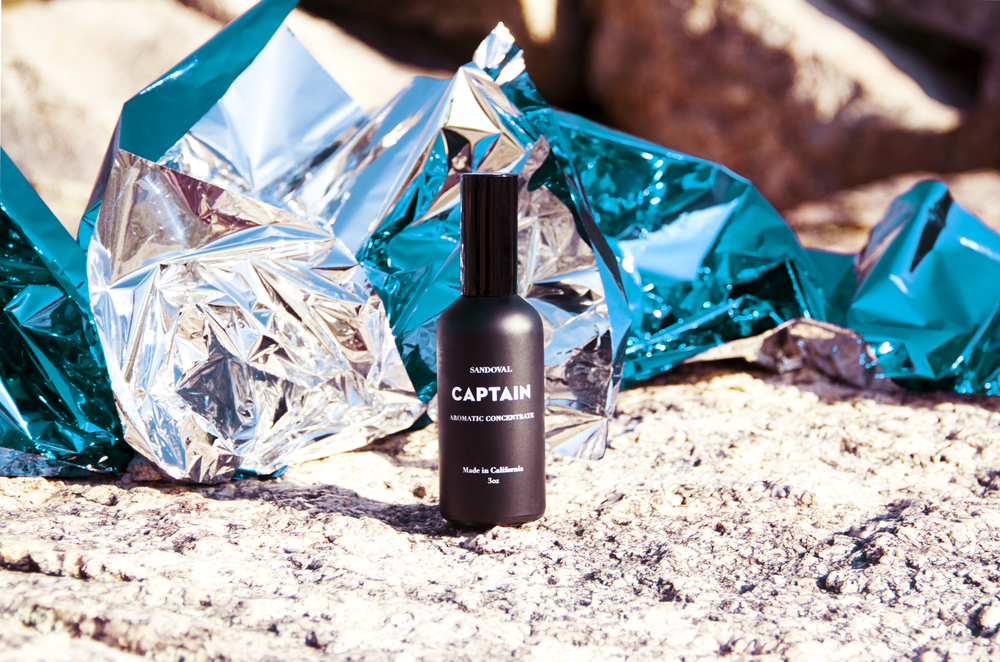 FSD: What is next for you?
MC: Expanding production, working with bigger factories to produce packaging, expanding my production space. Rolling out new forms of the product and new blends.
FSD: Any fun upcoming plans?
MC: Building accounts, and going on a vacation to Colorado, for a wedding in Aspen. Nature, nature nature! As much as possible.  Nature recharges and inspires me. It puts things into perspective!
For more on Sandoval Interior Aromatics, check out the website, and Instagram.
Written by Isabelle Eder,BFA Fashion Styling