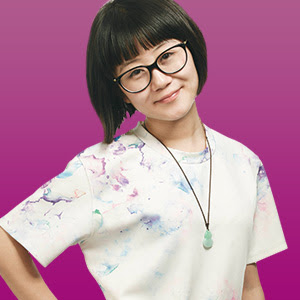 While 2012 BFA Fashion Design alumna Hanmiao Yang was a student, she went back and forth to New York City to explore the real world of fashion through various internships in Josie Natori, Snack:u, IGIGI Yuliya Raquel, and Christian Siriano City. Currently, she is a CAD Designer/Shoes & Accessories Designer at ELIS LLC in New York City. Challenging herself as a designer even further, Yang has recently landed a spot on Project Runway Season 14, which begins airing on August 6. We chatted with Yang about her career post-graduation and her take on being part of Project Runway.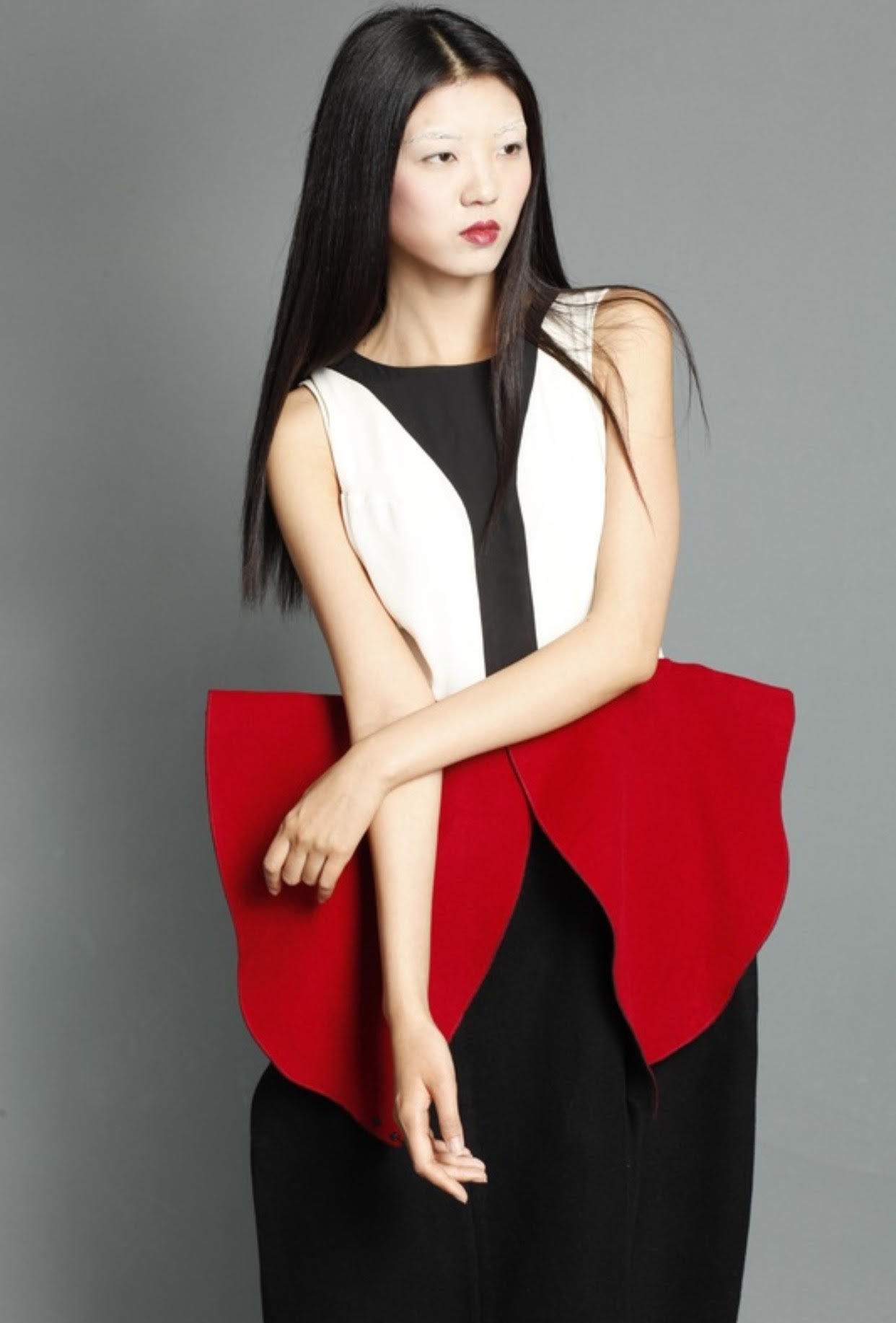 Fashion School Daily: You attended International Baccalaureate School in China, where you received background of western culture and art. What influenced you mostly? What made you want to go into fashion? What made you decide to go to Academy of Art University?
Hanmiao Yang: I took high level of the visual art classes when I was at IB school, it's all western art and totally different than Chinese art. Like acrylic/oil painting vs Chinese traditional painting. I always loved fashion ever since I was a kid; I started buying my own clothes/shoes/bags when I was only seven, and started reading fashion magazines when I was 13. I Wwnted to be a fashion designer when I was in middle school. I read all about Academy of Art University School of Fashion online, including different classes, alumnus' reviews,  fashion events, students work from New York Fashion Week, etc. All of those great things drove me move to San Francisco to attend the Academy after I graduated from high school.
FSD: Are there any unforgettable mistakes you made when you were a student at Academy of Art University? If so, could you describe what they were, and how did you overcome them?
HY: I don't think it should be counted as mistakes, as a student you need to make mistakes to push you to solve them and then improve yourself. It's a MUST for students to learn things. I always call myself "trouble maker." I remember I always suffered the first half of a semester for different classes. I either misunderstood teachers' requirements or lacked  enough skills/knowledge. But I never gave up, I always believed in myself and that I can do it and do it better. So over time I began to figure out the problems, of course I always made it at the end.
FSD: What is the best advice you have ever received?
HY: One of my favorite teachers is John Baurenfeind, he was my senior year professor. He taught me a LOT, and all of his advice was so useful and helpful for my fashion career.  "Will you wear them?" said by John when he gave a critique on my designs. Even today that advice works on me. I always ask myself "do I want to wear it?"after I make new design every time. As a designer you have to think about what customers' needs are, because the market is the only way to qualify or disqualify your designs.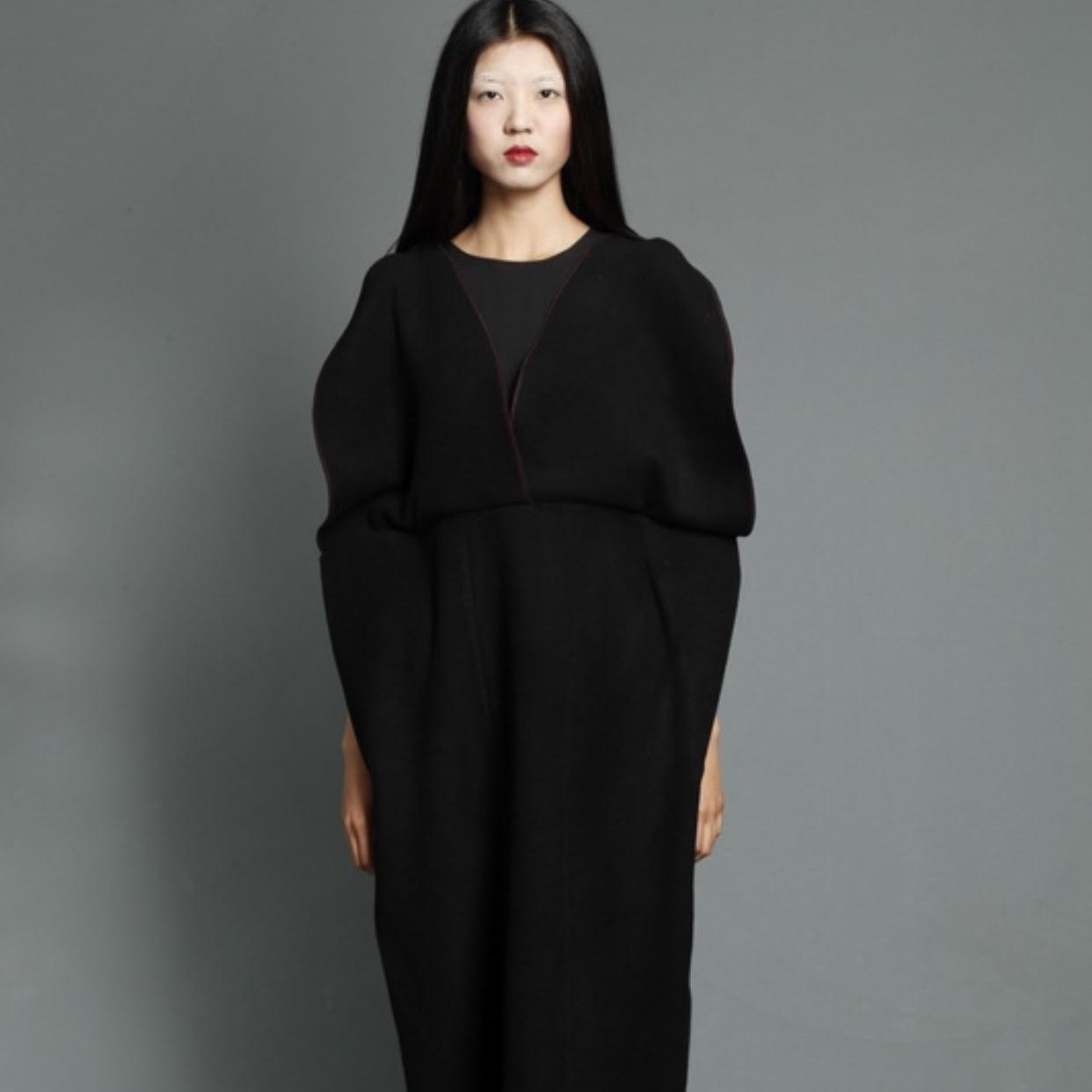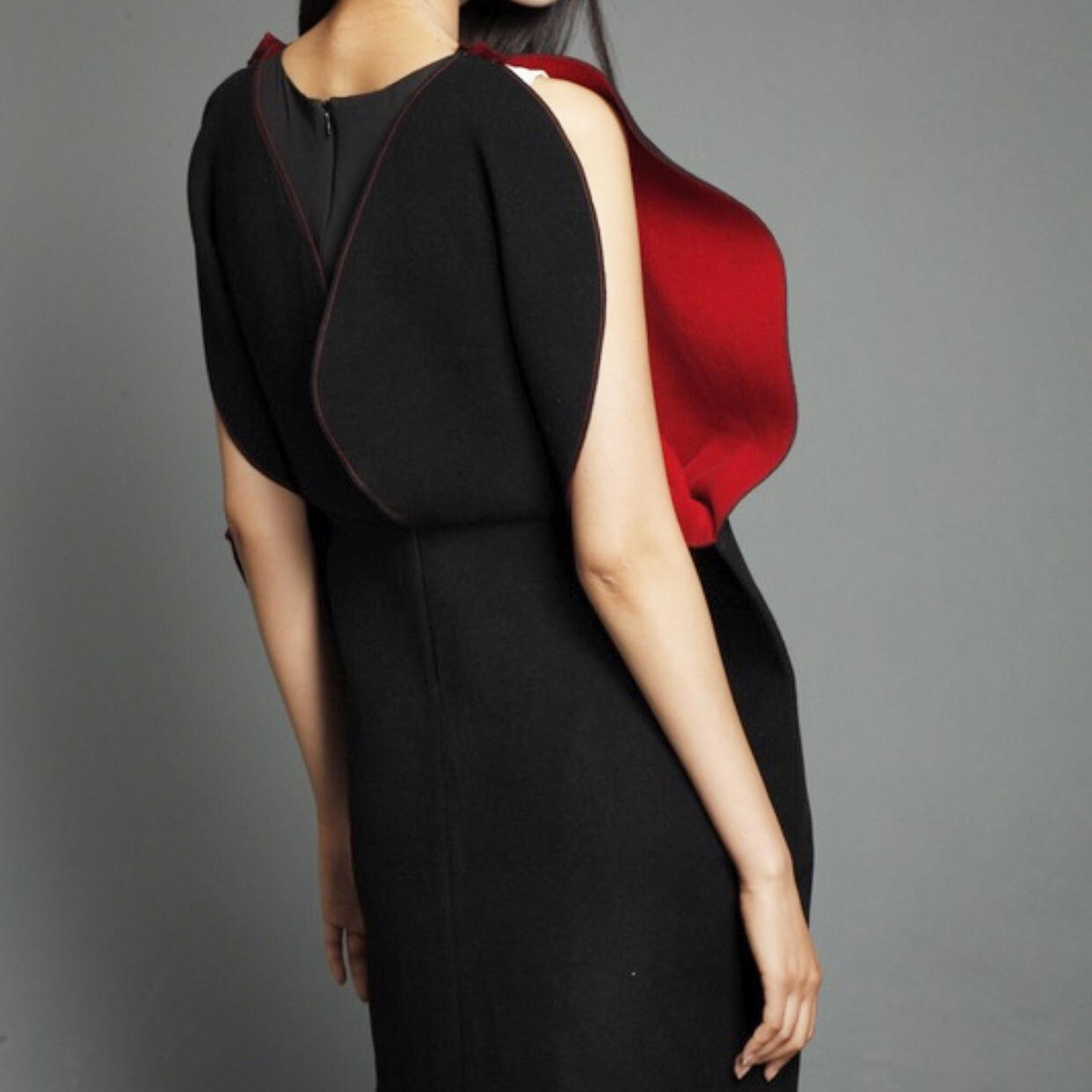 FSD: What is your favorite memory from your time at the School of Fashion?
HY: First sewing class at the Academy, because it was my first time to use sewing machine and I was nervous and excited.
FSD: What internships have you done? What did they teach you? How did you manage time wisely when you were a student at Academy of Art University?
HY: I moved to New York for the summer in 2011- I didn't take any summer class so I could take the internship to explore the real fashion world. I worked for Christian Siriano as a fashion design intern for three months. It's my 1st job and 1st fashion design job in my life. I learned a lot from Siriano, from inspiration to sketches, to trim sourcing to pattern making to final garments. It's a real fashion company where I learned a lot of new things to make my skills and knowledge stronger and stronger.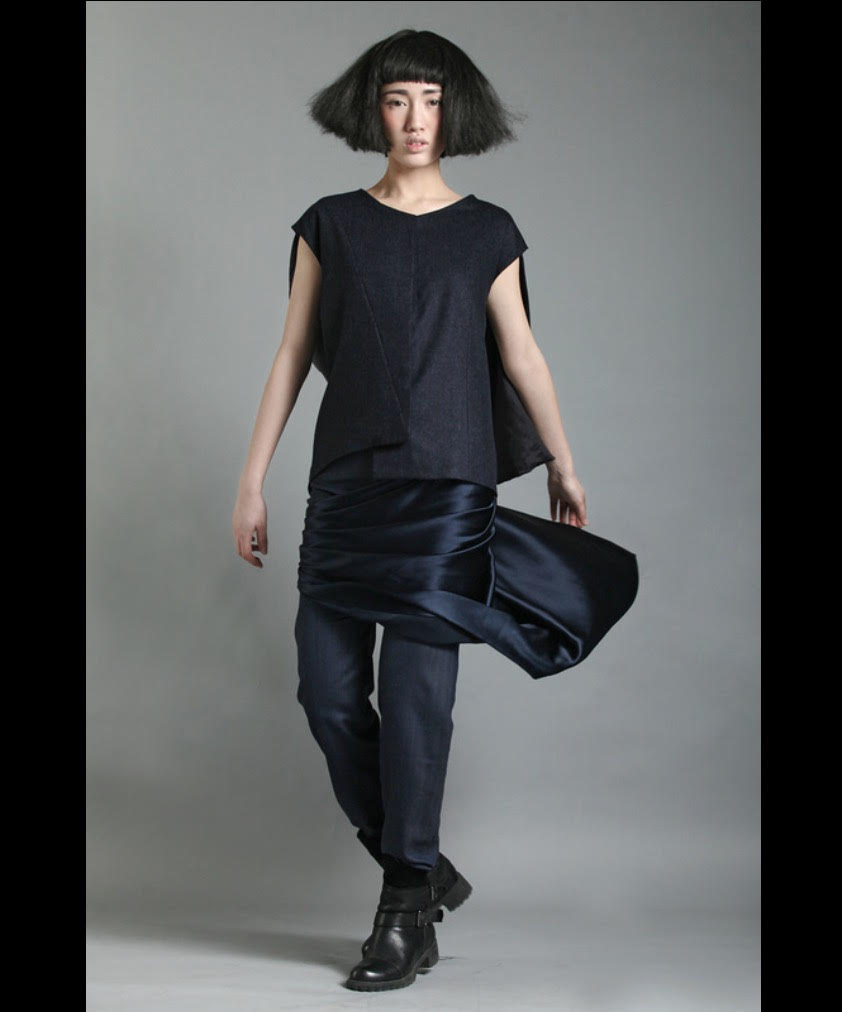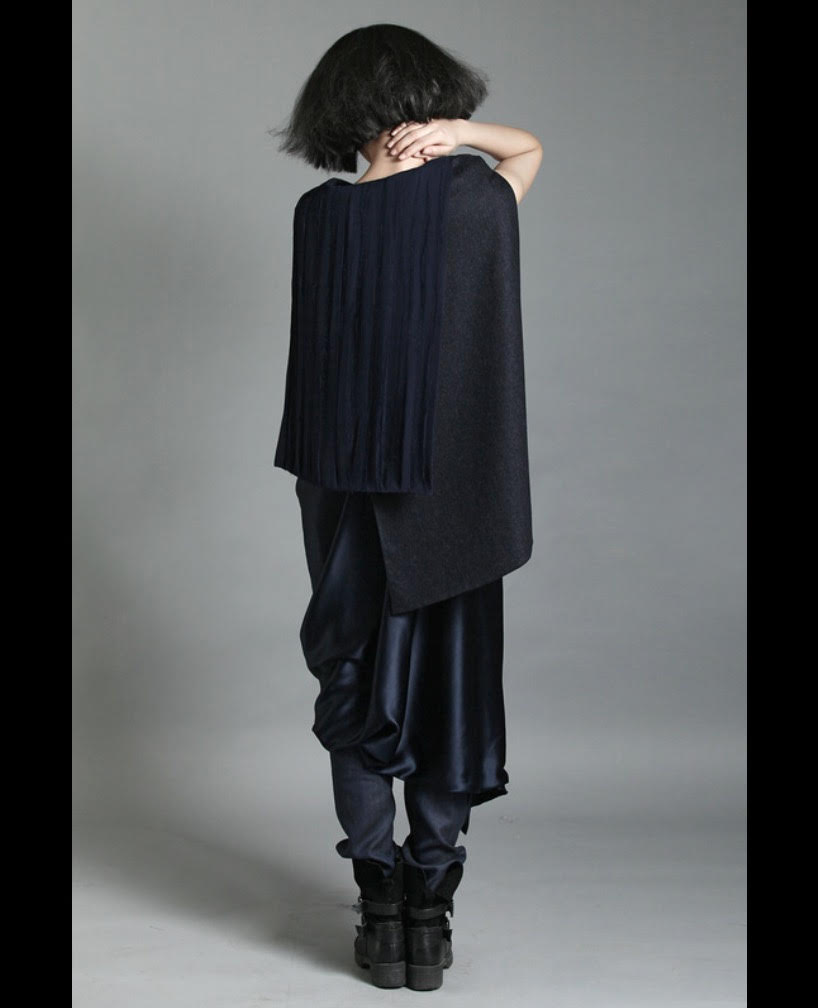 FSD: You are working as CAD/ Shoes &Accessories Designer at ELIS LLC in New York City. Could you describe your responsibility and what tasks you handle day to day?
HY: I am a multi-tasker at ELIS LLC, because as a professional designer you have to be able to multi-task. My main job there is photo shooting new samples, Photoshop, making lookbooks, designing new shoes/accessories, designing new patterns, and creating lookbooks for the online shop.
FSD: Where do you find inspiration for your designs?
HY: I always use my own knowledge or experiences as the source of my inspiration, because this way I will have more deep understanding of the concept. For example, a movie I have watched, the artwork I have looked at, or the books I have read.
FSD: You were also a top six in Season 4 of the "Creative Sky" Fashion Design competition in China. Could you tell us about this show? Is it similar to Project Runway? If so, what will you do differently in Project Runway Season 14?
HY: "Creative Sky" Fashion Design competition was a great and unforgettable experience in my life. I really got the chance to challenge myself as a fashion designer. Also, I have learned a lot and made a lot of young fashion designer friends. I can say Creative Sky is similar to and different from Project Runway. What makes them similar is that they are both TV-based fashion design competitions, and both of them are a great chance for fashion designers to show their work to people who watch the show. What makes them different is one is in China, one is in USA, and the challenges of course are different.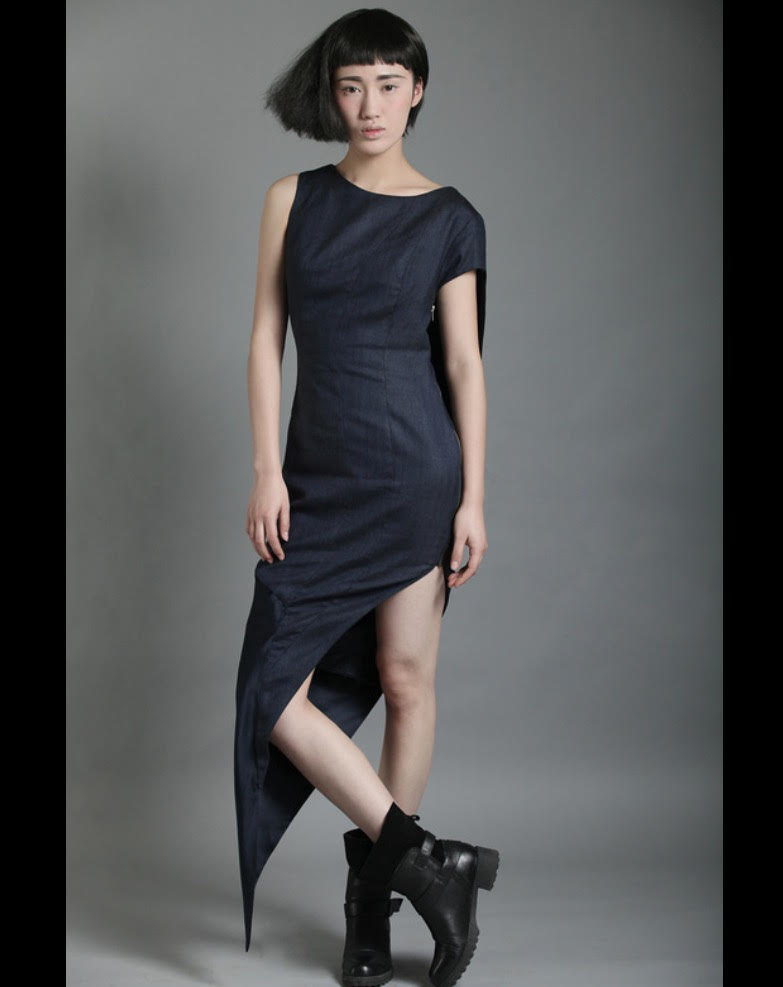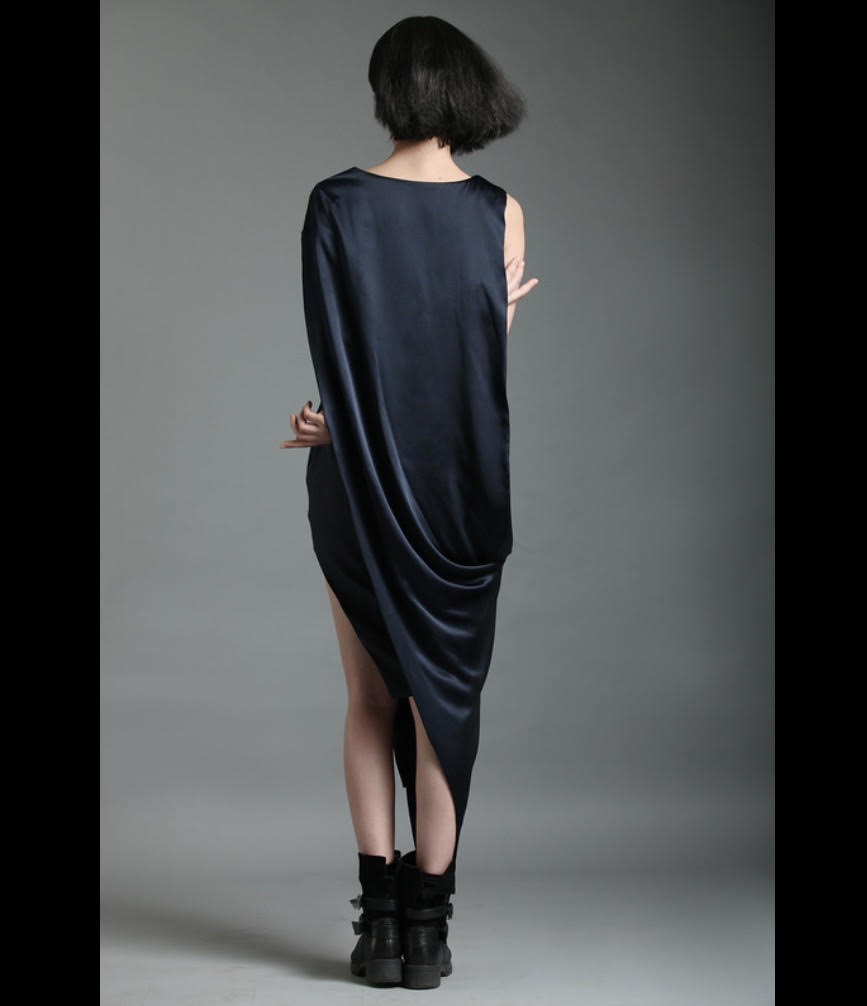 FSD: What drew you to Project Runway Season14? Why did you apply?
HY: My dream is I have always wanted to be a professional fashion designer, and I think Project Runway is an amazing opportunity to show the world who am I as a fashion designer. Also it's a great chance for me to see how I can challenge myself and improve upon myself.
FSD: What do you hope to learn by filming this show? What are your career goals?
HY: I hope I can learn a lot from Project Runway, like to meet other amazing designers, and see what I can do in challenges, and hear judges' comments on my designs. Those will last forever and be helpful in my future career.
FSD: What advice would you give to current students at Academy of Art University?
HY: Hard working is the key word,  no matter if you are a student or working already. Learning the basic knowledge and skills is the top thing that will lead to finding yourself a spot in the fashion industry in the future. Also, do some internships if you can when in  school. You can use your knowledge and skills learned from school to in the real fashion world, also you can learn new things from the internship which will help you for the future career.
Written by Yuna Choi, BFA Fashion Merchandising