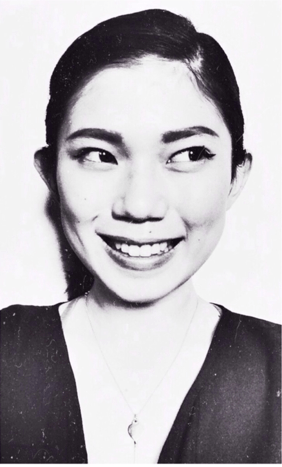 Felita Wirawan, 2013 BFA Fashion Design alumna, is taking big risks that are paying off. Born and raised in Jakarta, Indonesia, Felita Wirawan is making quite the name for herself by launching her brand and showing her collection at Jakarta Fashion Week 2015.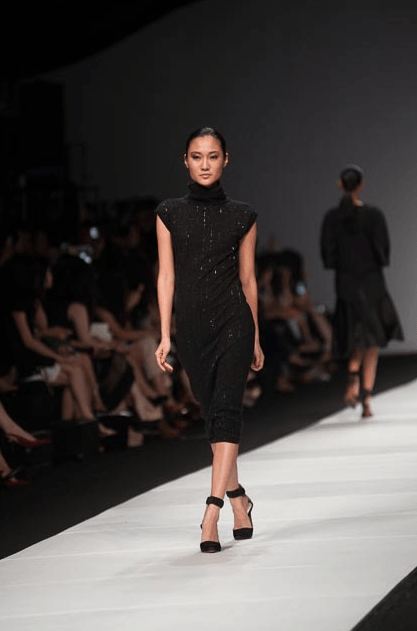 After graduating from  Academy of Art University, Felita at first took a traditional path and began working for a local fashion house in Indonesia. She soon realized that working for someone else wasn't getting her where she wanted to be, so she followed her intuition and left the fashion house to start her own brand. This was a rough time for the designer, but she made ends meet by designing hotel uniforms and it paid off. During her time making uniforms she received an invitation to show her collection at Jakarta Fashion Week. Felita Wirawan has enjoyed great success, but she hasn't forgotten what she learned at  Academy of Art University. Looking back at her time in San Francisco, she remembers her toughest professors as the ones that taught her the most and even dishes about the time she got locked in at 625 Polk Street!
Fashion School Daily:  How did you decide to start your own collection? Can you describe the process of getting it off the ground?
Felita Wirawan: At first, I wasn't sure about how I was going to become a fashion designer. After going home to Indonesia for good, I decided to work in a local fashion house. I did this to gain as much information and resources as I could in order to be able to build my own fashion brand. I only worked there for six months. I realized that working for someone with a different mindset and aesthetic wasn't going to get me anywhere, so I pushed myself to build my own fashion brand. It was rough at first, and I know it's not going to get easier in the future! I started to make uniforms for my dad's hotel in Bali to help support myself, after doing that I got the opportunity to join Jakarta Fashion Week 2015!  A friend came to me and offered me the opportunity to showcase our collections in a joint show. It wasn't easy to find resources  back in Jakarta. I was used to getting everything I needed in San Francisco, but I managed to make it work and slowly things are starting to work out.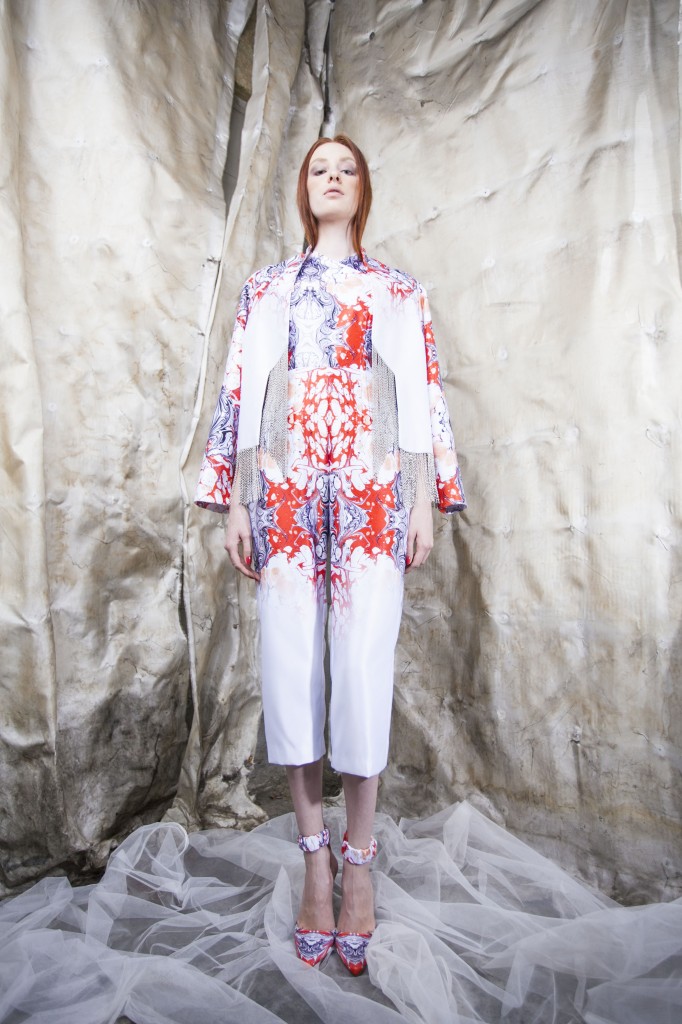 FSD: How would you describe your collection? 
FW: This collection was inspired by the Golden Age. That is the set theme for our joint show. I picked the Japanese Golden Age and used the female samurai (onna beugeisha) and the Edo Era as my main focus. The name of my current collection is "The Age of Emancipation." I used the female samurai as inspiration because during that time, women in Japan were considered worthless human beings. Many people did not respect them.
This collection features three main colors: black, white and red. I also created my own marble and ombre pattern that can be seen throughout the collection. The main silhouette for this collection is very masculine with broad shoulders and structured shapes. The details I used are mainly chains to represent the Japanese weapons and armor. I also used black beading, black satin, chiffon flowers and handmade poppy flowers to represent femininity.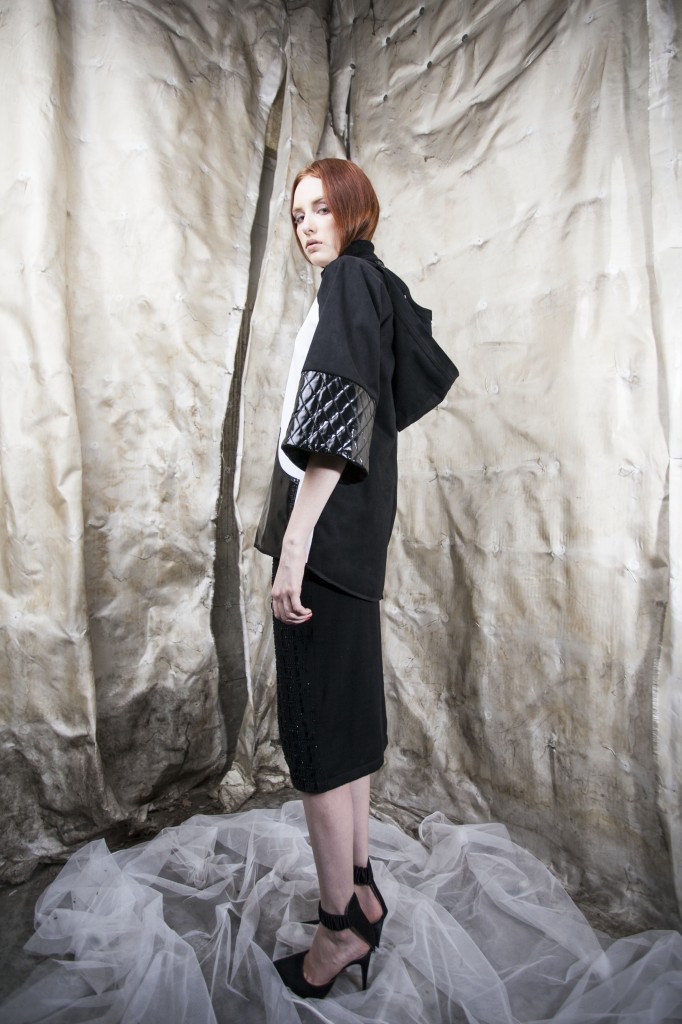 FSD: What is an average workday for you like? 
FW: I have to say that my average workday is full of challenges. To be honest, I'm still figuring out how to find all the resources I need in Jakarta. It has been especially difficult to locate fabric selections. Since Indonesia is a tropical country, it is really hard to find variety in fabric selection.
FSD: Where have you found inspiration lately?
FW: I read a lot of books and like to travel around, so I find my inspirations mainly from books, articles and places that I've been to.
FSD: What is your favorite memory from your time at the School of Fashion?
FW: My favorite memory from my time at  Academy of Art University was during one of my Fashion Design classes. At that time my instructor was Michael Carbaugh. He was tough and a little bit intimidating but he was my favorite instructor ever. People are not easy on you in the real world and his lessons made me what I am today. Another memory that I'll never forget is when I was working at 625 Polk on a Sunday. I got locked in the building for several hours and I ended up climbing the railings to get out of the building! It was a funny moment.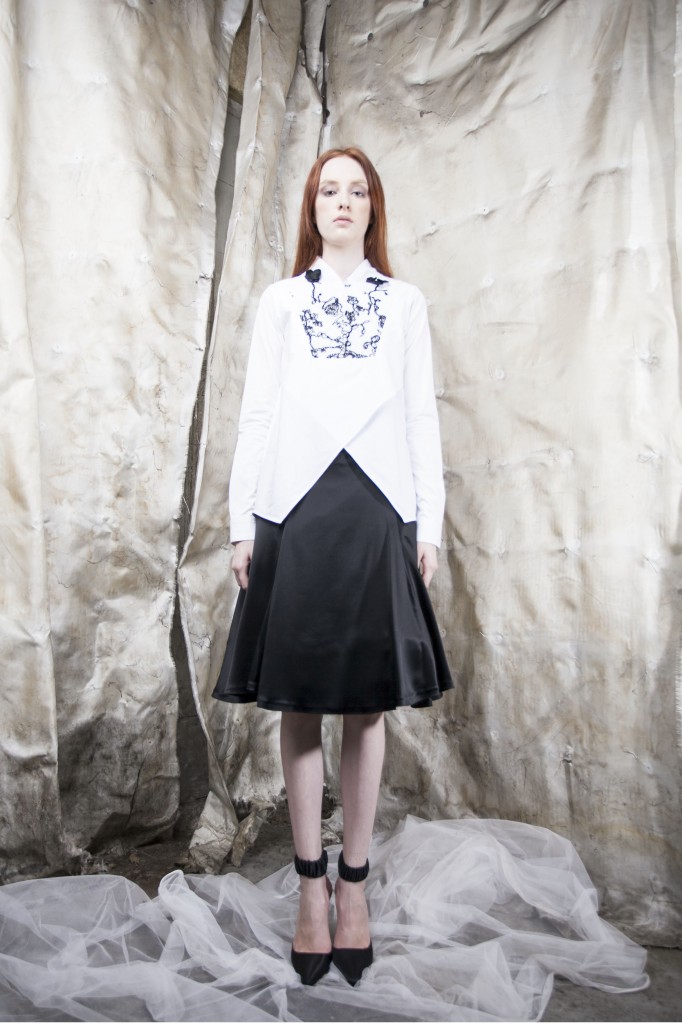 FSD: What advice would you give to students?
FW: I'm not the best person when it comes to giving advice, but to all fashion students, don't be afraid to chase your dream in the fashion industry. It will get easier and easier if you love what you're doing. Don't make it into a burden; make it into a future goal.
FSD: Where would you like to see your career go?
FW: In the future, I would like to see my brand grow internationally. I have plans on expanding my brand so it can spread around the world. In the next year, I would like to have a legitimate showroom and a studio space. Wish me luck!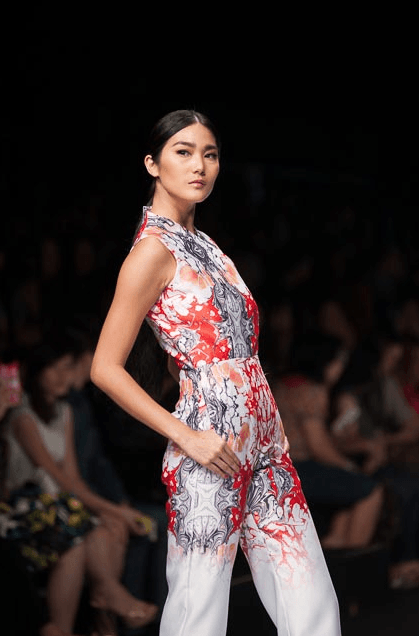 Felita Wirawan seems like she makes her own luck; but we wish her the best as her talent continues to pay off!
By Tess Collins