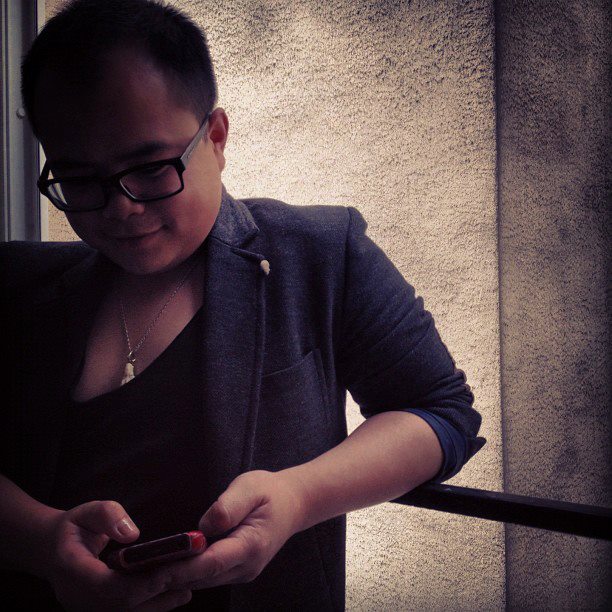 For this week's "Alumni Update", we've headed to Paris to talk with BFA Fashion Design alum Hely Nguyen. Hely's structured menswear looks rocked the May 2012 Graduation Fashion show runway and, since completing his studies in San Francisco, Hely has been accepted to the L'Ecole de la Chambre Syndicale de la Couture Parisienne. From taking classes entirely en français to his favorite spots in the city, Hely  is sharing it all with Fashion School Daily.
When did you first become interested in fashion?
My grandma is the one who actually showed me what fashion was. I remember when I was a little kid I used to help her treading needle all the time (because she was a seamstress), but I had no intention of pursuing fashion as a career until I saw my first Alexander McQueen show, for the designer's Spring/Summer 2005 Collection. I was so amazed by the way that he expressed himself through every detail of the production, how he would tell the story throughout the whole show, not just with the beautiful clothes.
What is your favorite memory from being a student at the School of Fashion?
Being surrounded by creative people at all time, and not just in the fashion department. I got to know a lot of people from different majors and learn a lot of things that I've never thought I would from them. We also became great friends.
[justified_image_grid row_height=350 height_deviation=50 ids="25805,25806″]

Hely's moodboards for his Kobe & Samurai collections at the L'Ecole de la Chambre Syndicale de la Couture Parisienne.
What was it like designing your graduate collection for the May 2012 show?
I felt like I was on a 32 week long roller coaster ride. It was a lot of hard work…we didn't get any sleep at all! However, collection was also the most amazing time in my life so far, because I learned how to become a true designer and what fashion really is…the work that goes on behind the scenes. I am also thankful for collection because I made a lot of close friends during that time. We still keep in touch, even though we don't live in the same country anymore!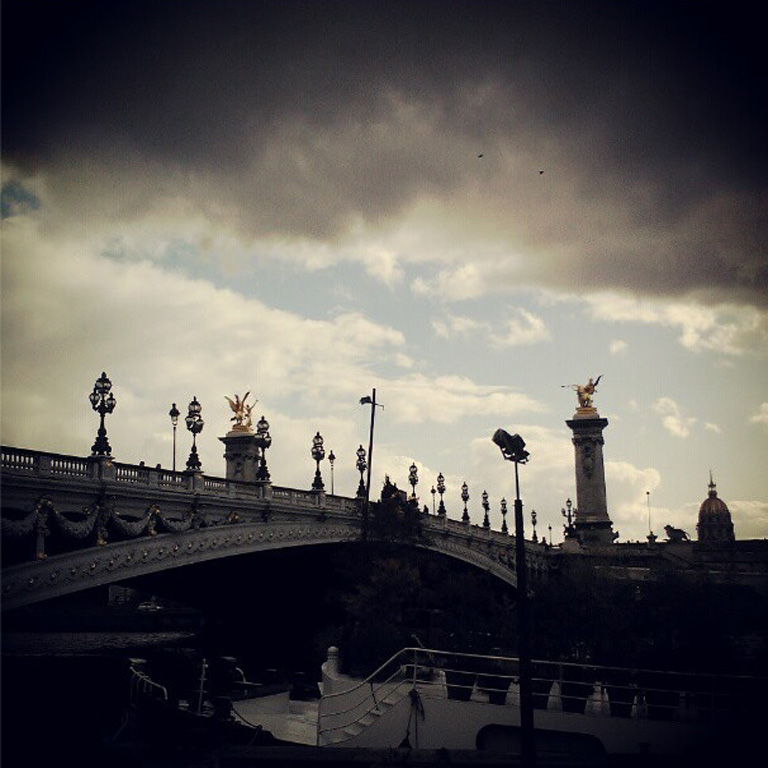 Pont Alexandre III (Alexander III Bridge, Paris).
Tell me about studying at the L'Ecole de la Chambre Syndicale de la Couture Parisienne? What has been your biggest surprise so far? Your biggest challenge?
Studying at Chambre Syndicale has been a very interesting experience for me. Sometimes I feel like I am still in collection! One of the great things about the school is that I get to learn more about draping using Couture techniques. I also have met a lot of good friends here at the school. They have all been very nice and supportive of me all the time. The biggest surprise for me so far is the way that people here put their final portfolio together. It's very different with the way that I learned to do it at the University. My biggest challenge here is mastering the French language but, thankfully, I've made a lot of French friends here! They are so very nice and patient and, to be honest, they've help me out a lot!
How are you enjoying Paris? Any favorite spots in the city?
Paris can get a little lonely sometimes, because I miss my family and friends from back home, but it's the most beautiful city that I've ever been to! I could spend the whole day walking around and never get bored. I don't have any favorite spots in particular. My friends and I love to just get a drink around District 1 (near the Sentier metro stop) and we also enjoy Le Marais a lot! It has great boutiques to shop, and small bars that you can just walk into for a glass of wine.
[justified_image_grid row_height=400 height_deviation=50 ids="25798,25797″]

Scenes from Hely's day-to-day life in Paris.
What are you currently obsessed with?
My long over-sized black coat, cool metal rings and a fur scarf.
For more "Alumni Updates", click here.