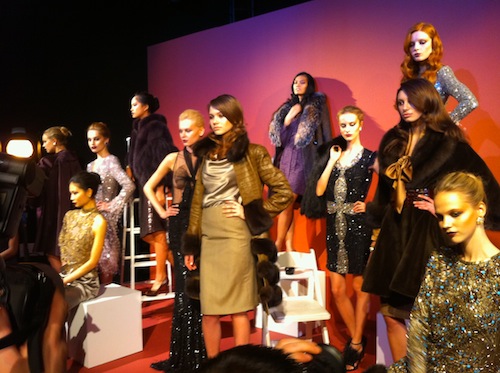 Alum Norman Ambrose presented his collection today in "The Box" of Lincoln Center — a hot spot for designers who are doing presentations.
Two stages were set up for Mr. Ambrose: one had more everyday working girl garments while the other stage included luscious evening wear. Full of sable, mink and Jackie O-friendly attire, both stages were equally luxurious and cut from the some cloth (so to speak) from Tom Ford's most recent super-secret collection — but without a doubt, it's all Norman.
Follow the jump to check out images from the show.
We tried chatting with Norman, but he was being bombarded by admirers of his work!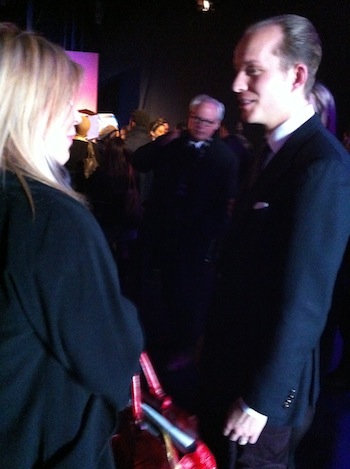 For more about Mercedes-Benz Fashion Week at Lincoln Center click here.