We happened to stop by a photo shoot for one of Flore Morton's Styling 1 classes the other day, and our attention was immediately grabbed by the Asian-inspired looks being shot. Conical straw hats layered one on top of the other–need we say more?
The shoot, styled by Katelyn Johnson and Alison Vois, took inspiration from a film set in Hong Kong, and the work of two contemporary photographers. We caught up Alison for a behind-the-scenes perspective on the shoot.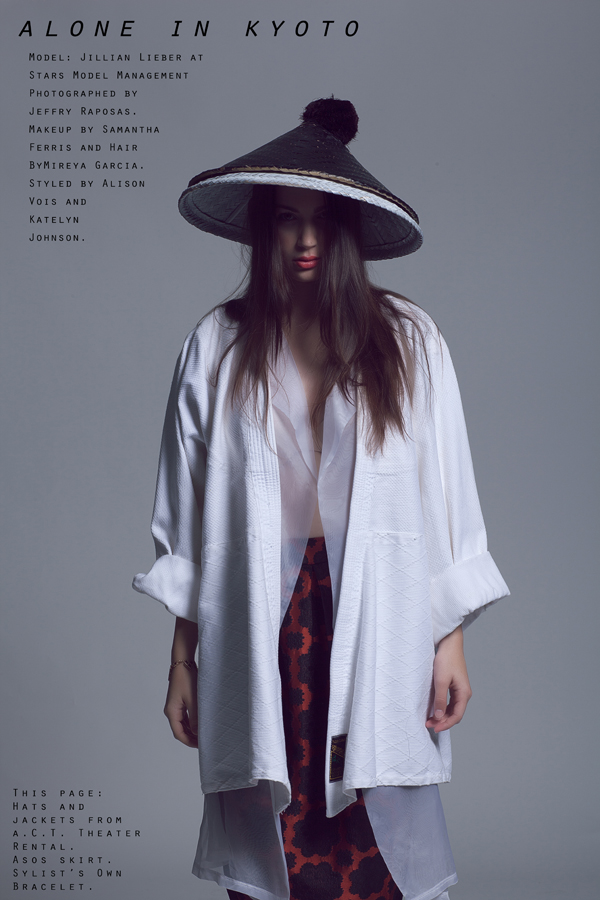 Follow the jump to read more!
What was your inspiration for the shoot?
We were inspired by the movie "In the Mood for Love" directed by Kar Wai Wong. The actress in the film wore some amazing Chinese dresses that we fell in love with.
I'm kind of obsessed with these beautiful flowers patterns. I don't really know why, but when I saw the flower patterns I thought immediately of the British aesthetic and the photographer Martin Parr, who takes photos highlighting English culture. I was also influenced by the work of photographer Nan Goldin.
We really wanted to play with different prints, and layering different garments. The goal was to keep it looking light and sophisticated.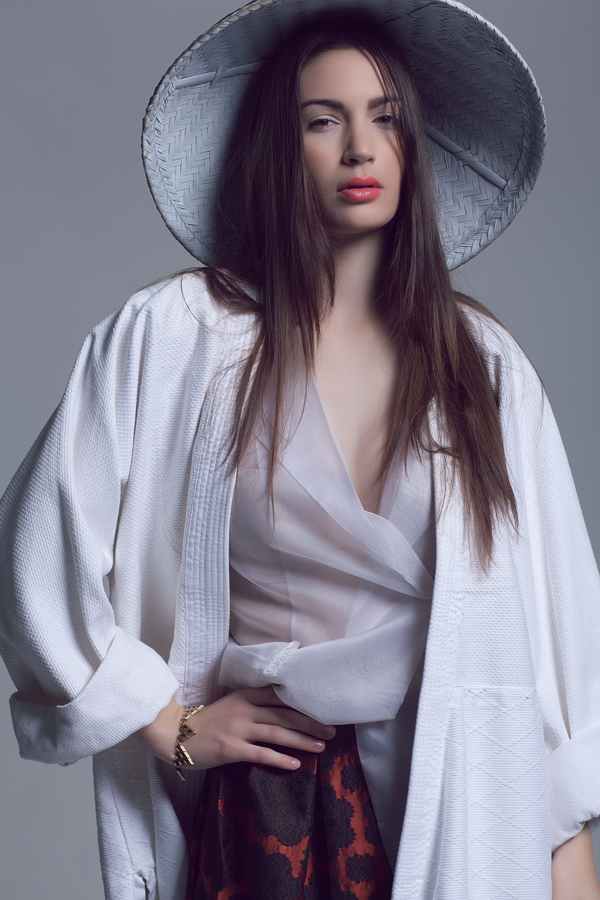 How did you go about styling each look – what was your creative process?
We really wanted to have a strong point of inspiration and a number of elements so that we could create an entire world and tell a real story.
We spent a lot of time at A.C.T Theater Rental, taking lots of pictures and matching them to our inspiration. I went home and did a lot of drawings with the garments I took photos of to find the best harmony. I also analyzed a lot of editorial fashion magazines that had a similar feel to what we were looking for. At times I was afraid to take a break and just think and let the ideas come together in my head, but I realized that was necessary and it helped me a lot.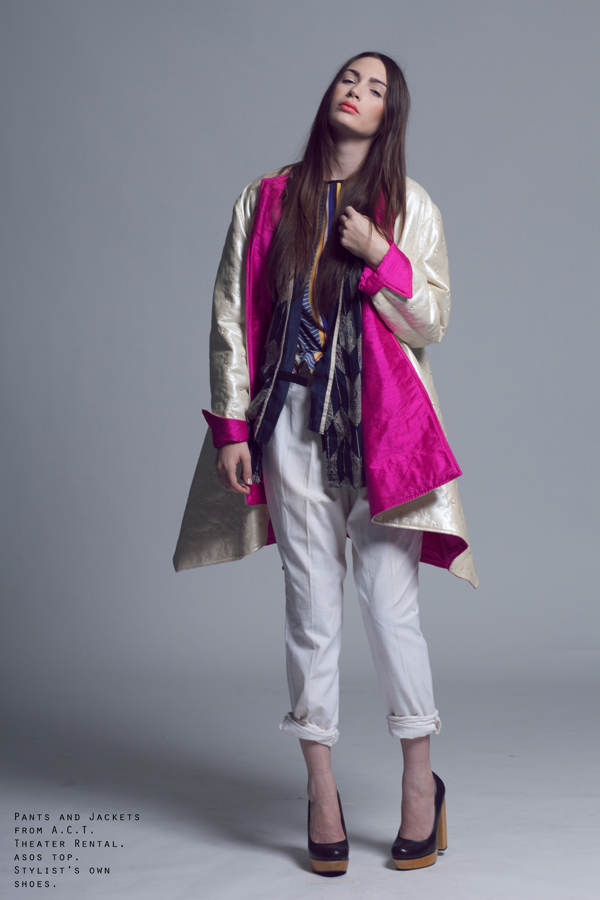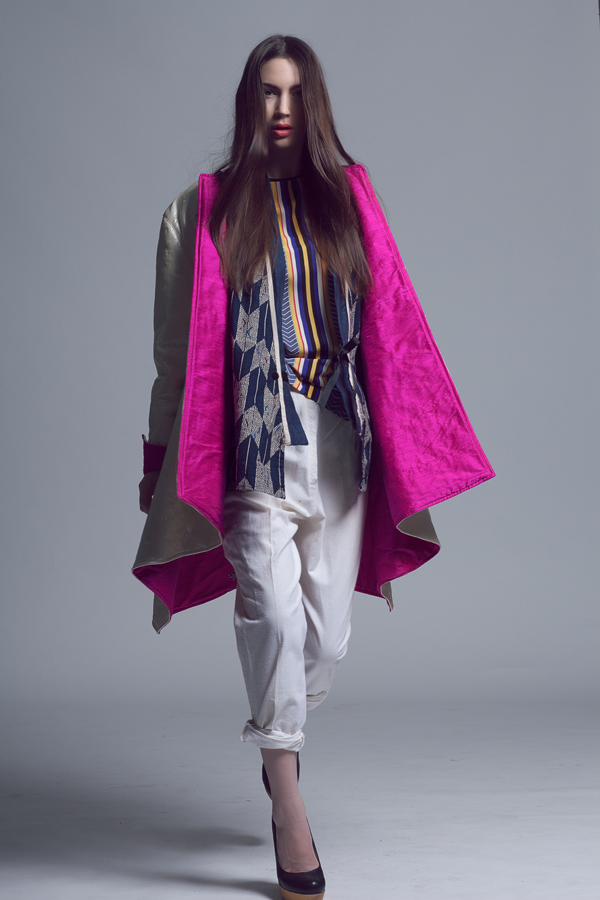 What was your experience the day of the shoot?
I was very excited and also confident in our vision–we had a lot of garments at our disposal which is both good and bad. It was good because we had a lot of choices, but also hard because it is easy to get lost when you have that many garments, especially if it is one of your first styling projects.
We were very ambitious and wanted to shoot four looks, but we did not have enough time unfortunately. We were lucky because our model was very patient as we perfected the looks.
During the shoot I realized you have to be very clear with yourself and very prepared, especially because you have to explain your vision to the photographer and the hair/make-up artists and get it all done in a certain amount of time.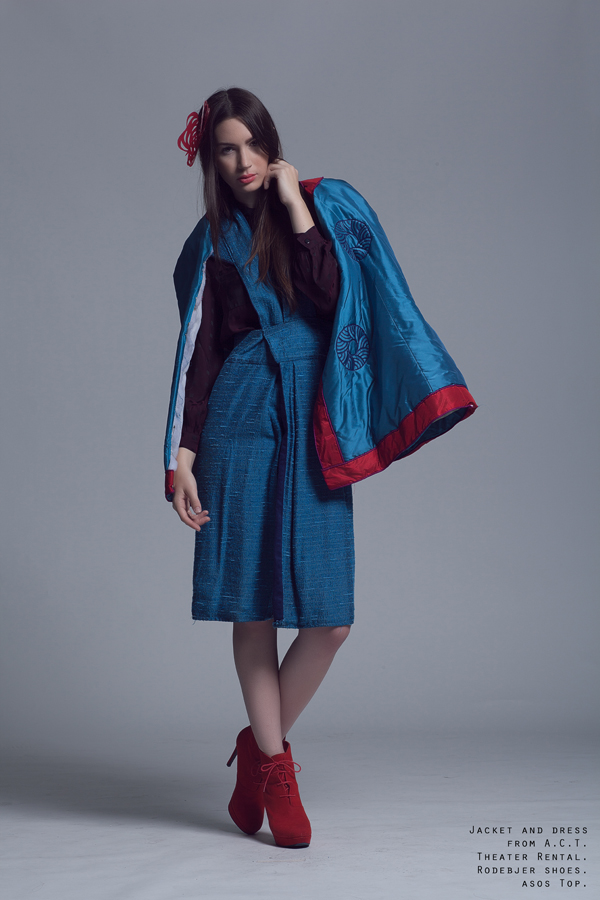 How do you feel now that you've seen the final images?
To be honest, I'm not totally satisfied with how the pictures turned out, but I think that is very normal because it was my first experience. I noticed some details and thought, "I did not want that!"–but it's all part of the experience and I am very glad to have had this opportunity.
I have interned for Carine Roitfeld and helped my fashion design instructor shoot for Trend Tablet in Paris, and during these moments I knew I would like styling, and I feel this first experience was very meaningful for me.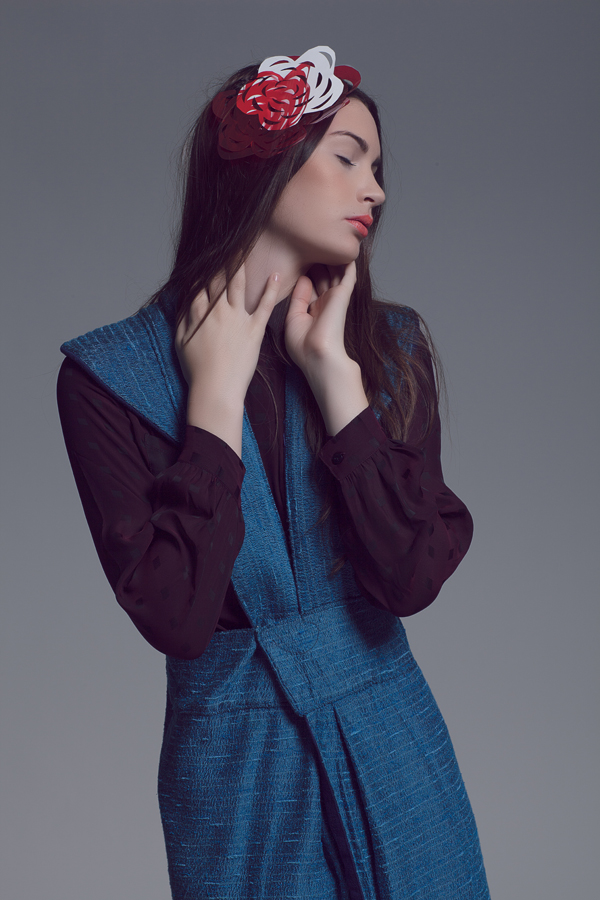 Photos by Jeffry Raposas. Model – Jillian Lieber at Stars Model Management.
Hair by Mireya Garcia. Make-Up by Samantha Ferris.
For more Photo Shoots from our students, click here.