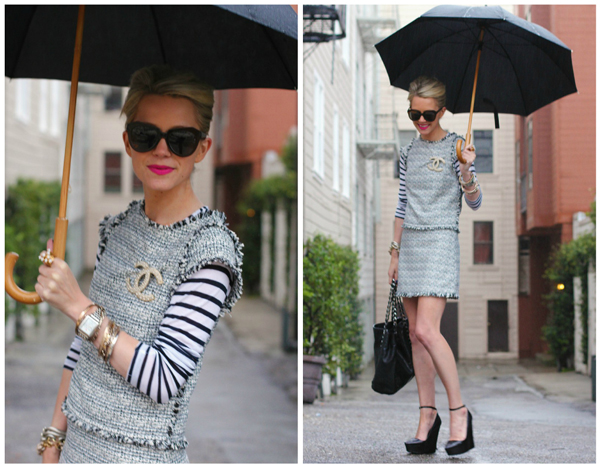 Photo Courtesy of Atlantic-Pacific.
During a leisurely stroll down Fillmore Street last weekend, we happened upon a very exciting development: Alice + Olivia has set up shop in San Francisco! They've opened up a sprawling space on the corner of Fillmore and Clay, outfitted with gorgeous gold columns and '70s style furniture – the perfect setting to do some major damage.
To celebrate this momentous occasion, they're throwing a party with co-hosts Domaine Chandon and SF blogger Blair Eadie of Atlantic-Pacific! There will be champagne, cake pops by Sweet Lauren Cakes, and the musical stylings of DJ Ry Toast – all the ingredients for a perfect evening. So stop by and start your weekend a little early, you know you want to!
Follow the jump for details!
WHAT: Alice + Olivia Store Opening – Co-Hosted by Domaine Chandon and Blair Eadie of Atlantic-Pacific
WHEN: Thursday, March 22 from 6:00 – 8:00 PM
WHERE: Alice + Olivia, 2259 Fillmore Street (at Clay Street)