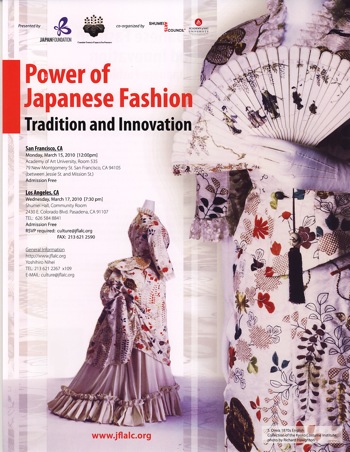 Akiko Fukai, Director and Chief Curator of the Kyoto Costume Institute in Japan, spoke today at 79 New Montgomery about the underlying culture and aesthetics of contemporary Japanese fashion designers and their influence on global styles.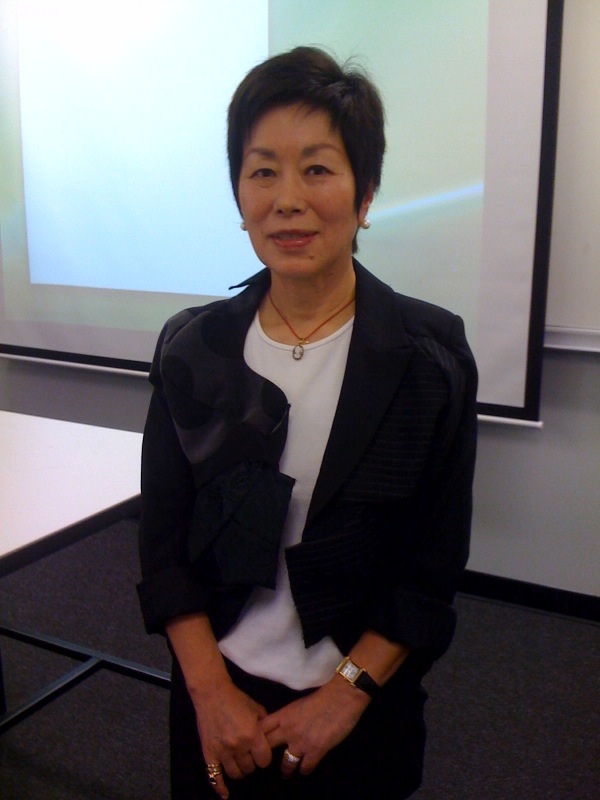 Akiko in a Rei Kawakubo jacket
Fukai has received multiple awards, including the 2008 Commissioner for Cultural Affairs (Japan), and is the author/editor of several books: Japonism in Fashion (Heibonsha, 1994); Fashion (Taschen, 2002); The Century of Fashion (Heibonsha, 2005); and Reading Fashion from Pictures (PHP Institute, 2009).
Guest Lecture: "Power of Japanese Fashion: Tradition and Innovation"
Fukai also curated a Japanese fashion exhibit a couple of years ago at the Asian Art Museum in San Francisco.
What's next for Ms. Fukai? She will be curating another exhibit at the Barbican in London.