It seems like everyone is too busy with midterms to come up with a look inspired by The Runaways for our VIP Tickets Gift Bag giveaway.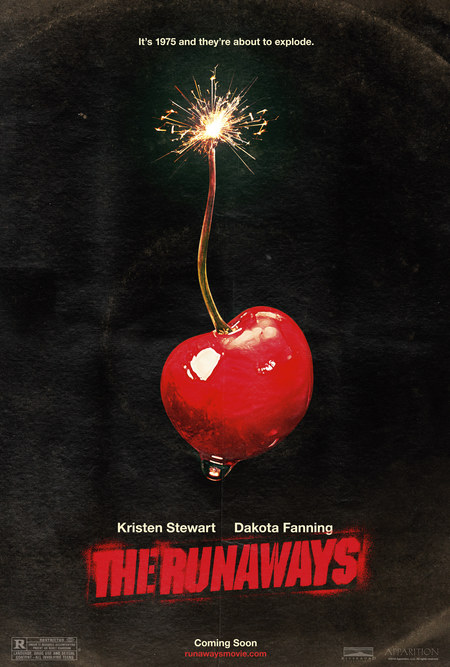 That said, here's another chance for you to win the prize pack for The Runaways. But before I get into that, here's a reminder of what's in the gift bag:
– VIP seats to an advanced screening on Thursday, March 18th at Century 9 SF Centre (the movie theater in the Westfield Shopping Center).
– A T shirt
– Cherie Currie's book, "Neon Angel" (which was the movie's inspiration)
– Joan Jett's book (includes never before seen photographs)
– Joan Jett and the Blackhearts Greatest Hits CD
– And a whole bunch of other rock n' roll goodies!
All you have to do is send the answers to the following questions to fashionschooldaily@gmail.com by 5 p.m. Tuesday, March 16. Out of everyone who answers the questions correctly, one will be chosen at random and be the winner of the gift bag (remember – you must be an Academy of Art University student)!
Here are the questions:
1.) What pop princess did a cover of "I Love Rock N Roll" by Joan Jett and the Blackhearts in 2002?
2.) Cherie Currie is now what kind of artist?
3.) What famous vampire movie franchise do Dakota Fanning and Kristen Stewart also star in?
4.) Name the five members of The Runaways and the instruments they play.
5.) Name three songs (other than "Cherry Bomb") by The Runways.
Oh yeah – if you still want to send us Runaways-inspired looks, we will be MORE than happy to post them on our blog!
Good luck!