In a blink of an eye, July is almost over and the summer is careening towards its own season finale. There is still much to do, see, and experience so add something new to your personal to-do list this week. Here are a few exciting ideas from around the Bay Area!
Monday, July 24
Cats on Mats!
Where: KitTea
Cost: $30
Start the week on the right paw! KitTea is the very first cat café in the nation. Their goal is to enrich the relationship between friendly humans and rescued cats. How about a relaxing yoga session with a dozen kitties? Sign up for a 60-minute Hatha yoga class which includes some delicious green tea beforehand. Just go easy on that downward dog!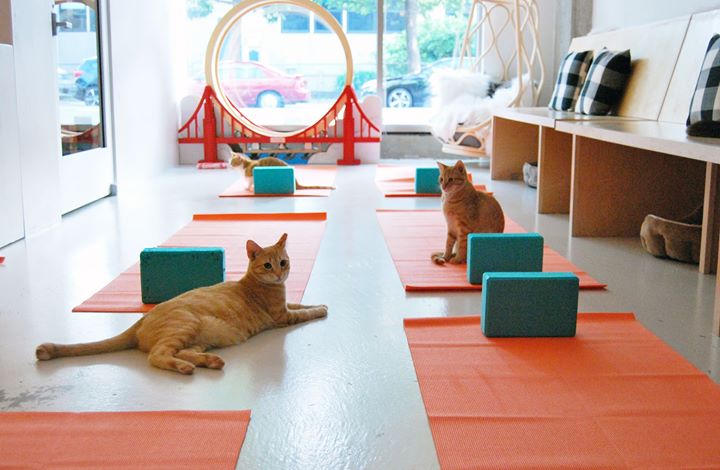 Wednesday, July 26
WAM Presents Local Sirens
Where: PianoFight
Cost: Free
Do you enjoy live music? Do you like to support local artists? What about encouraging aspiring female musicians? If the answer is yes, head over to PianoFight for WAM Presents: Local Sirens. Women's Audio Mission (WAM) is a free quarterly showcase featuring incredible local women performers. Get your friends and jam out to the unique sounds of SIMMIsings, SIRI, and Arumi.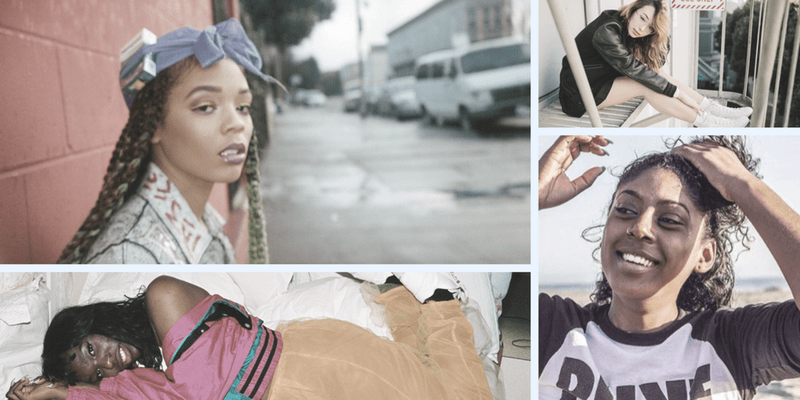 Thursday, July 27
Maker Thursdays
Where: Art Attack SF Gallery
Cost: Free
Ever wonder what the artistic process is like for other artists? Well, curators at Art Attack SF Gallery were curious too. On the last Thursday of every month, they select several artists to work on the premises while patrons are able to observe and check out their work on display. From origami to sculpture, you are likely to be fascinated by the process and maybe even find a perfect gift or an idea for your your own next piece!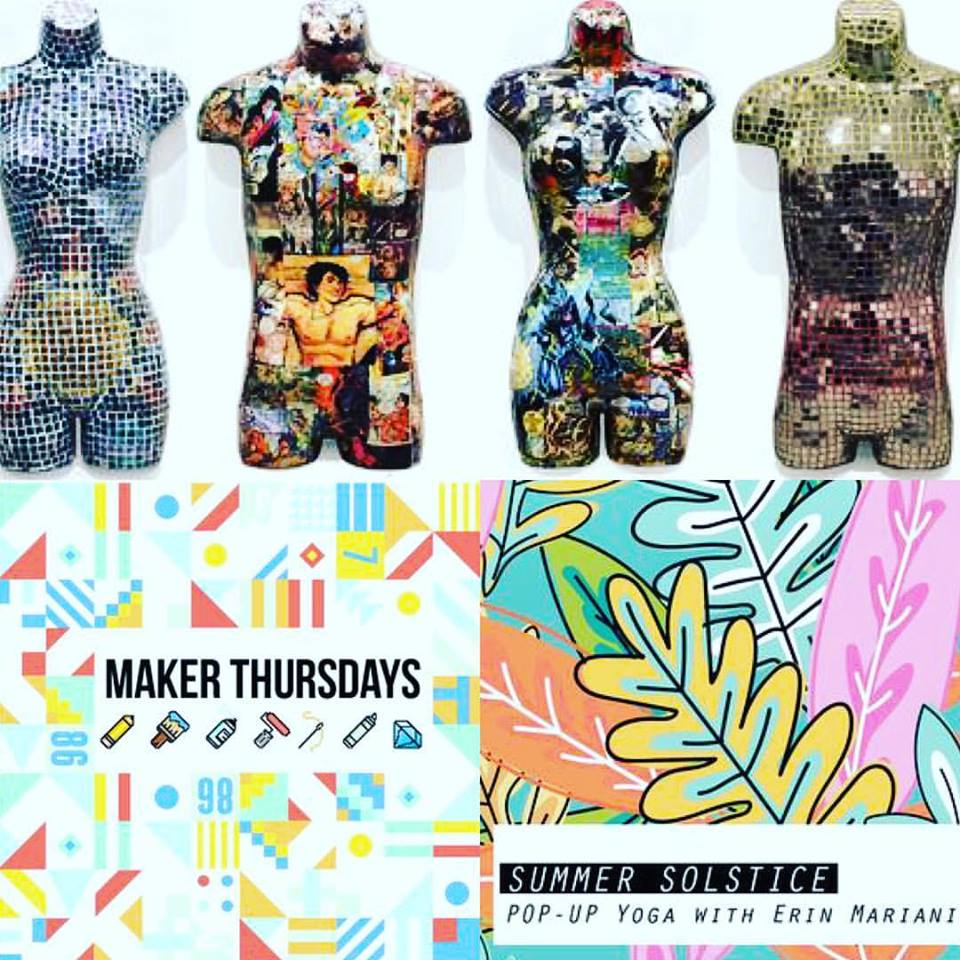 Friday, July 28
RELISH: SF BAY AREA — Print Release & Art Show
Where: American Bookbinders Museum
Cost: Free
Celebrate the release of Relish, a new magazine that celebrates unsung and pioneering creatives. The editors have selected 38 artists to be featured in this issue and show their work at the release party. Make sure to RSVP to receive a complimentary copy. The first 75 guests will receive a limited signed edition! What a great way to network with peers and support the art community!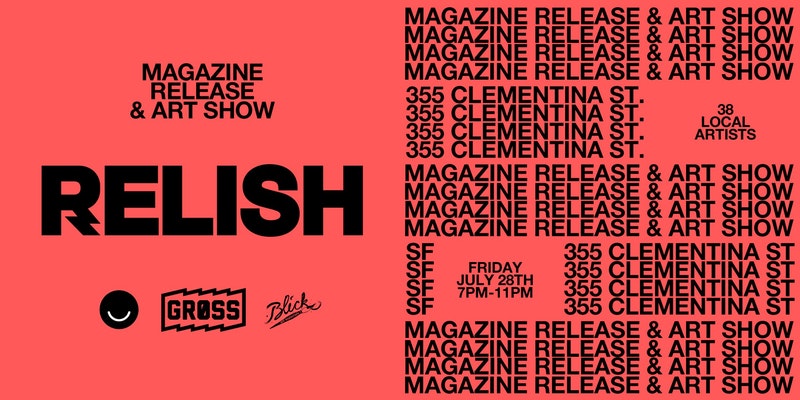 Saturday, July 29
Dolores Day Fest!
Where: Mission Dolores Park
Cost: Free
Get your friends together, pack a picnic, and stock up on sunscreen for an al fresco party in the north part of Dolores Park. There will be live music from local indie rock bands and songwriters. In case you have never been to Dolores Park (really?!), this might be the best moment to enjoy its many treasures. Make sure you have your best attitude and dancing shoes on!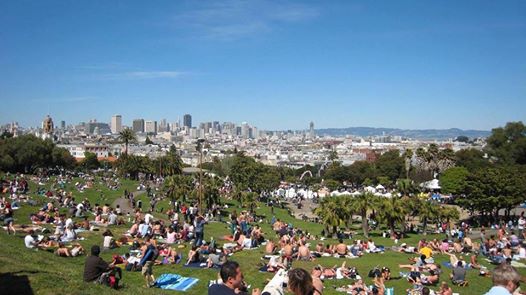 Sunday, July 30
Treasure Island Flea
Where: Treasure Island, San Francisco
Cost: $3
Once a month, Treasure Island hosts a flea market to support local artists and entrepreneurs. Since its debut three years ago, this event has become a Bay Area hallmark. This weekend's theme is "Hawaiian Island" so get ready to enjoy Mai Tai's, Tiki Bars, and a special Hawaiian Food Truck. There will also be a raffle to win a real tropical vacation! Who's ready for the aloha spirit?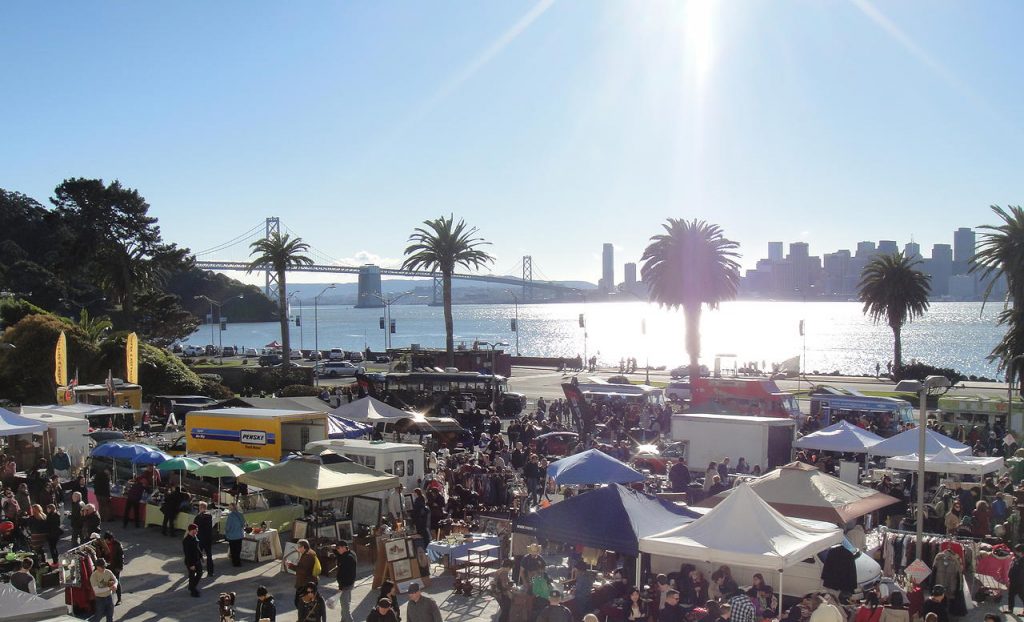 Text by Justice McNeil (BA Fashion Journalism)