With the summer midterms upon us, the stress level may rise. Instead of freaking out for the n'th time, how about taking a moment to enjoy the sun or stop by a museum for a little inspiration? Plenty of activities draw visitors into the city every day and not all of them cost an arm and a leg!
Monday, July 17th
Free Cereal & Coffee
Where: Clover Sonoma Milk Tasting Room Pop-Up, 330 Fell Street, San Francisco, CA 94102
Cost: Free
Clover Sonoma is arguably the Bay Area's favorite dairy farm, third-generation family-owned and operated! They've set up a pop up shop near the Civic Center through July 21st. Why not start your week off right by stopping for some free cereal and coffee before and/or after work and school? Their products are locally produced, so enjoy your snack while supporting a legendary local business.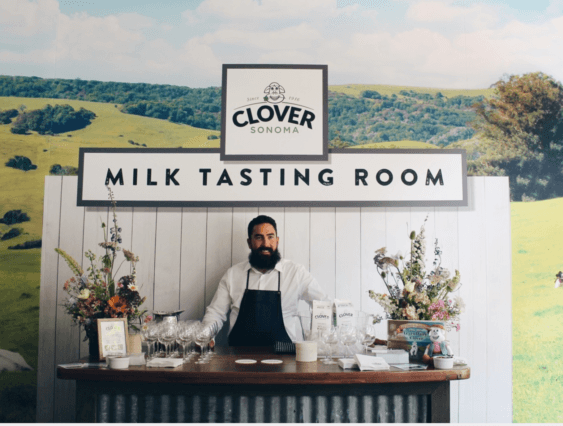 Tuesday, July 18th
Yoga at Grace Cathedral
Where: Grace Cathedral, 1100 California Street, San Francisco, CA 94108
Cost: suggested donation of $10-15
Wind down with gentle yoga inside the famous Grace Cathedral! You do not need to be an "expert" to benefit from this class taught by Darren Main. The accompanying live music (usually either pipes or singing bowls) echoes throughout the space to create a truly magical experience. Even if you just want to lay still for an hour, you will leave rejuvenated. Be sure to arrive early as the place gets packed, and don't forget to bring your own mat!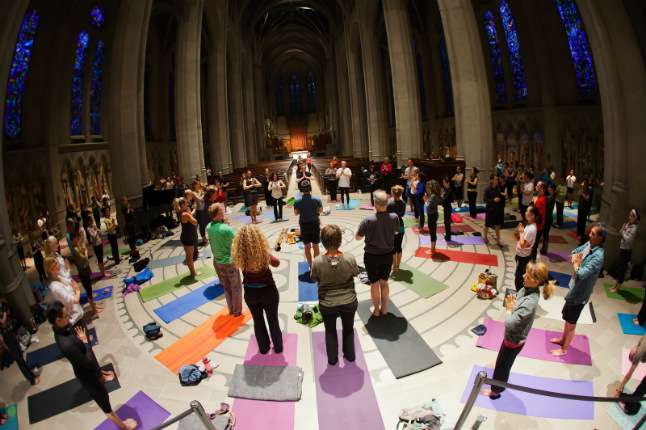 Wednesday, July 19th
Stitch-In
Where: San Francisco School of Needlework & Design, 360 Post St, San Francisco, CA 94108
Cost: Free!
Do you crochet, knit, embroider, hand-sew, or darn? Are you looking to get into it? All yarn-artist are welcome at the Stitch-In hosted by the San Francisco School of Needlework and Design every Wednesday from 11am to 4pm. Whether you are new to crafts or this has been your hobby since forever, you can take advantage of others' knowhow as well as the vast needlework library on site. One stitch at a time is a good protip and a great philosophy to live by.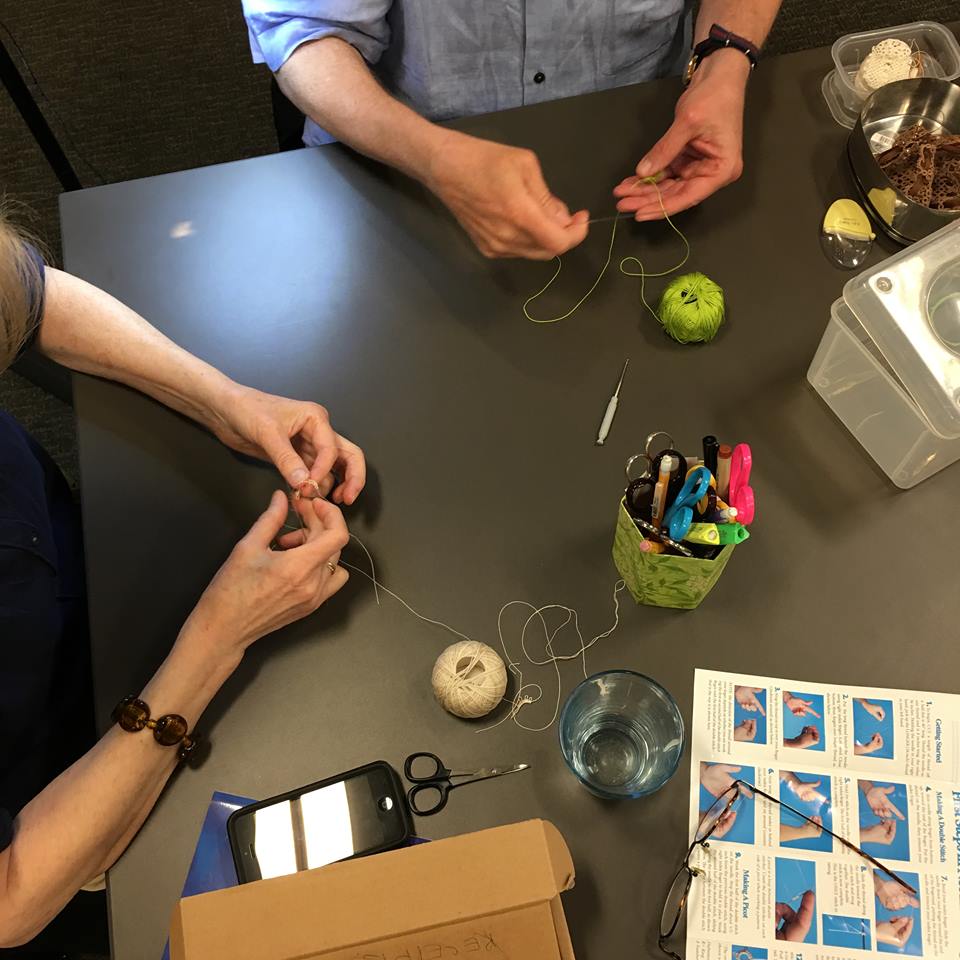 Thursday, July 20th
Presidio Twilight with Off the Grid
Where: Main Parade Ground, near the Presidio Visitor Center
Free admission + cost of food
How is this for dinner plans? Take a group of friends to the Main Parade Grounds for Presidio Twilight, San Francisco's largest campfire featuring a variety of international cuisines. The much loved Off the Grid presents the event every Thursday summer night from 5 to 9 pm. In addition to all the deliciousness, you can participate in yoga at dusk, listen to live music under the stars, or just sit and enjoy Presidio's unbeatable views of the Bay.​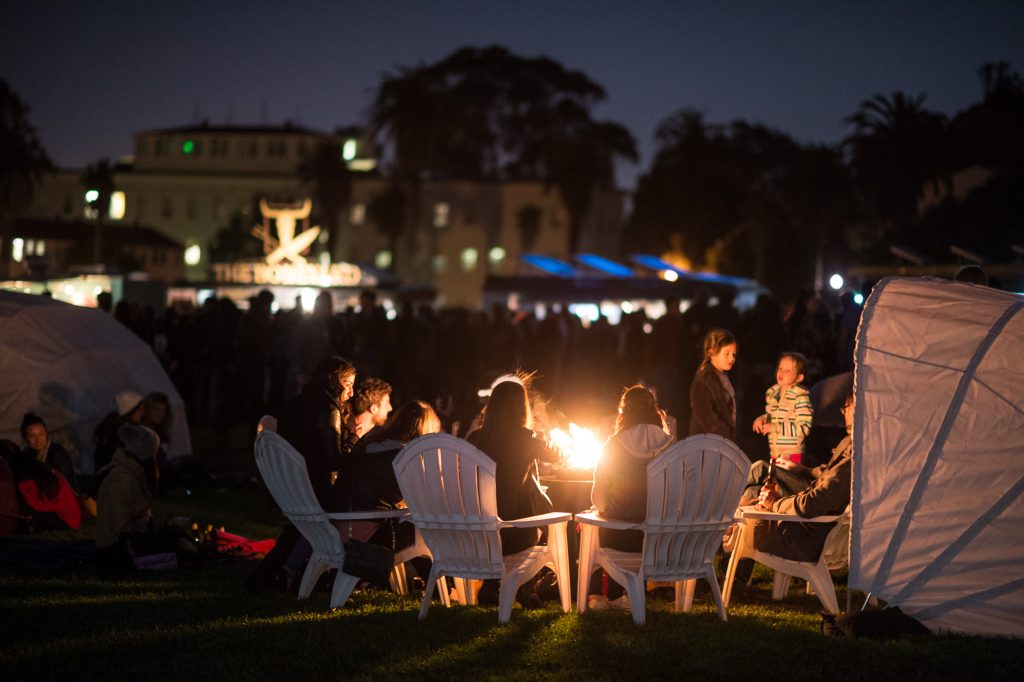 Friday, July 21st
Fair Trade Bazaar
Where: Piazzoni Murals Room @ De Young Museum
Free admission
The 7th annual Fair Trade Bazaar welcomes visitors to the De Young Museum. The admission to the event is free, excluding the museum expositions. It showcases products from global artisans with unique items such as jewelry, textiles, handcrafts, and accessories that reflect the many cultures represented in the museum's collections. If you happen to be a member of the museum, you'll receive a 10% discount on all of your purchases.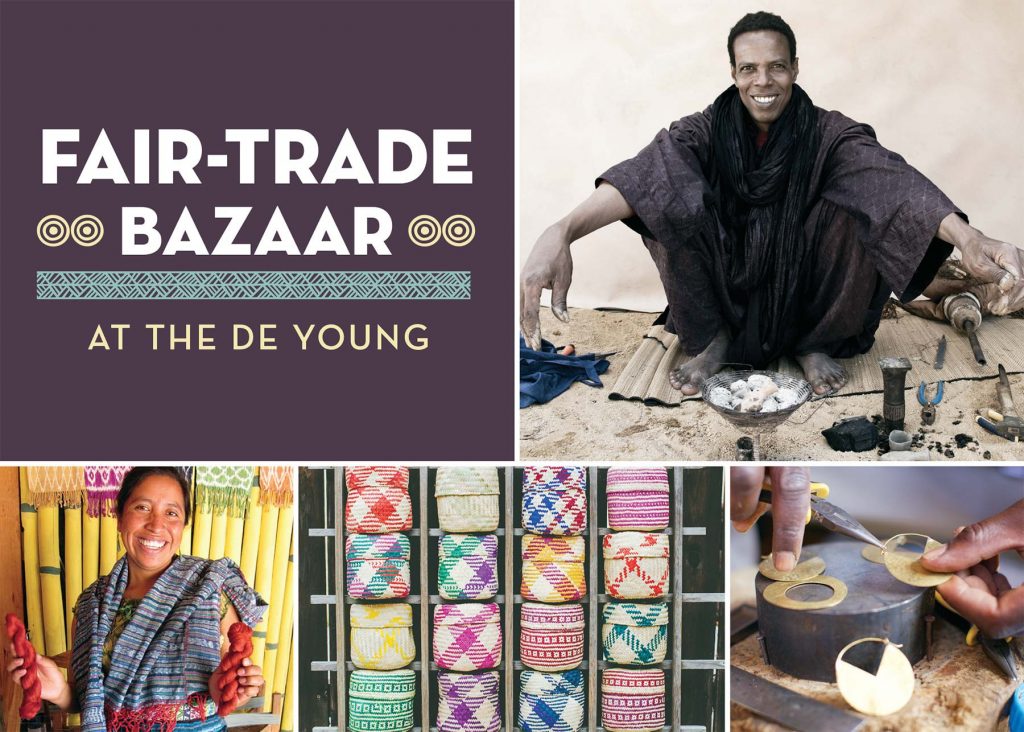 Saturday, July 22nd
SF Art Book Fair
Where: Minnesota Street Project, 1275 Minnesota Street, San Francisco, CA 94107
Cost: Free
Many of us support the unique art publishing community of the Bay Area. This weekend is your chance to indulge in the annual SF Art Book Fair which includes artists' books, art catalogs, monographs, periodicals, zines, and printed ephemera from independent publishers and directly from artists. There will also be a wide range of live performances throughout the day. Support others and get inspired ourselves? Yes, please!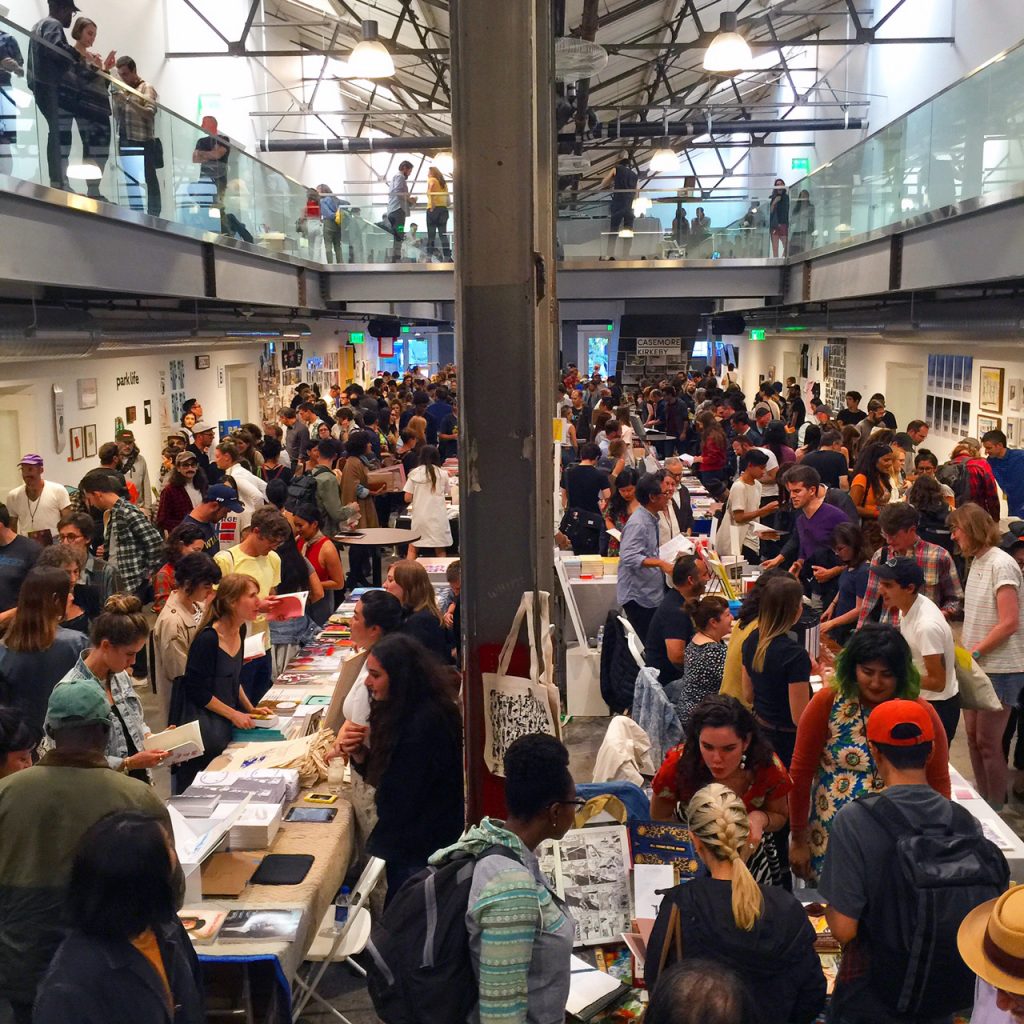 Sunday, July 23rd
Free Concert at the Waterfront
Where: Pier 27, San Francisco
Cost: Free
Have you ever wanted to experience the San Francisco Symphony in all its musical glory? Perhaps, you couldn't get or afford sold-out tickets? Now, this is truly a unique experience you will not want to miss! For the third year in a row, the Symphony is performing a free concert at Pier 27. Enjoy the view of the Bay and synch your breath with the ocean while listening to the classic pieces by Bernstein, Dvořák, and Holst. Recharge your spirit for the coming week!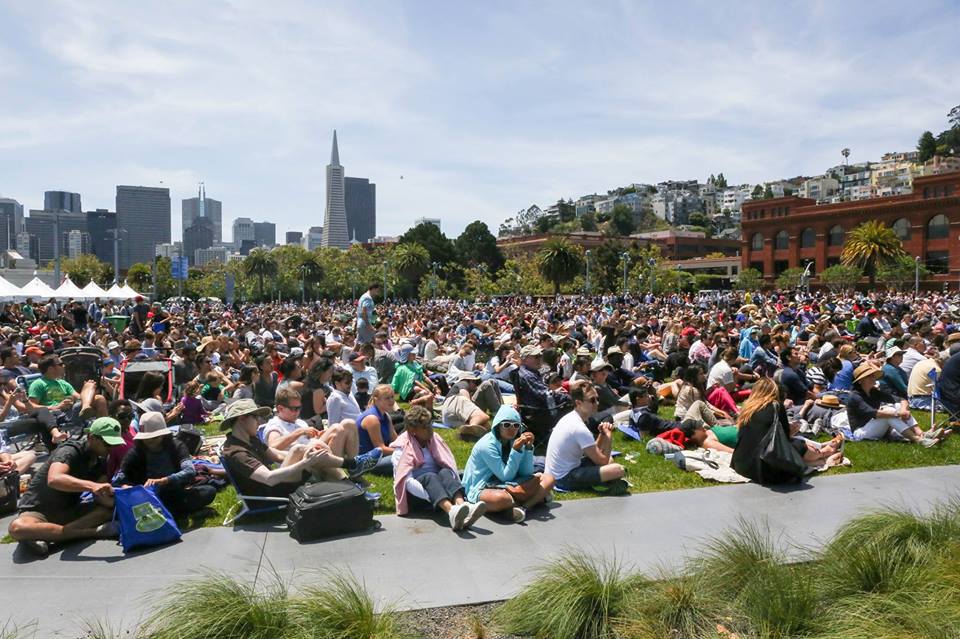 Text by Justice McNeil (BA Fashion Journalism)