Goa was such an adventure — beautiful, warmer weather, amazing food, and architecture.
We first started our journey through a sleeper bus and that was CRAZY. The roads that lead you up towards Panaji were winding and ridiculously dangerous. Adriane and I had to stare straight ahead a few times to stop getting carsick!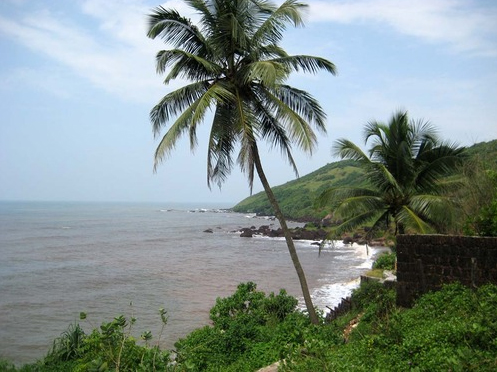 Once getting there, we were pleasantly surprised that our hotel was located in a very nice, beachfront area. We came before Goa's tourist season so we enjoyed the quietness of it all.
Since Goa was ruled by the Portuguese for so long, we were interested to see how those traditions varied here. There's a good mix of both cultures everywhere. We visited Old Goa which housed the St. Francis Xavier Cathedral as well as the Museum of Archeology. It was really cool and showed the complete history of Goa.
Follow the jump to read more.
We also visited a spice plantation which was the coolest thing we did in Goa…hands down.
When arriving we were greeted with flower necklaces and bindis and lemon grass and ginger tea. After a 45 minute tour with our guide Sara, we learned how to identify coffee plants — but the coolest part of all was the majestic elephants.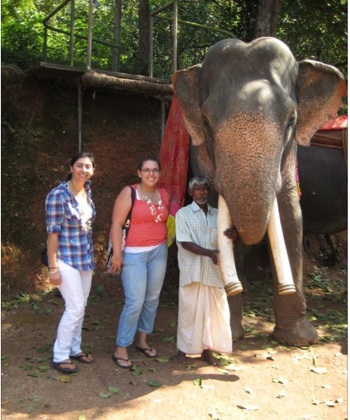 We were able ride on one of them and loved every minute of it! We also got a full buffet of food made with the spices from the farm.
As an added bonus, here's a video of an elephant bathing. We would have totally done this if we weren't leaving that afternoon and didn't have a change of clothing. Maybe next time!
Written by: Jennifer Isaza
Click here to read more of Adventures in Bangalore