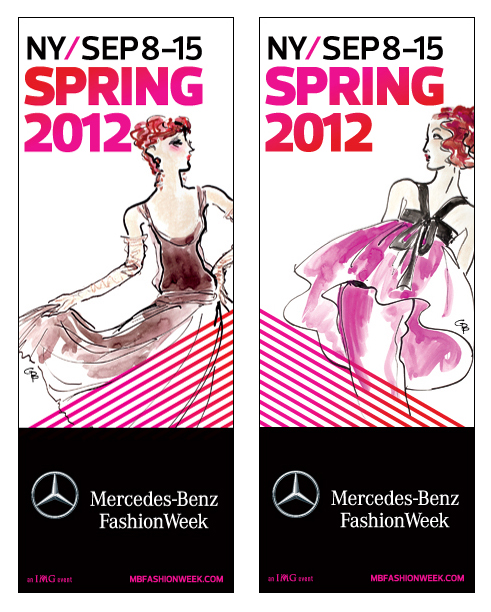 The day has finally arrived and we couldn't be more excited! Tonight at 8 PM EST/5 PM PST (or maybe a few minutes later – you know how fashion shows are!) students from the Academy of Art University will show their Spring '12 collections at Mercedes-Benz Fashion Week. All of the designers have been working so hard – we cannot wait to see their spectacular designs!
You can catch all the action at http://academyart.edu/fashionshow/ where we will be streaming the event live. There will also be a live Twitter feed, so be sure to Tweet it up about the collections and your fave looks! And don't forget to include the #AAUSS12 hashtag to make sure your Tweet is part of the party!
Tune in and support your fellow students!
For more information on Mercedes-Benz Fashion Week, click here.