One of the best things about going to an art and design school is that you're constantly surrounded by beauty and creativity – we love visiting the many Academy of Art University buildings, finding inspiration at every turn. And this month, there are some amazing exhibits at the Academy of Art University Galleries that you're definitely going to want to check out!
625 Gallery presents Opaque Auras
625 Sutter at Mason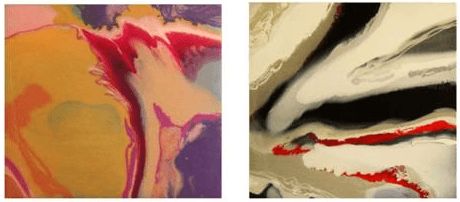 Opaque Auras is a collection of work by Academy of Art University alumna Jessica Slaymaker. Colors crash together, revealing a composition that is as much determined by the artist's actions, as by the hand of gravity. It explores the depths of prismatic colors and metallic pigments, forever frozen beneath layers of resin.
Follow the jump to read more!
688 Gallery presents Decaying Remembrance
688 Sutter at Taylor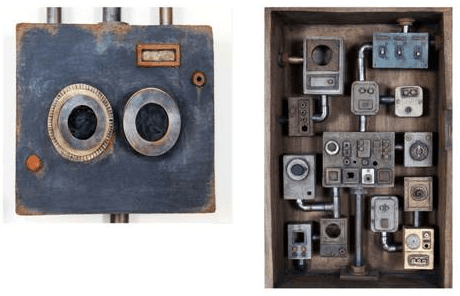 In Decaying Remembrance, Fine Art graduate Aya Kadono breathes new life into the neglected and forgotten. Inspired by abandoned places, objects, and the stories that surround them, Kadono employes clay and etched metal to create new from the old.
AAU Gallery at the Cannery presents Cathy Locke and Steve Javiel
2801 Leavenworth at Beach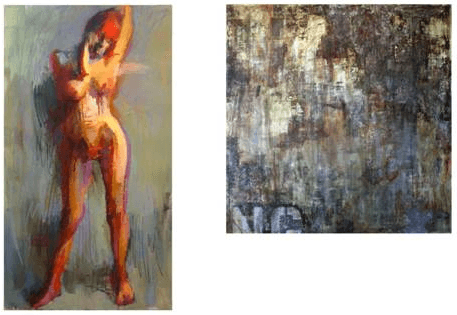 Cathy Locke demonstrates her talented hand in vibrant, fluid pieces that entice the eye, while celebrating the human figure and the world around us.
Inspired by the textures of San Francisco, Steve Javiel creates energetic and dynamic non-representational paintings through the abstraction of color, shape, and typography.
All exhibits run through April 29. For more information, visit aaugalleries.com.