For most of her life, BFA fashion designer Wenjie Lin has suffered from insomnia. The more she found herself unable to sleep, the more the effects of insomnia impacted her physical and mental wellbeing. It wasn't until Lin stumbled across the work of British artist Francis Bacon that she felt understood. She felt comfort in the fact that Bacon, too, suffered from insomnia, and recognized the resulting pain and emotion that manifested itself in his art. For her senior thesis collection, Lin channeled Bacon's imagery, and the emotionally charged, raw feelings they evoke.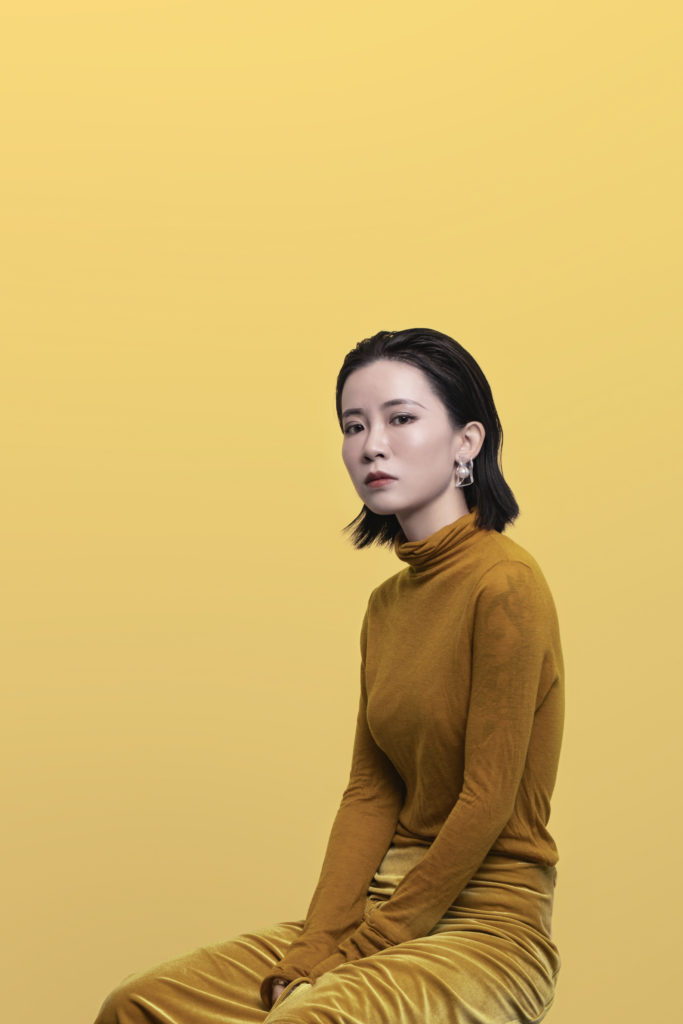 Drawing from a color palette of neutrals, rusts, dark reds and blues, the collection originated with coats, dresses, and a sweater and skirt ensemble. Each piece plays with an element of Bacon's art. Whether it's the way her garments entangle or how their lines imitate brush strokes, her silhouettes are so blurred it's often hard to tell where the garments begin and the body ends. None of her designs, however, are meant to be soothing. The fabrics evoke a feeling of heaviness and discomfort, further symbolized by both curves and straight lines that introduce movement and instability.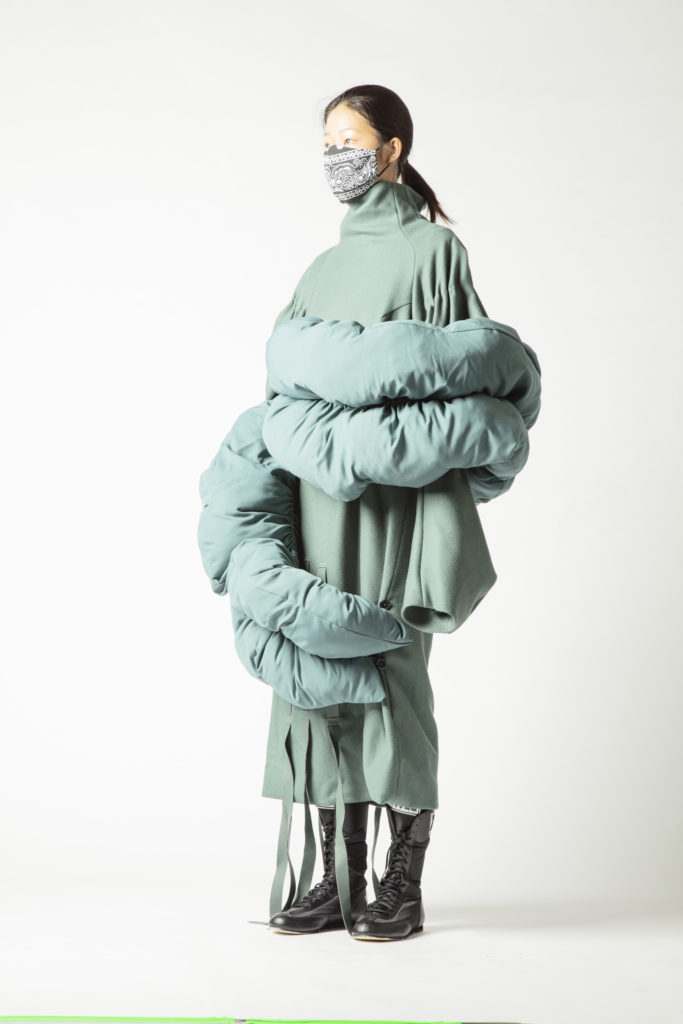 This dramatic volume and keen painterly sense throughout Lin's collection results in rich layers of complexity. The fabrics on some of her designs rise up to the neck, while others drape over the shoulder. She also plays around with design elements like fringes, and takes risks with organic forms stuffed with cotton reminiscent of cloud-like pillows. On closer inspection, chunky knitted elements give texture to the garments as the shapes seem to self-generate and morph onto the body.
With her collection, Lin was able to tap into a dreamlike state you could view as protective or threatening. Either way, the collection shows strong connections to Surrealism, a movement known for its power in letting artists forgo conscious thought and embracing change. The outcome is outlandish and perplexing. It's work that asks the viewer to look beyond their comfort zone, and challenge their own assumptions.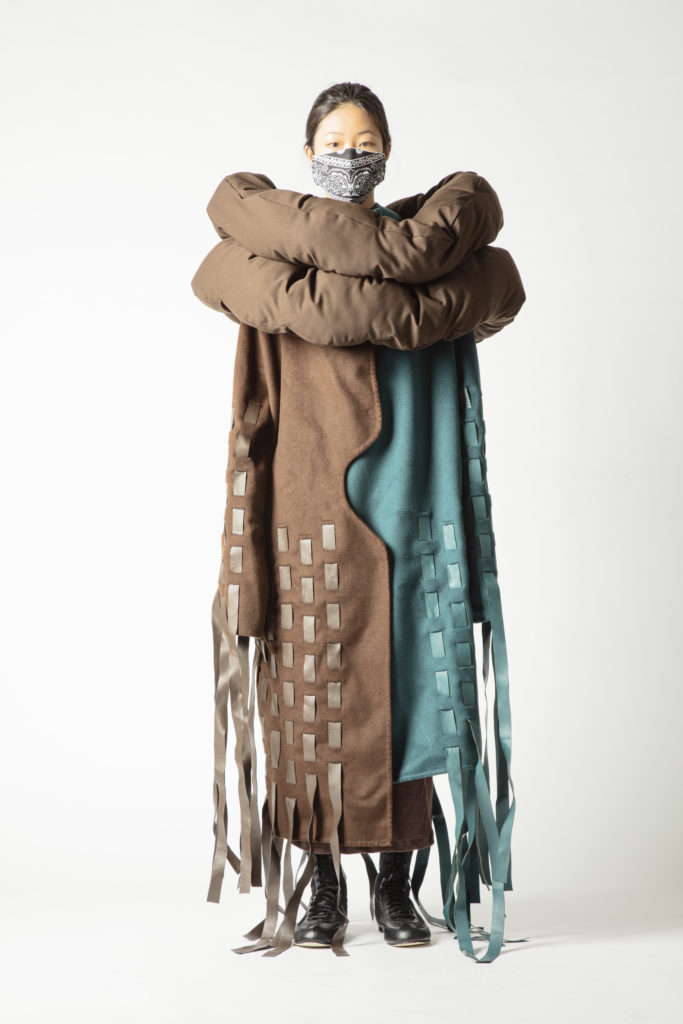 Words: Eeman Bandey, BA Fashion Journalism
Edits: Josh Walker & Ellie Dietrich
Photography: Danielle Rueda
Model: Tiffany, STARS Management