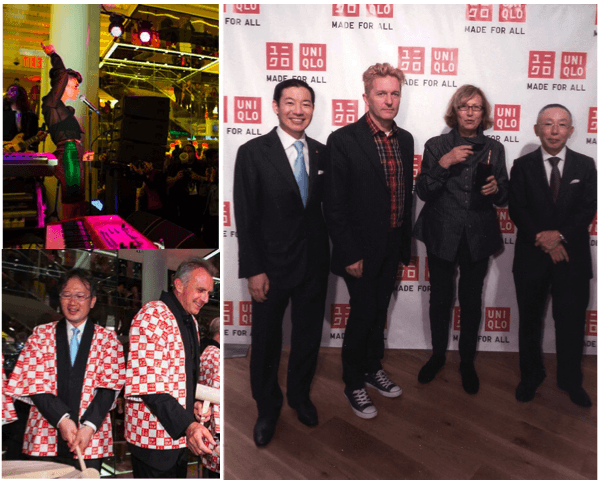 Clockwise from top left: Goapele performing at the Uniqlo opening party; Uniqlo COO Yasunobu Kyogoku, Keanan Duffty, Gladys Perint Palmer, and Uniqlo CEO Tadashi Yanai at the opening party; Cracking open the barrels of Sake;. Photos by Drew Altizer. 
You may remember that a few months ago, our very own Keanan Duffty, Senior Director of Merchandising, was invited to participate in a special Fashion's Night Out event hosted by new kids on the block, Uniqlo. Duffty spoke on a panel that covered all things fashion and tech – one of San Francisco's favorite subjects – along with fellow experts Brit Morin of Brit & Co., Katie Hintz-Zambrano of Refinery29, and Yasunobu Kyogoku, the COO of Uniqlo.
Follow the jump to read more! A few weeks later, Uniqlo was ready to open its doors, throwing a party that included bites from SF favorite Mission Chinese, giant barrels of sake, a performance by Oakland chanteuse Goapele, and a host of celeb appearances (hello Joe Montana!). Duffty attended the opening night festivities, as did School of Fashion Executive Director Gladys Perint Palmer, welcoming the retailer in style. Uniqlo's COO Yasunobo Kyogoku sent Duffty a letter, thanking him for partaking in the celebration, and also included some photos that we wanted to share with you! We have to say – it's pretty awesome that a company that big would take the time to send out personalized thank you letters. Welcome to the neighborhood Uniqlo!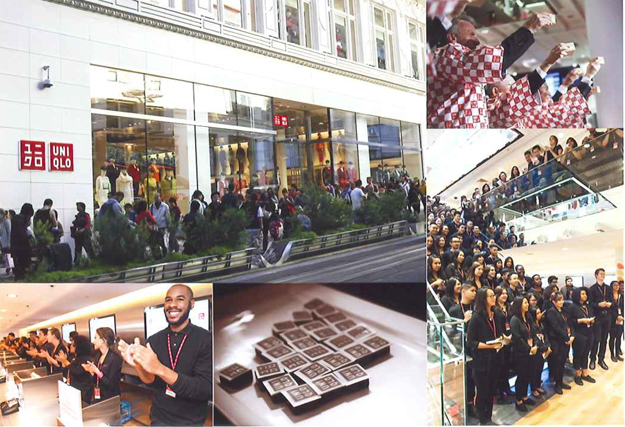 All photos courtesy of Uniqlo.