It's time for yet another sequel to the gratuitous gorefest known as the Saw movie franchise. The sixth installment (it seems like they were on their 27th) of the franchise comes out in October and they have done a little clever "blood drive" campaign: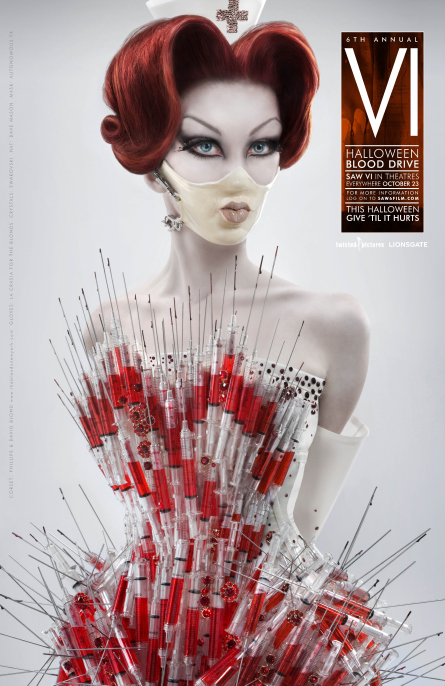 Teaming up with the fashion design duo known as The Blonds (as in Phillipe and David), the promo poster is quite hypnotizing with that corset full of syringes and the stoically glam model.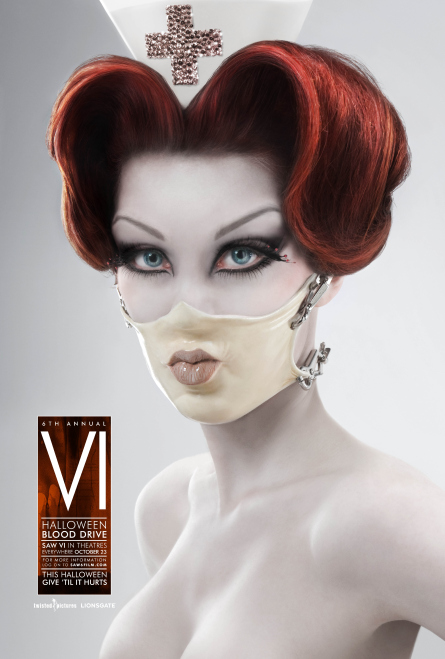 Apparently, they want you to give "'til it hurts."
How masochistic of them.
Click here for more info on Saw VI and click here for more info on The Blonds.