School of Fashion friend, Keanan Duffty put on a fashion show at Lincoln Center this morning — but it wasn't on the runway. It wasn't event in the actual venue. It was on the sidewalk. Outside. Check it out: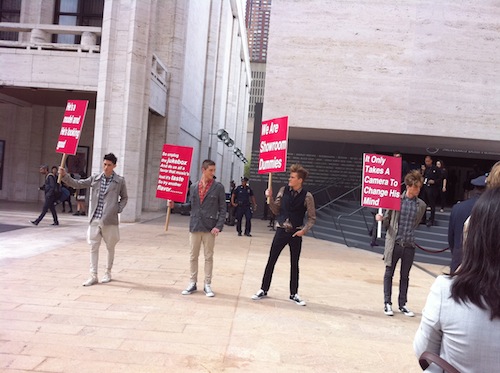 Keanan referred to this as a "renegade show." The models arrived by bus and just started marching around Lincoln Center with protest signs that had lyrics from '80s pop songs by Kraftwerk and Adam Ant. It was straight-up guerilla-style fashion.
Follow the jump for more pictures.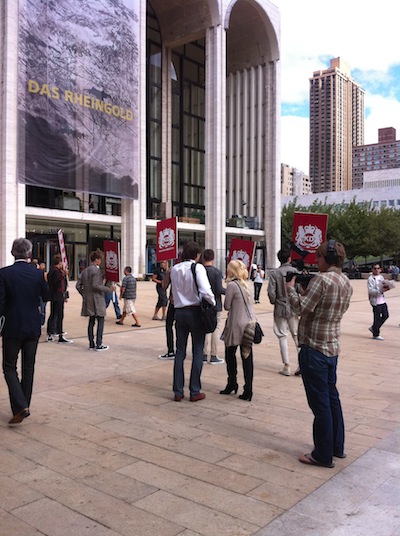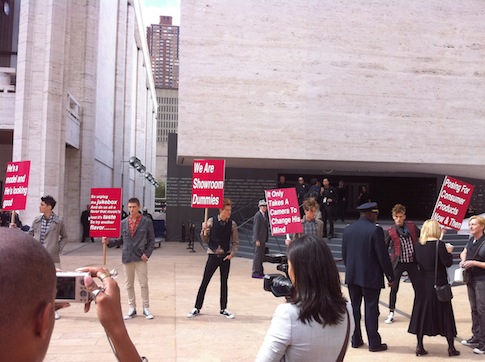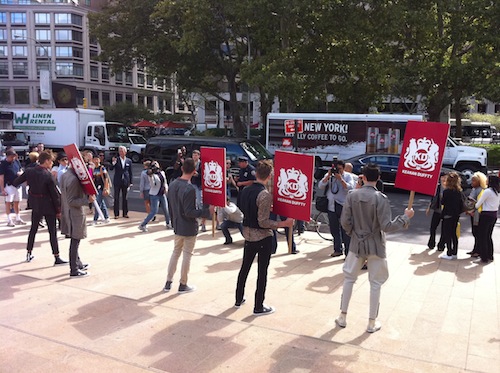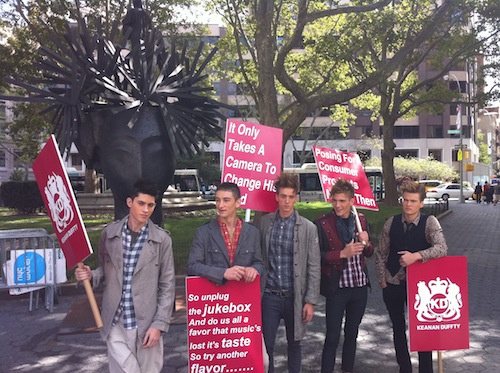 Keanan was influenced by the Spandau Ballet and the "Blitz" and "Billy" night clubs in 1979/1980 London
"We thought it would be fun to present it in the form of a protest," said Keanan. "But the protest is
actually about nothing!"
Now that's gangsta.
For more info about our New York Fashion Week show, click here.