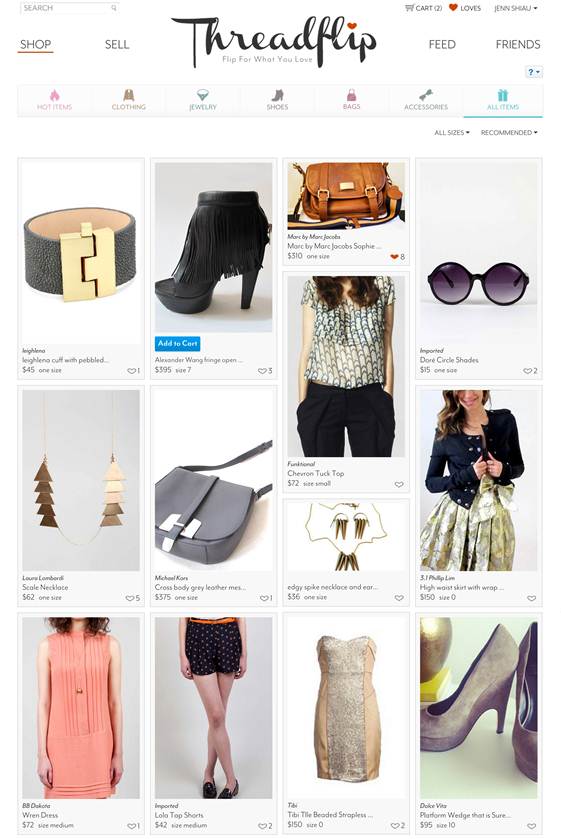 Photo Courtesy of Threadflip.
Spring cleaning is never high on our list of fun activities – but the one good thing is it makes room for some fab new duds. And this spring, we're cleaning out our closets in a whole new fashion (pun intended) – with Threadflip! Threadflip is a brand new fashion marketplace that allows you to sell items from your closet, so you can recoup some of your original investment, and score some new styles. The great thing about Threadflip is that it is strictly fashion focused, and they've got some serious trendsetters to prove it.
To celebrate the site's launch they've teamed up with stylish ladies for the Threadflip Tastemaker Spotlights. Users get exclusive access to items from the personal collections of bloggers like Liz Cherkasova of Late Afternoon, Vogue's Preetma Sing, Tennessee Thomas, drummer for The Like, and more. Tastemakers will also be highlighting top picks from site, like your very own personal shopper!
Follow the jump to read more!
The whole process is super simple – with just a few clicks, you can upload items straight from your closet to the web. Just take a pic, upload,  set a price, and you're done! They've even made shipping extra easy – once your item sells, they'll send you a shipping package complete with packing materials and a pre-paid label. And if that seems like too much work for you, they're introducing the White Glove Service, where all you have to do is send your items to to Threadflip and they'll take care of the rest.
We're definitely digging Threadflip's whole concept. Looks like we'll be doing some spring cleaning this weekend!