Unexpected and never mundane: this is how Textile Design major Peggy Kuo describes a day in the life of a BCBG intern. After landing the coveted internship through an interview conducted right here at the School of Fashion, Kuo took her textile talents to the BCBG headquarters in Vernon, California, and spent the Fall 2015 semester learning from the people who run the global fashion brand. In an impromptu interview, I got some insight into what her experience was like.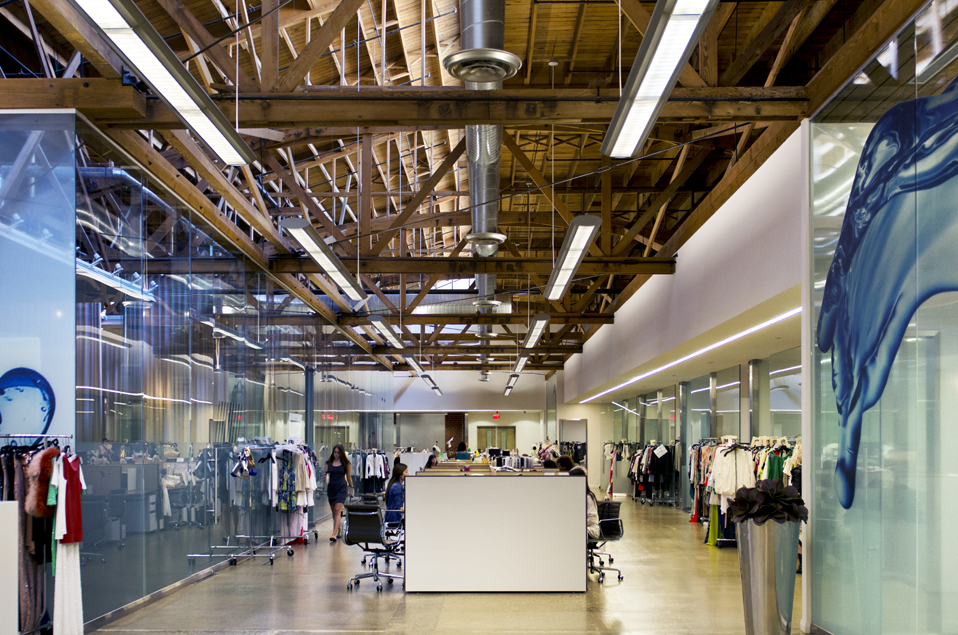 Samantha Rathman: How did you land an interview with BCBG?
Peggy Kuo: I was encouraged by my teacher, Rhona, to apply for this position.
SR: I understand that the BCBG brand is separated by divisions between the runway which houses BCBG and Hervé Leger and contemporary which includes BCBG Generation and Max & Cleo. which one do you work more closely with?
PK: With the Textile Team, I worked closely with Allana, who was in charge of the prints for Mainline and BCBGMAXAZRIA, and Yeng, who is in charge of all the engineered prints, surface treatments and hardware details of garments for BCBGMAXAZRIA and Hervé Leger. From Allana and Yeng, I learned how to translate the designer's vision into a print, as well as what makes a great composition.
SR: Before working there were you a fan of their clothing?
PK: Even though I am a fan of BCBGMAXARIA, I gained even more respect for their textile design after experiencing first hand the development process from concept to production.
SR: What is a day in the life of a BCBG intern like?
PK: Every day is different. I could be putting something into a repeat and then suddenly be pulled aside to do an urgent project, like scanning pattern pieces and then arranging the artwork on them for the designers, so they can mock it up. Or I could be consolidating fabrics and then be called aside to help stretch and pin a large piece of fabric onto a frame for the Textile Department so they can do a live drawing with resist and dyes, for Lubov's (Max Azria's wife and Chief Creative Officer of BCBG Max Azria) Group birthday party! At the end of the day I am grateful to experience and be a part of the quirky culture and vibe of BCBG's Textile Department.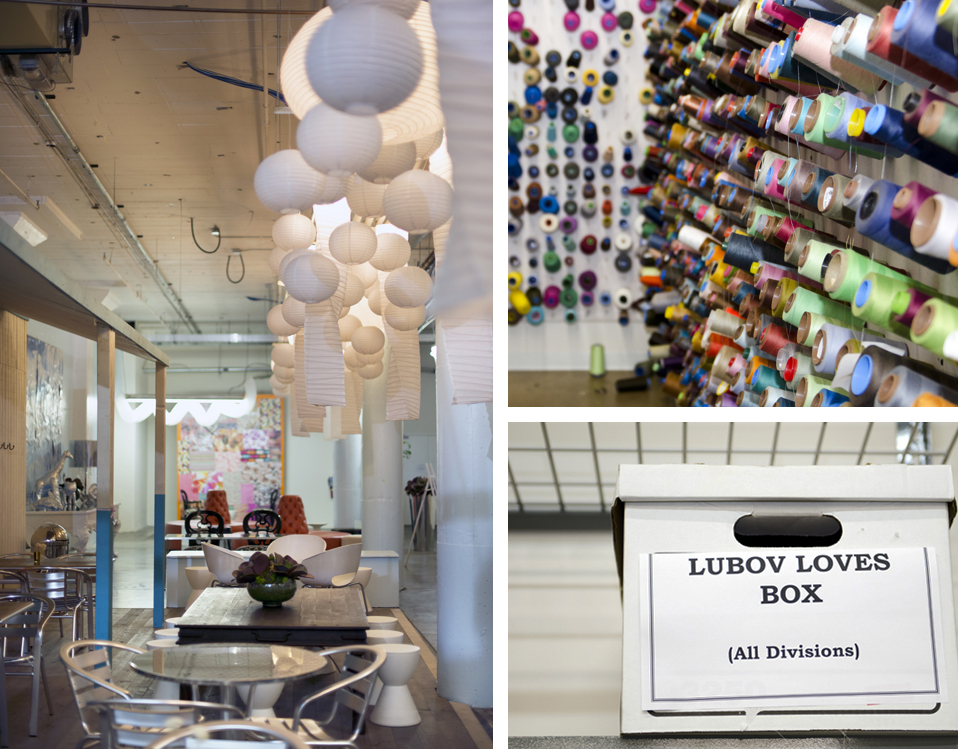 SR: What is the overall office mood like on a daily basis? Is it pretty fast faced or laid back?
PK: Even though everyday is fast paced and spontaneous, it is what keeps the office mood alive and exciting!
SR: Do they have you working hands on?
PK: Right from the get-go I was put to work. From scanning artwork and vintage garments, to painting and drawing flowers, to filling pantone and consolidating fabrics: my eyes and hands were constantly seeing and touching texture.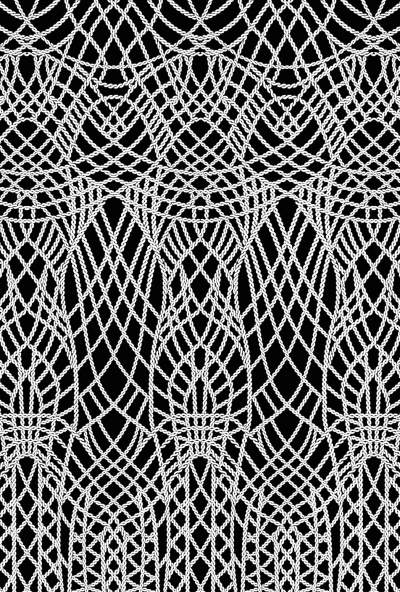 SR: How did you prepare for your first day? Were you nervous?
PK: To be honest, I was more excited than nervous on my first day. The best thing to do is to stop thinking about it so much the night before and follow your instincts, while still being aware of your own words and actions and observing the mood of everyone around you and learning to adapt to a new environment.
SR: Do you feel like there is a chance for upward movement within the company?
PK: Yes, definitely! As long as you communicate properly with your team managers and coworkers, earn their trust and show an eagerness to learn.
For anyone looking to get into the fashion industry, internships can be a great stepping-stone to a stable career. Kuo's biggest takeaway from her months spent working at BCBG?
"From the team leaders I learned that a positive and humble attitude and consistent communication with team members and the designers are crucial, as well as diligence, organization and time management. I also learned that it is important to know yourself as an artist, while being versatile and put effort into any project and task".
Written by: Samantha Rathman