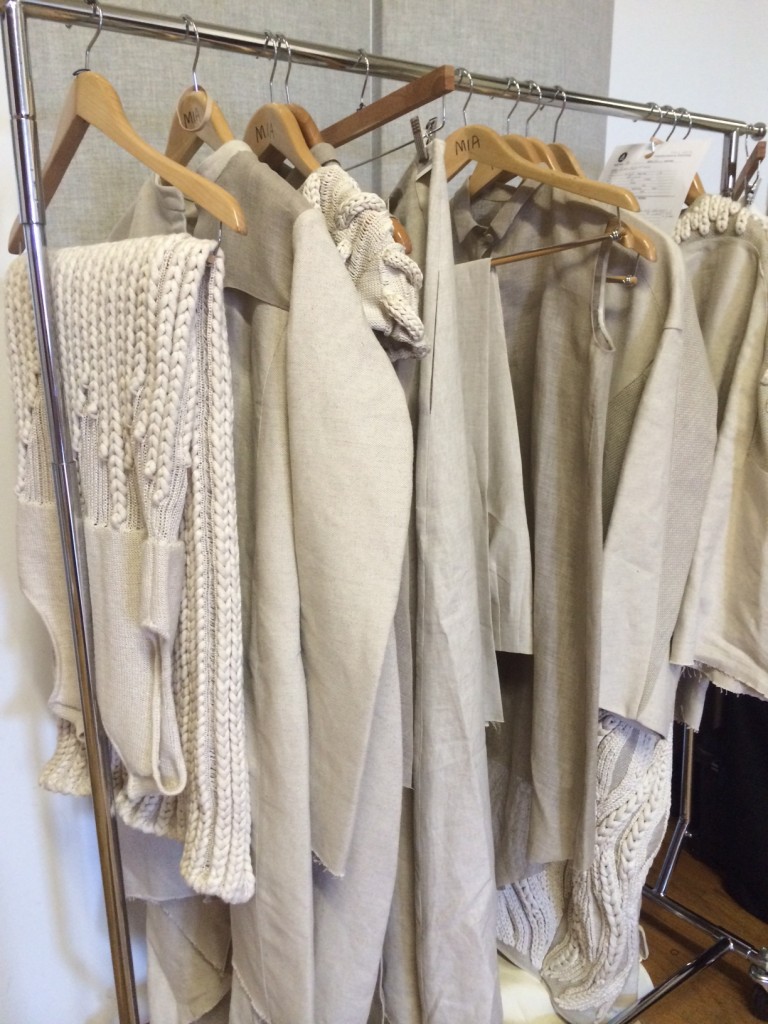 The twelve Academy of Art University School of Fashion designers chosen to show at Mercedes-Benz Fashion Week (MBFW) know a thing or two about determination, attention to detail, and harnessing their boundless creativity for a very focused use.
Given the coveted opportunity to display this creativity on one of fashion's most noted stages—The Theater at Lincoln Center— the designers spent the week ahead of the Spring 2015 MBFW show in a quaint New York City studio prepping and perfecting their collections to ensure all garments were runway ready.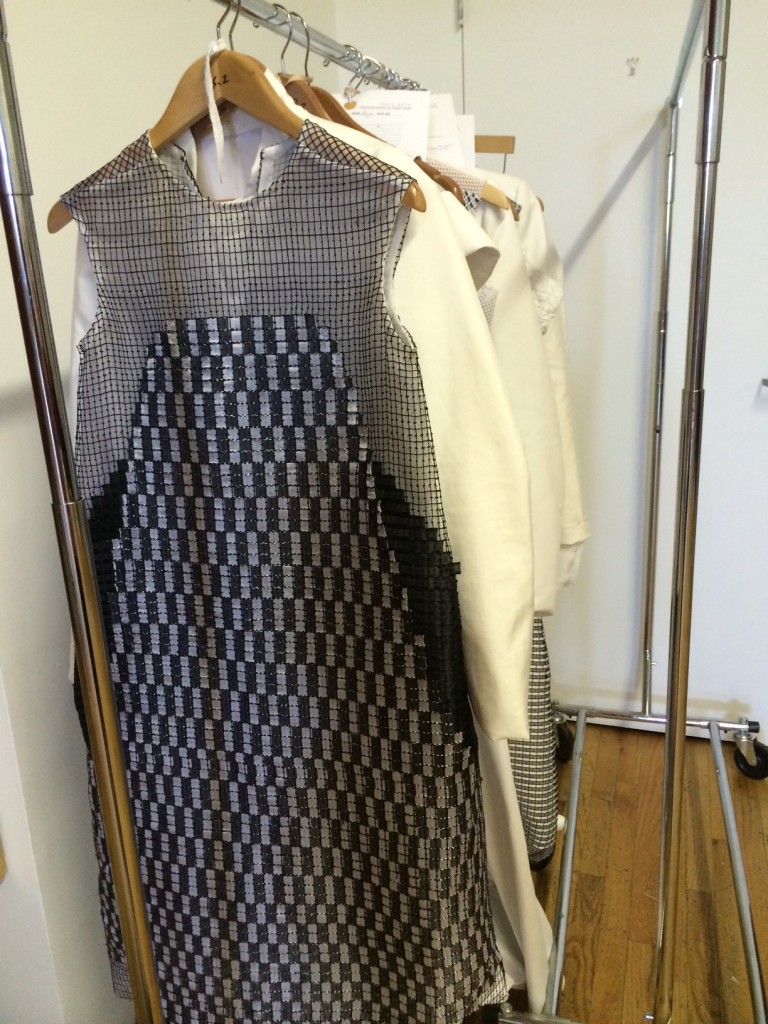 I headed down to the studio to observe firsthand just what goes on behind the scenes in the days before a fashion show.
When the elevator doors opened into the studio space, I was welcomed by racks and racks of gorgeous clothes, the tangible evidence of the designers' sleepless nights and countless hours of hard work.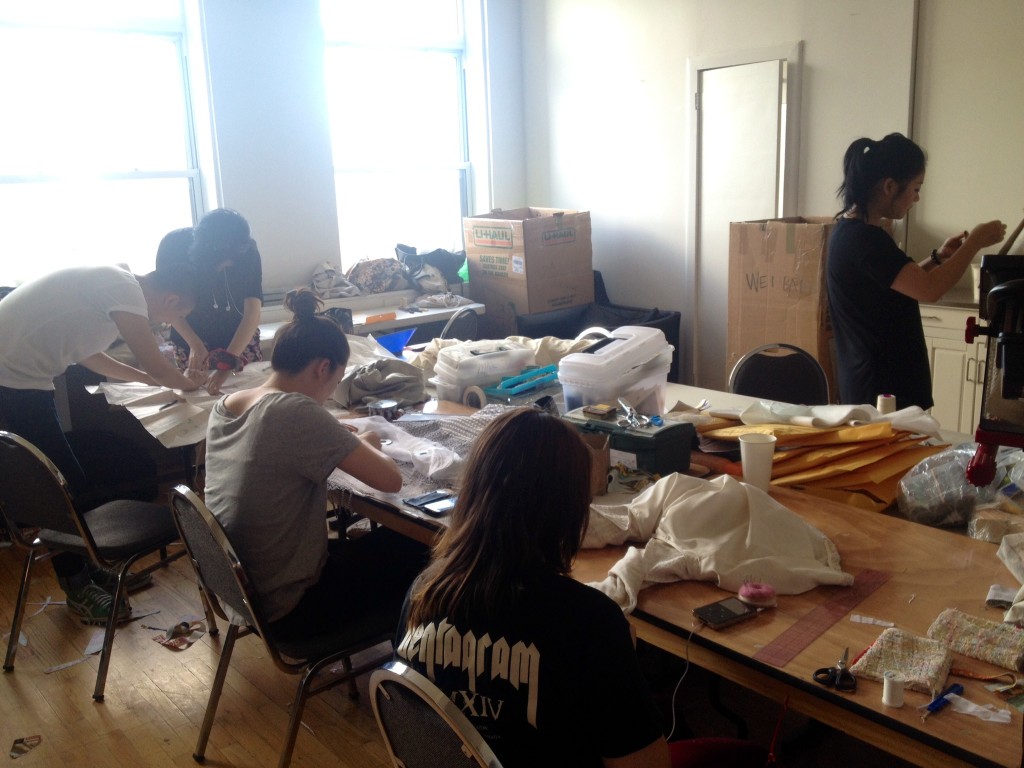 I made my way through the front room, past a panel of model agency reps in the midst of model castings, and found myself in the designer workroom.
Although the room was mostly quiet, the excited energy was palpable. The designers went to and from each of the work stations in the small room, quickly moving between sewing machines, ironing boards, steamers, and a table spread with tools of the trade. With twelve designers and a handful of assistants in such a small space, watching their movements was like watching a coordinated dance.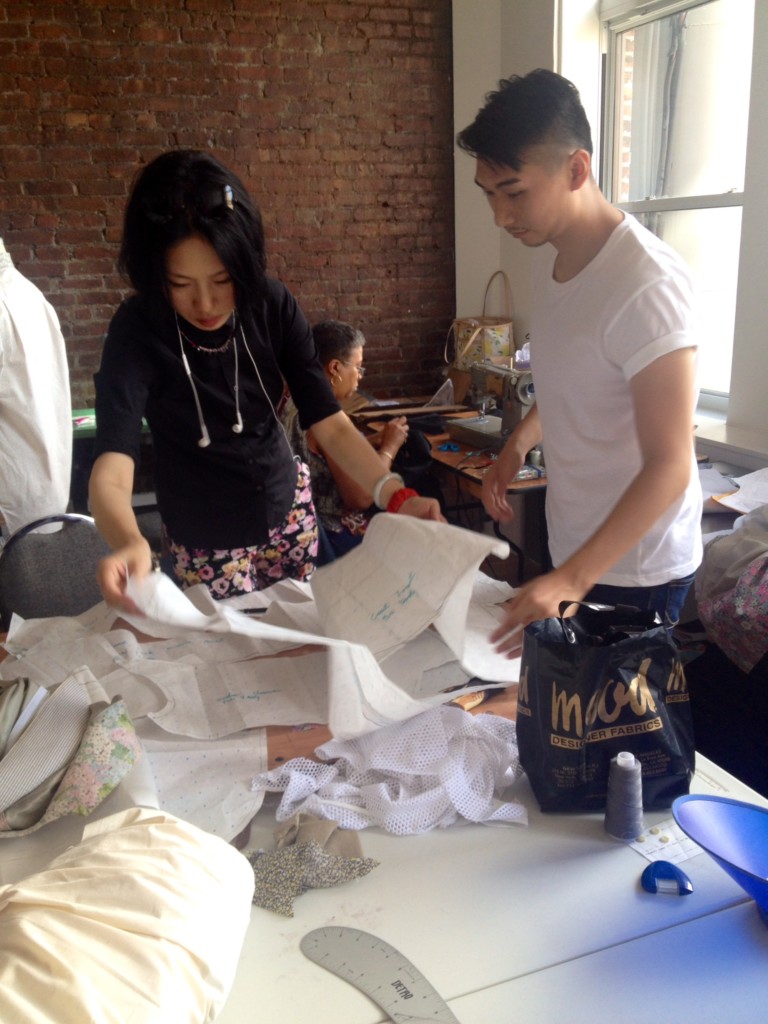 The designers worked amongst themselves and with Academy 3D design coordinators to complete each intricately hand-crafted garment. "The experience in New York is good and the studio is very professional. We all work together and sometimes help eachother out, so really we every tool we need. It's very fun because we've never done anything like this," said Mia Jianxia Ji, MFA Fashion and Knitwear Design.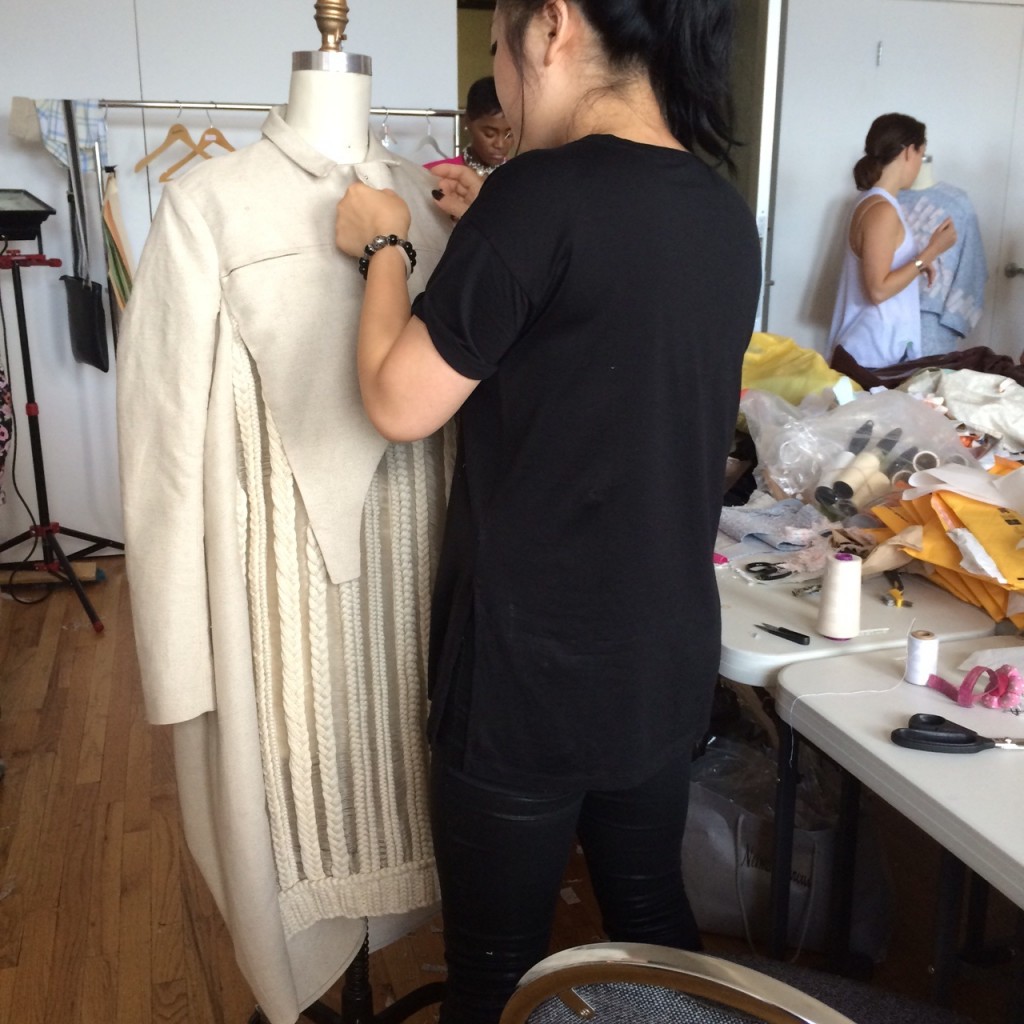 To the layman, the clothes on the dress forms looked complete, but after watching the designers work for a time I began to realize that each hem adjustment, fabric applique, and stitch were crucial for the finished garment to look just-so when it was sent down the runway.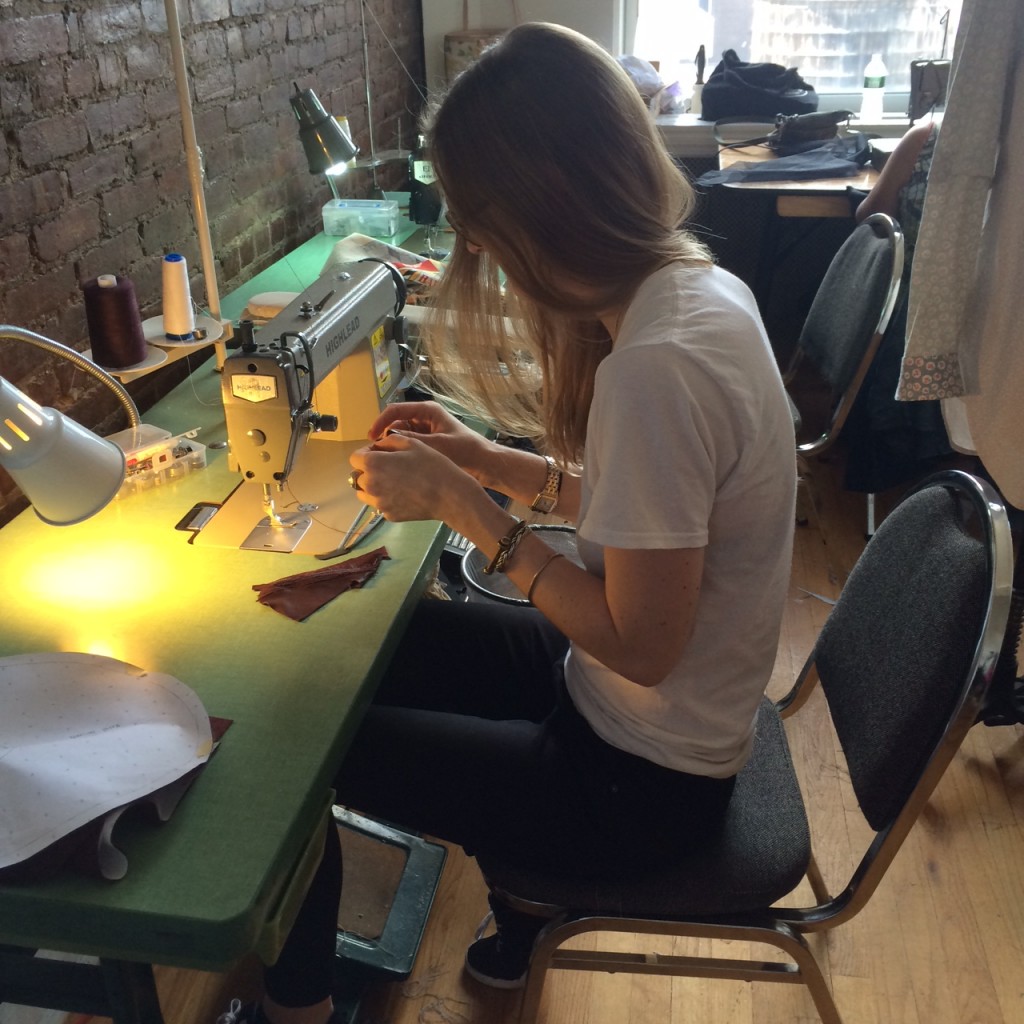 I sat, as out of the way as I could be, and watched the designers work for the rest of the afternoon. What struck me most was the seriousness of the group—their laser-foci on getting every detail just right was clearly indicative of the reverence they had for the opportunity to present at such an internationally respected event. The designers went on tweaking, stitching and steaming and I quietly let myself out, more excited than ever to see the fruits of their labor walk the MBFW runway.
Written by Alexa Palacios
http://idressthereforeiamla.com
Instagram: @IDressThereforeIAm