Wearing the flag on Independence Day has become an interesting trend, as many ignite their creativity to show off patriotic pride.
Still, celebrating the 241st birthday of the United States through fashion should be in good taste. According to the United States Flag Code, which was established in 1923, there are some guidelines to 4th of July fashion.
Whether you're sipping wine in the Napa Valley, enjoying the Florida beaches or dancing in the streets of New Orleans, here are five ways to honor the stars and stripes while serving looks:
The flag should NEVER be used as wearing apparel.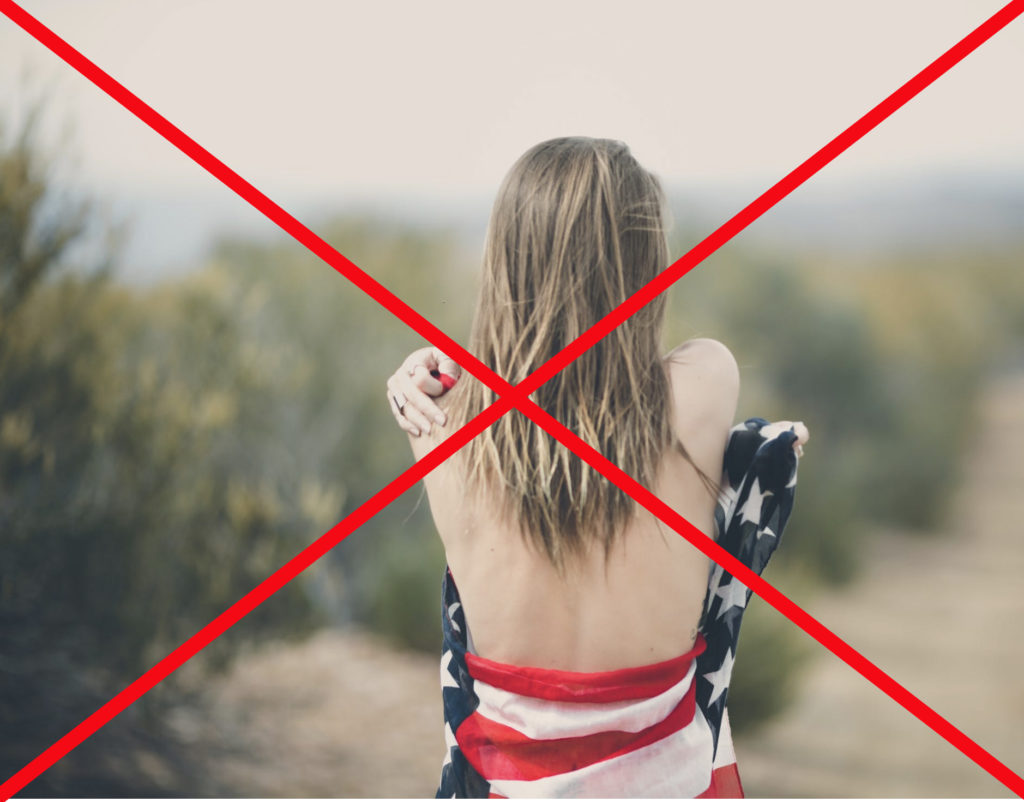 There are different ways to wear the flag without really wearing the flag. Wearing blue and white, accented with a pop of red in the lip or shoe, brings a classic striking look that repeats the colors of the flag without being a replica.
The flag should never be drawn on, or have logos or advertisements .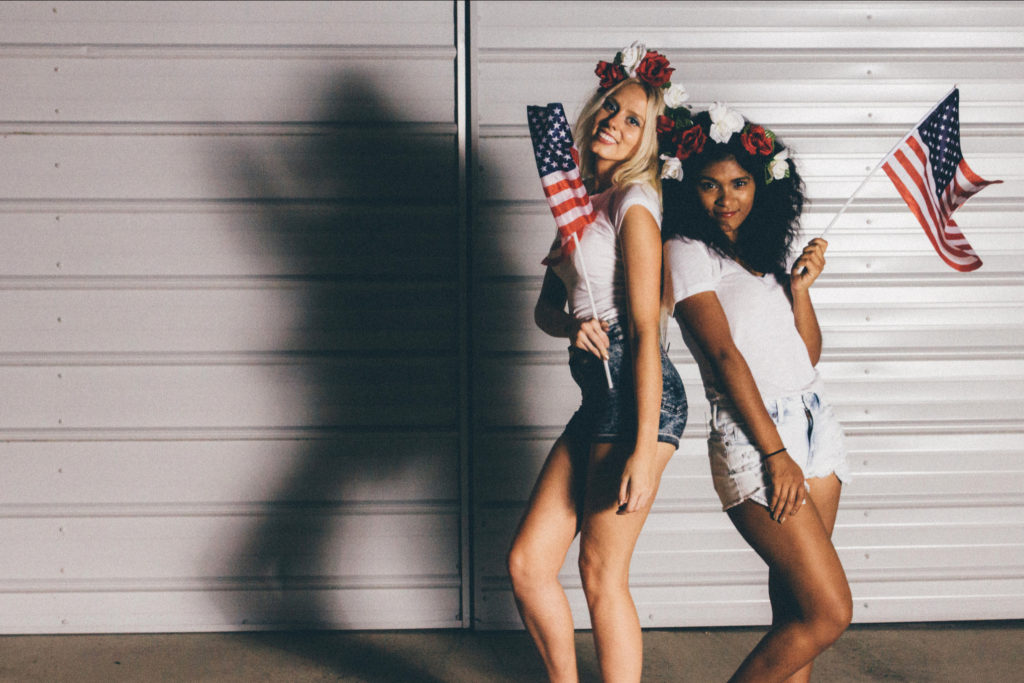 Make a fashion statement while exercising your First Amendment?? THIS SAID FIFTH by wearing a printed or stamped T-shirt or tank that shows your creative individuality to make this celebration last forever.
In no way should the flag be bunched up or torn.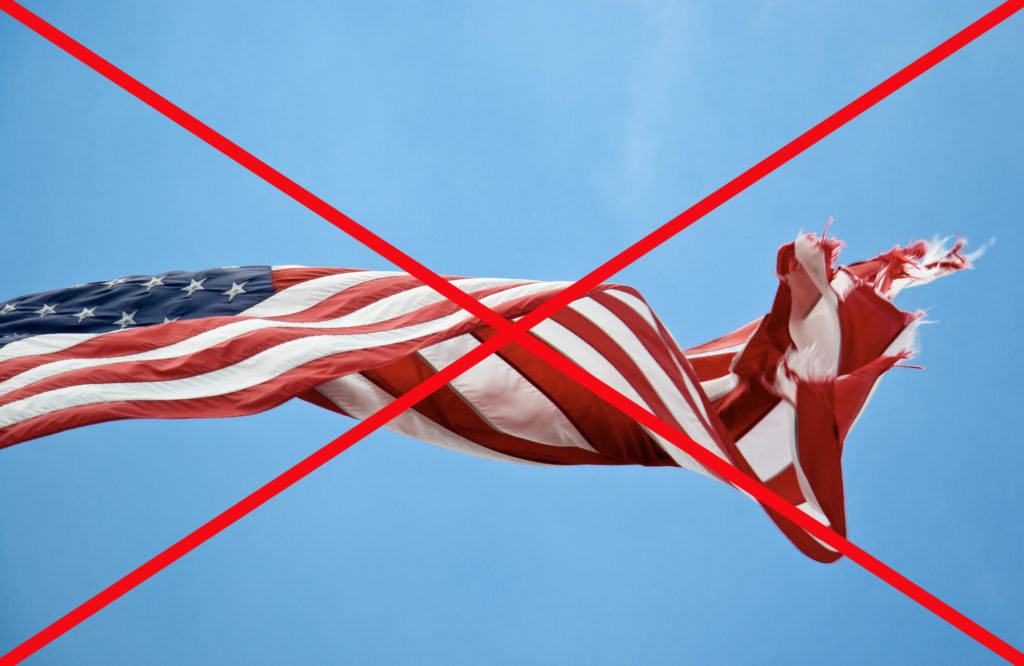 This is where high fashion often meets 4th fashion. It can be trendy to have a fitted flag silhouette tied up or torn to fit,  but instead of tearing the flag, recreate red-carpet fashion with pom-poms, fabric, or beads, using the colors of the flag.
Using the flag as costume or athletic uniform is forbidden.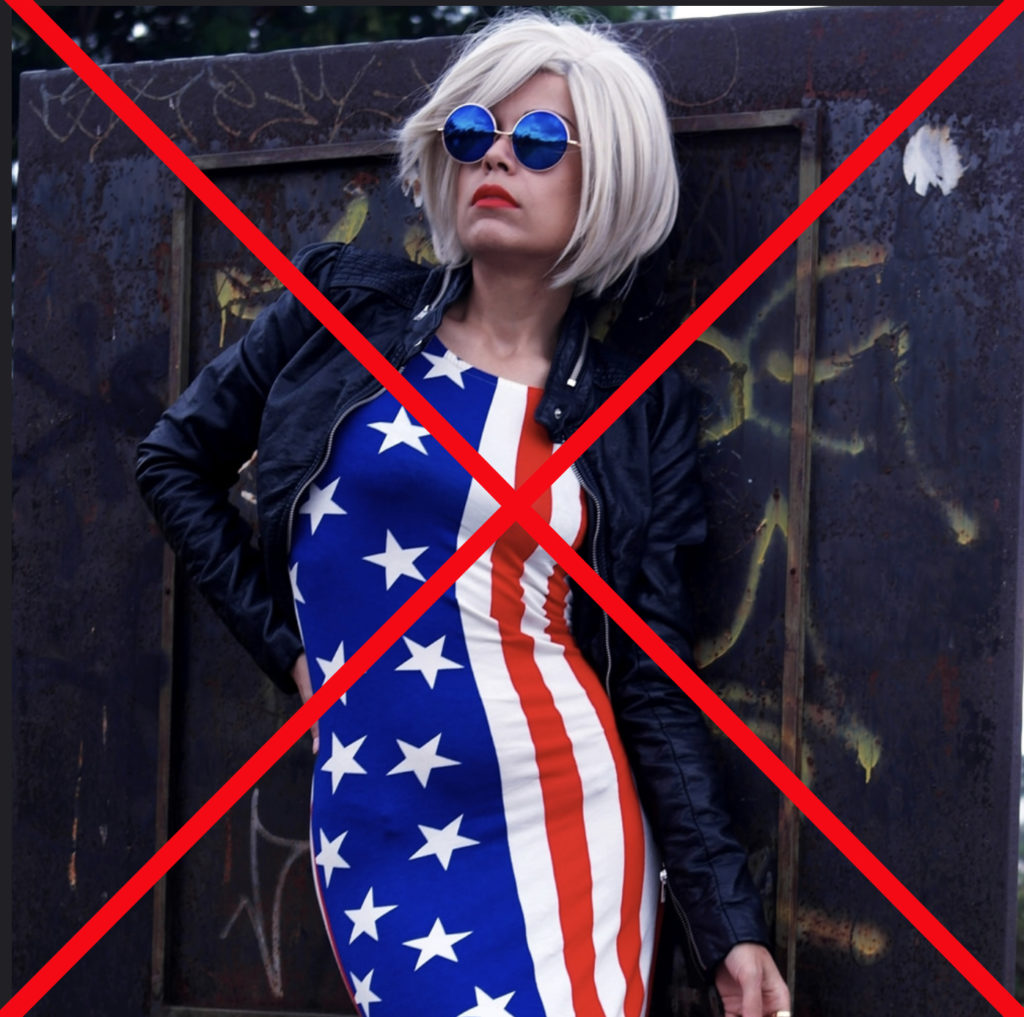 Using the flag as a costume is forbidden, but there are ways you can use patriotic style to show respect and represent members of military or other patriotic organizations to remember those who fought for our country.
The flag should never be dragged on the floor.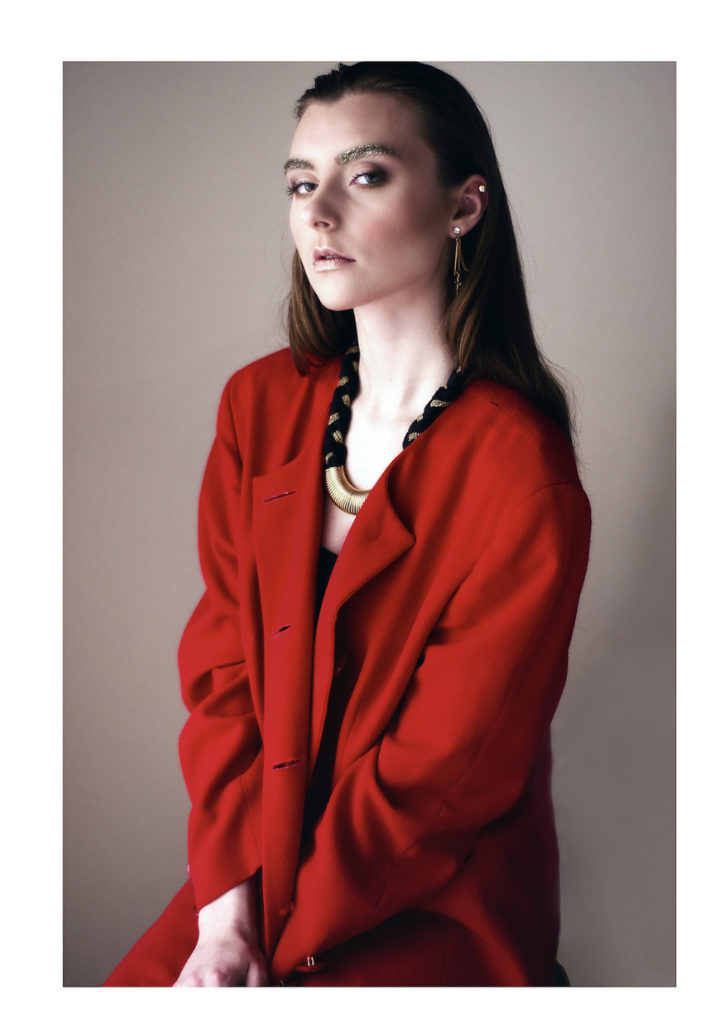 We might like to wear draped flag designs on skirts or flared-out dresses, but nothing shows power better than a suit. Instead of dragging the flag on floor, you can hold up your fist in a stand-out, tailored piece.
It gets tricky with what not to wear for 4th of July fashion, but paying respect to history and the flag will have you looking flaming hot and ready for fireworks. Happy Independence Day!
Text by Elizabeth Collie, BA Fashion Journalism