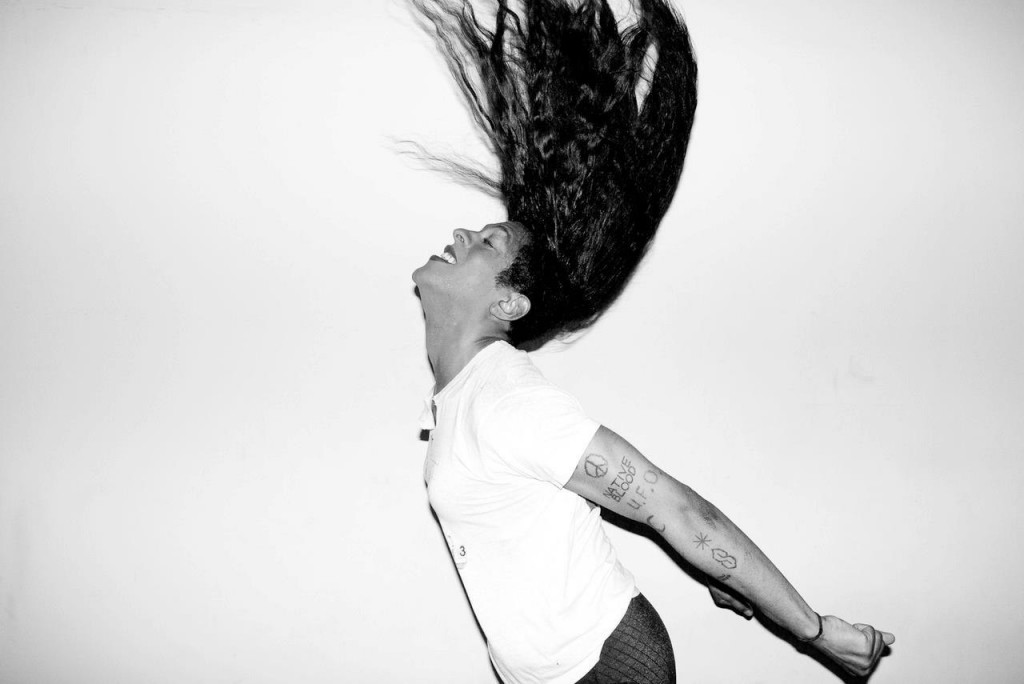 As a millennial consumer of fresh, "new" music, I find it all too easy to get lost in the shuffle of the Lady Gaga  shock-value types, where more is more is more but depth is lacking. In an age where "in" is out and "out" is in, constant reinvention and individualized creativity are placed at a premium, especially where music and fashion intersect.  Desensitized by one fringe-element-turned-mega-pop star reappropriation after another, my art school soul yearned for something more. So when I was invited to see cross-dressing rapper/poet Mykki Blancoperform at San Francisco's Elbo Room, I had obvious misgivings.
Was this just another marketing gimmick?  Would it be a glitter-drenched parade of meat gowns and twerking teddy bears? A little investigation squashed my concerns, and after watching the YouTube video for her hit song, Wavvy, I was converted. In less than two minutes she had successfully switched from looking every inch the rapper— complete with sneakers and a raiders baseball cap— to looking like a gorgeous siren, complete with a chestnut wig, full makeup and heels. What astonished me was Blanco's ability to carve out a niche in a genre of music that is historically unaccepting of counter-normative garb and sexuality. It's worth noting that Blanco refuses to be titled as a "gay rapper," lest that become shtick.
Twenty five year old Michael David Quattlebaum, who goes by the stage name of Mykki Blanco, possess an independent, can-do spirit that only serves his multifaceted career scheme. At sixteen, the dual San Mateo, California and North Carolina native swiped $100 from his mother's wallet and ran away to New York City, where he began dressing in drag and making the club rounds. It was in New York that he began to fully explore his sexuality as a young gay man, eventually segueing into a female gender identity switch. The Mykki Blanco persona took shape in 2010 when he was shopping galleries and giving readings from his collection of poetry entitled, "From the Silence of Duchamp to the Noise of Boys," doing so while impersonating a female voice. The poetry would be the groundwork to Blanco's album,  "Cosmic Angel: The Illuminati Prince/ss."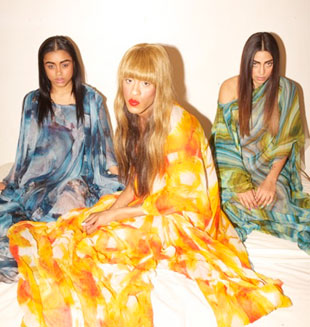 Standing in line waiting for the doors to open to Blanco's March 22nd concert, I was overcome with a strange sense of displacement. My previous concert-going experiences had led me to depend on fans showing up at shows outfitted in a homogenized and regurgitated representation of the featured artist's stage uniform. That, apparently, was not the case here; in line were college girls in platform boots and enormous fur coats, men wearing basketball shorts and hoodies, head-to-toe designer-clad dandies wearing glitter eye makeup and guys with dreads and Timberlands. It seemed as though Blanco's refusal to be pigeon-holed into any one cultural stereotype had laid the groundwork for a fan base defined by its celebration of fashion diversity.
Inside, the room was small and packed but the energy was positive and potent. Standing in line for the bathroom, I noticed a tall, willowy woman with honey blond hair making her way through the crowd, drink in hand. This was Mykki Blanco, all smiles, chatting it up with a star-struck fan behind me. Blanco was outfitted in black, heeled ankle boots and a floral-print chiffon sundress, the picture of understated femininity juxtaposed with her take-no-prisoners attitude. It was too loud to hear what Blanco was saying, but she seemed at ease, jumping from person to person with the enthusiasm of a fellow fan.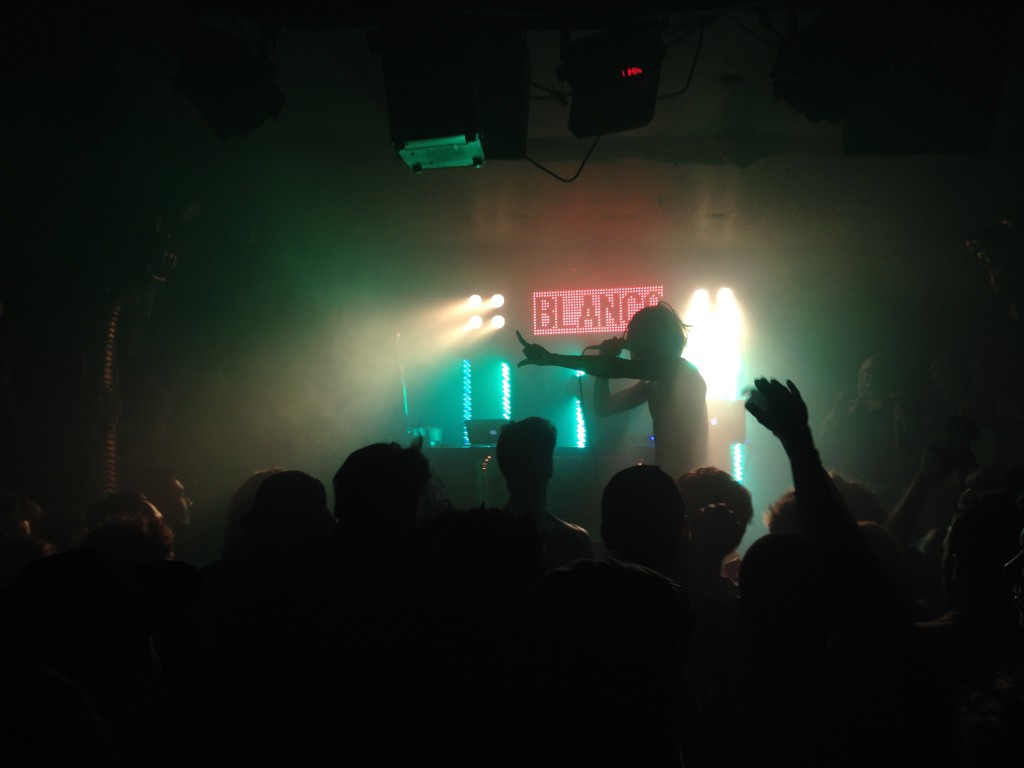 Blanco finally took to the stage and launched into free form verse, injected with wickedly sarcastic comments like "I am the prettiest b**** on Instagram!" The performance was full of infectious anthems that ran the gamut between spoken word and street slang rhymes, not totally unlike the style of Odd Future member Tyler the Creator.
Nearing the end of the performance, Blanco jumped off stage into the crowd and started to mosh, throwing herself into the collective style-stew that was her fan base. I concluded that the performance typified an inherent cultural renaissance that showed no signs of slowing. If Mykki Blanco could repave the underground above the mainstream and crack the walls of commercial mediocrity that has historicall defined major pop culture, then we would be in for one heck of a house party.
Written by Alex Suarez