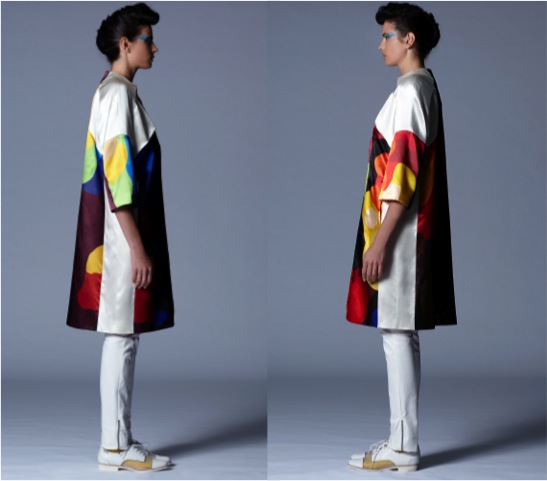 Academy of Art University MFA Fashion Design alumna, Jie Jessie Liu, filled us in on her Spring '15 Collection and her goals for her label Simple Pair. She plans to present her collection at the New York Coterie show this September. This show will give her the chance to meet with some of the worlds top department store buyers—her sights are set high on Barneys New York, Bergdorf Goodman, Neiman Marcus and Saks Fifth Avenue. Jessie balances her passion for designing and being a mother to her nineteenth month old son. For Jessie, being a new mother doesn't mean settling down, rather her son brings more joy to her life and motivates her to keep creating.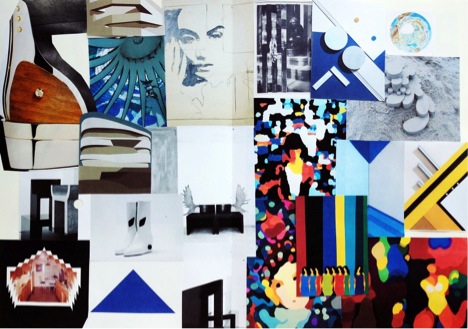 What does the brand name 'Simple Pair' mean to you?
In the early days of the company, my partner and I founded this studio with a simple philosophy: to enable all women to freely express their ideals of beauty.  We wanted to manifest the various forms of beauty using simple yet tasteful cuts, patterns, and prints throughout our collections.
What does a regular workday look like for you?
I work out of our  humble 400 square-foot studio in bustling downtown San Francisco. Besides working on designs and patterns, I often spend hours coordinating with various supplier or venders.  No matter how busy or tired I get, I still try to browse magazines and online resources for new inspirations and ideas. I also keep up with apparel industry news, fashion shows, and new sources for fabrics and manufactures.
What inspired your Spring '15 Collection?
Our design philosophy is to infuse the abstract artworks into wearable designs.
For this collection, I collaborated with a Chinese artist whose name is GuoFeng. We used his artworks as our inspiration; we especially loved the vibrant colors of his works. His art is defined by its abstract nature, featuring the use of mosaic images with pixilated strokes. We took parts from his artworks and reconstructed them into new motifs for our collection.
Because the emphasis of this collection is on prints, we invested a lot of time and energy into organizing, transforming, and designing the prints.  Since we were printing on silk there were a number of technical hurdles.  Not every vendor could do it because we had so many colors on each print and we have a very high standard of consistency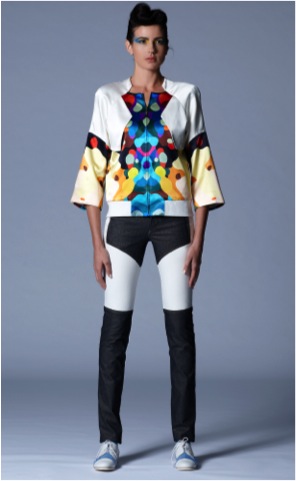 What was your design process?
We first created a mood board, the color story, and sketches.  We then sourced the appropriate fabrics, made patterns, and produced our initial samples.  The first sample collection was then altered after model fittings.
Who does your brand appeal to?
A woman with unique tastes, who is curious about the world, and lives a sophisticated lifestyle.  She is not afraid to go for what she wants. She may be a company executive or a vegan chef.  She desires freedom and independence and does not judge nor want to be judged.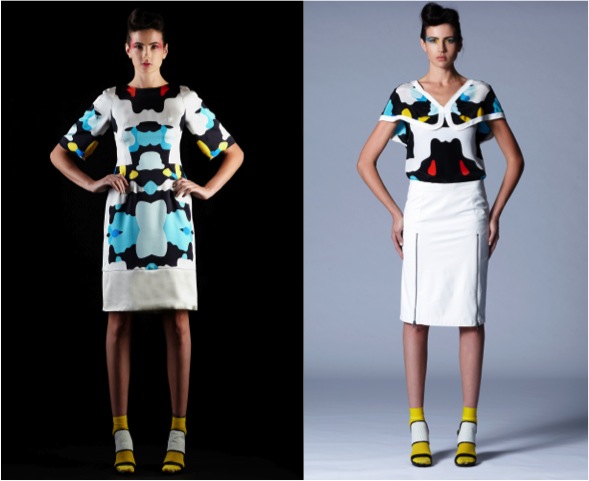 What are your goals for your company?
My immediate goals are to expand my company with the help of potential investors and get in touch with various potential buyers.  For the long run, I would like to make my line an internationally recognized label synonymous with elegance and acceptance.
Most designers are clustered in New York or Southern California.  San Francisco is one of the top cities in the US—I love the culture and the weather here.  I often wonder why San Francisco isn't as fashion-forward of city as New York. I wish I could bring more job opportunities for the people here in fashion industry, and I would like to take on a leadership role to help transform the city into a fashion capital. I know it's a long shot, but I am willing to try it.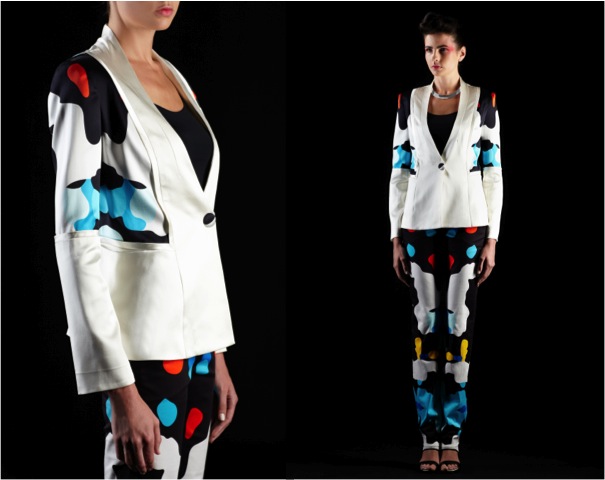 You helped run your families electrical business, does your experience in the electrical power industry play a role in your design methods?
My background in the electrical power industry and former stint as an accountant definitely helped me in my current company.  Most young fashion graduates probably won't know how to operate a company, nor about setting up its infrastructure.  I was fortunate enough to have previously acquired the skills to negotiate, delegate, and communicate effectively.
What advice can you give to aspiring fashion designers?
Don't ever let anyone tell you that you can't do something. You can and you will, as long as you persevere. The job market for fashion designers is tough, but keep trying and you will succeed. Don't do five internships simply because people tell you that's what it takes. Be judicious with your choices.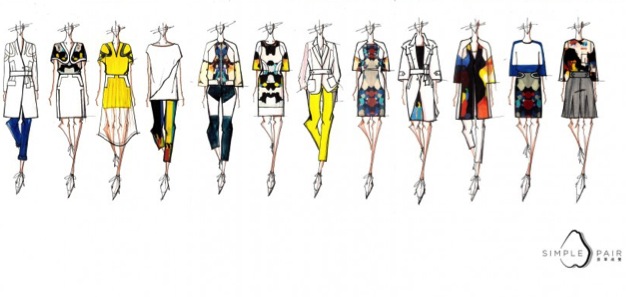 Written by Ashley Castanos