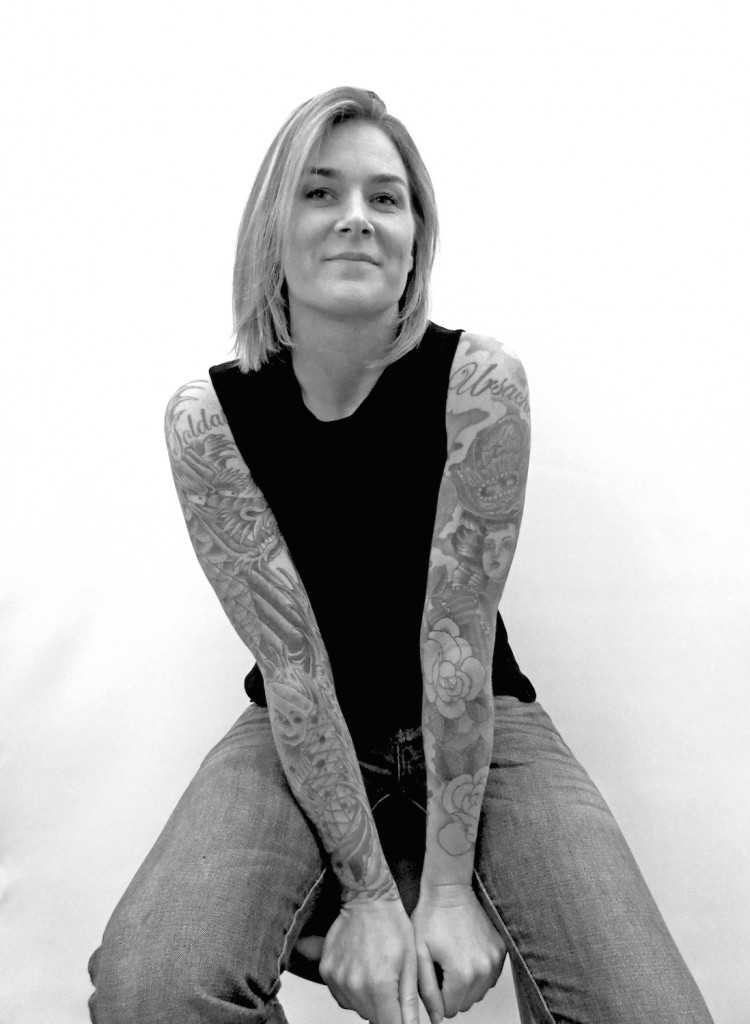 North of San Francisco lays the beautiful coastal town of Mendocino, California. This is where BFA Fashion Design major Linka Rowland grew up, graduating from Mendocino High School in 2000. Since then, Rowland has lent her time as a special events coordinator and venue designer for various local Mendocino events. In addition to receiving her fashion education from the Academy of Art University, in 2013 Rowland also attended private pattern-making and construction classes with Academy of Art University instructor and San Francisco based luxury designer, Julia Panciroli.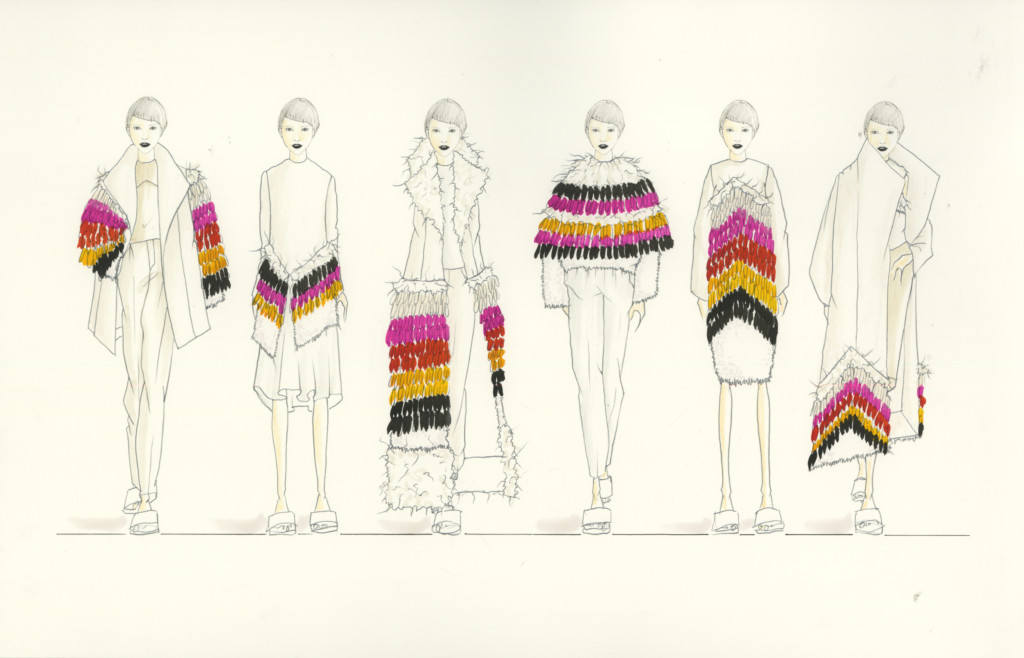 Lineup by Linka Rowland.
Currently working on her collection for the graduation fashion show next month, Linka Rowland's wool, leather, neoprene, rabbit, Tibetan lamb and kid lamb fur garments are nothing short of lush. Her garments are embellished with "thousands" of white, pink, orange, yellow and black rabbit foot key chains. Inspired by the oversized silhouette and a new interpretation of fringe, Rowland's girl is no wallflower.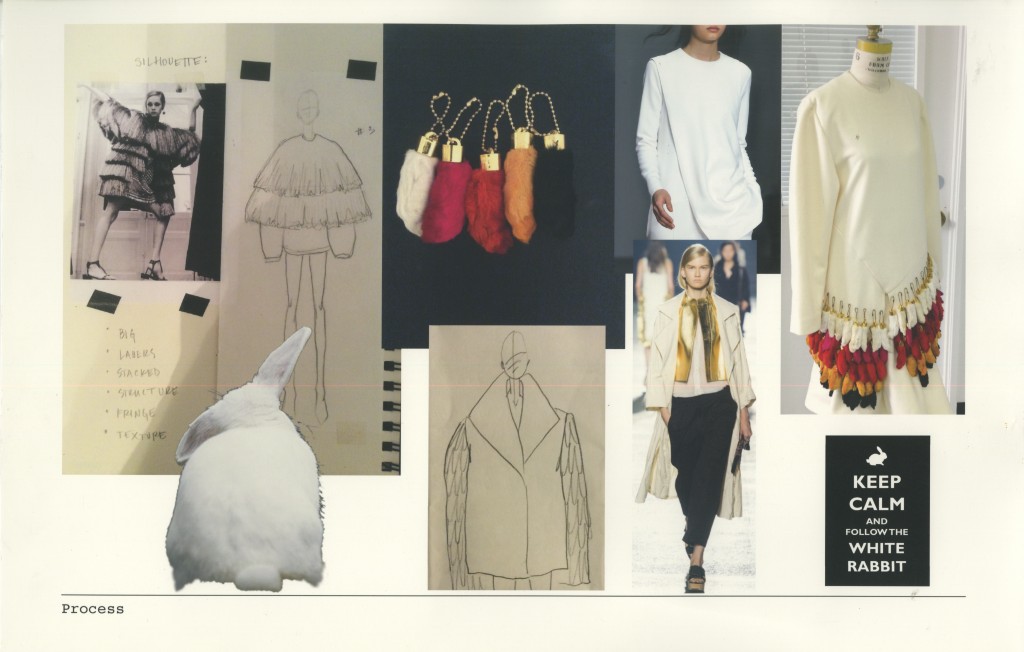 What is the best advice you have ever received?
Linka Rowland: Trust the process.
What is your favorite memory of being in the School of Fashion?
LR: Illustration classes with Dale Dombrowski, it's where I remember first really connecting to my time here.
What is your greatest style regret?
LR: Not finding fashion sooner. I never grew up wanting to pursue fashion. I had no idea this is where I would end up. But I'm really happy. Fashion does something for my soul that nothing else does. I just think of all the years I spent not thinking about style and I regret the time lost.
By: Malcolm Thomas