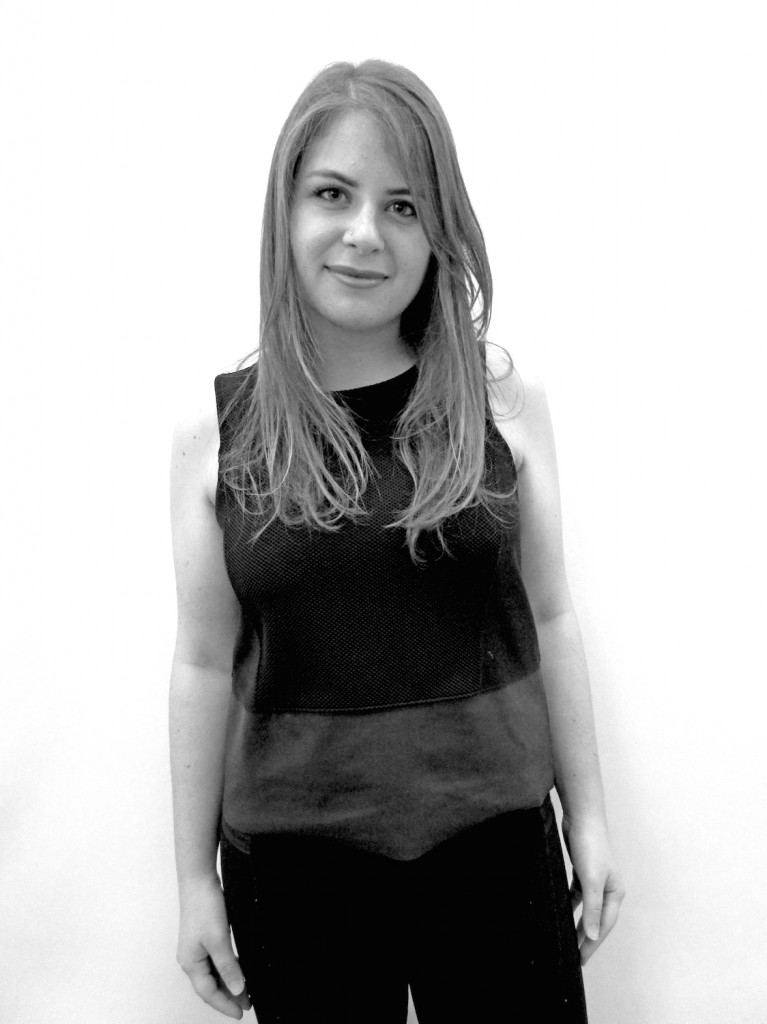 Gaia Giladi, BFA Fashion Design, was born in Los Angeles, California, and grew up in Irvine, California. In 2014 Giladi interned with Sausalito-based brand Gr. Dano, where she worked directly with the designer Jill Giordano, 2004 BFA Fashion Design alumna. Giladi also assisted Academy of Art University MFA alumni Arijana Kajdić and Jaci Hodges in pattern making, garment construction, and beading for their Fall 2014 New York Fashion Week collections.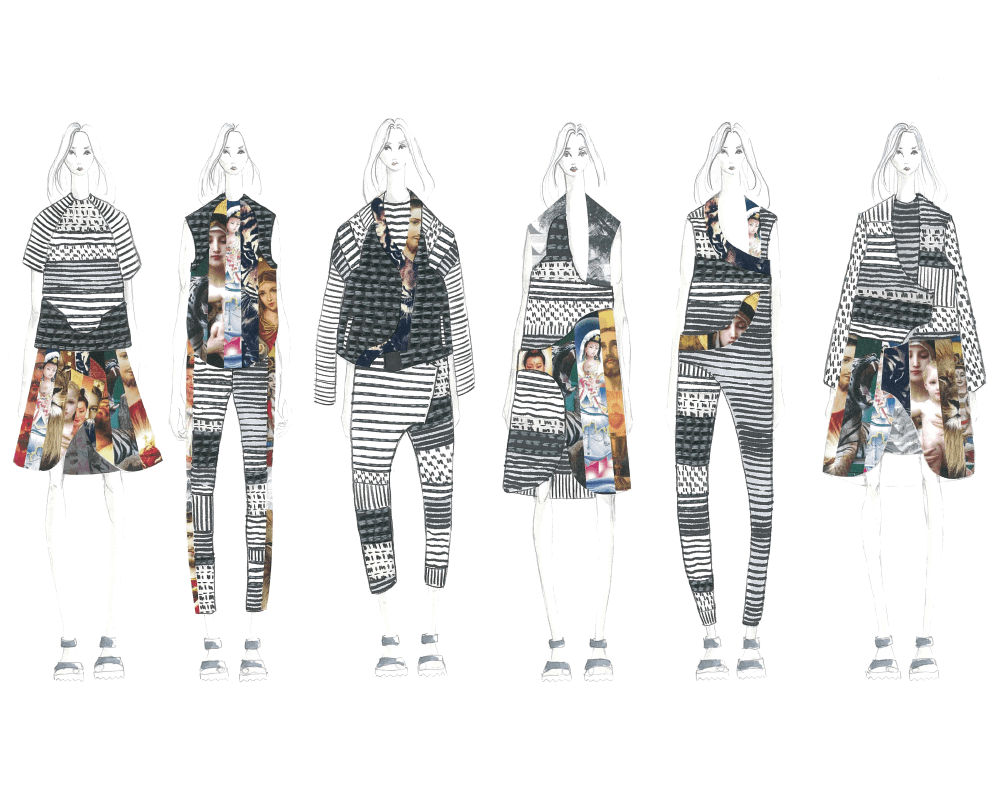 For her senior collection, Giladi used cotton, polyester, rayon, and plastic fabrics. Skate parks were the inspiration for her collection, which features "shapes and dimensions [that are evocative of] the ramps and half pipes that are found in skate parks." Giladi also used 3D lenticular printed materials as a means to capture movement and a selection of different images within her pieces. Giladi paired the visually stunning lenticular materials with a new textile she created by seaming together a variety of black and white stripe fabrics to create her own striped fabric.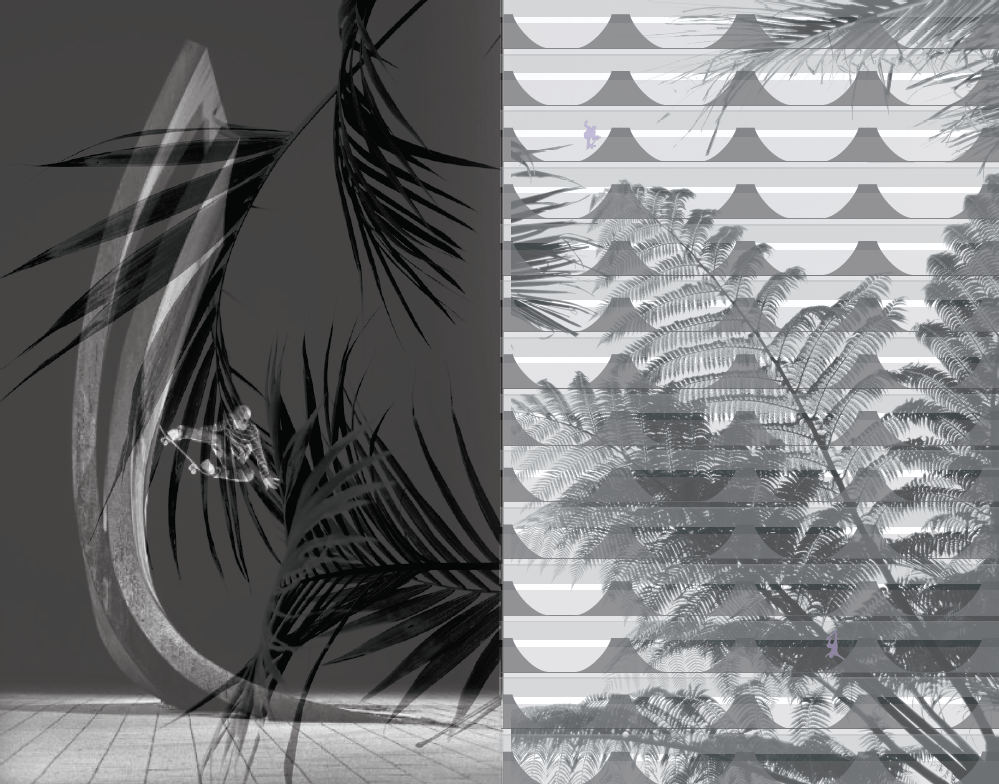 What is the best advice you have ever received?
Gaia Giladi: If you don't like it, try it. You might like it.
What advice would you give students who want to do collection?
GG: Be open minded to change and try all suggestions given to you by your instructors. Experimenting will be worth the extra time, because you never know what will come of it.
Ignoring the cost, what item of clothing / bag / designer would you buy right now?
GG: These amazing Acne sandals I just saw on Pinterest!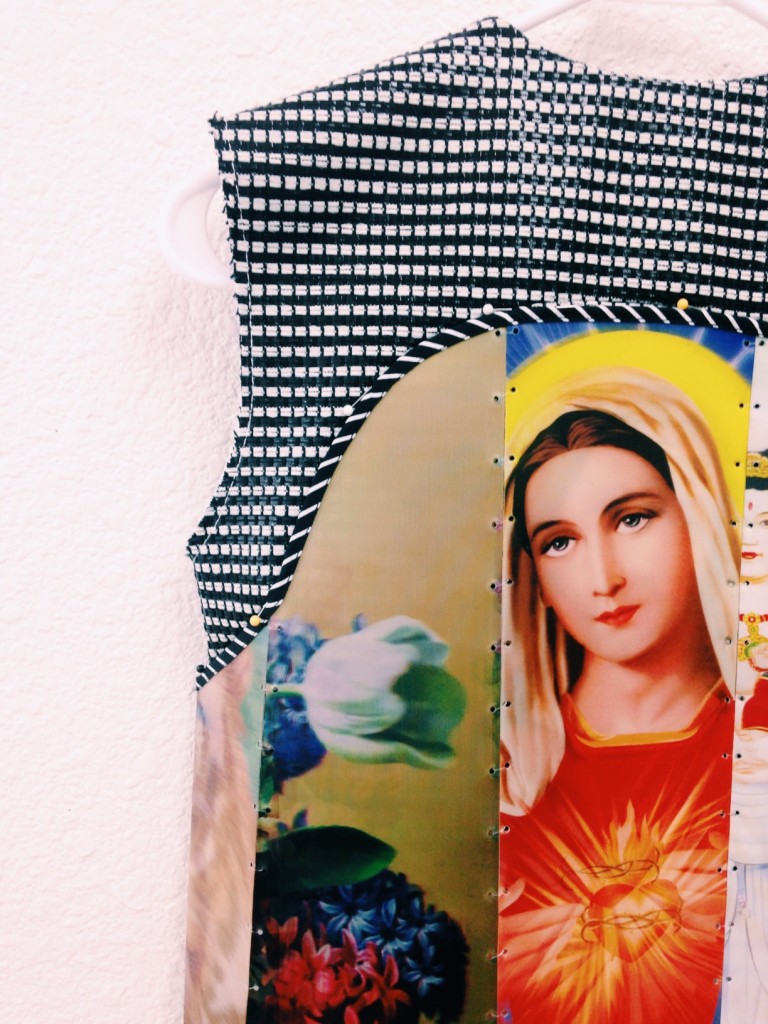 By: Ashlin Randolph