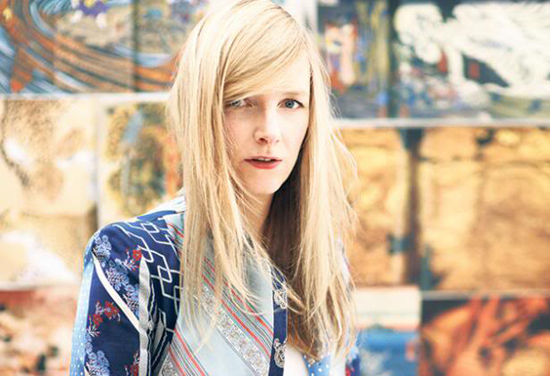 Photo Courtesy of David Burton/Associated Press.
School of Fashion guest of honor Sarah Burton was raised and attended school in Manchester, England. She completed foundation courses at Manchester Polytechnic before moving to London to study fashion at Central St. Martin's College of Art and Design. While at St. Martin's, she completed a year-long internship with Alexander McQueen.
After graduating from St. Martin's in 1997, she returned to McQueen and was subsequently appointed the head of women's wear in 2000. She worked side by side with McQueen for over 10 years, a valuable learning experience for the young designer. "Everything I know I learnt here. If you didn't know how to do something, Lee made you take on the challenge and would teach you how, or leave you to figure out how to do it yourself," she remembers. McQueen trusted her implicitly, even calling her "his secret weapon."
Follow the jump to read more!
She was appointed creative director of Alexander McQueen in May 2010, showing her first collection for the house the following September. Burton has maintained the "strict elegance and dark beauty," that McQueen imprinted in the house's DNA, while simultaneously adding a lighter, more feminine sensibility. Her vast depth of knowledge and expert level of craftsmanship is apparent in each of the three collections that she has created under the McQueen label. She has dressed some of the world's most beautiful women, including First Lady of the United States Michelle Obama, Cate Blanchett, and Gwyneth Paltrow, among others. And there is of course the Royal Wedding dress that she designed for Catherine Middleton, Duchess of Cambridge, for her wedding to Prince William – a dress that solidified Burton's place in fashion history. Her remarkable work has earned her several awards, including Designer of the Year at the 2011 British Fashion Awards. And we have no doubt that there are many more awards to come, as she continues to lead the future of fashion.
Source: Vogue UK,  Interview Magazine
For more on the 2012 Graduation Fashion Show and events, click here.