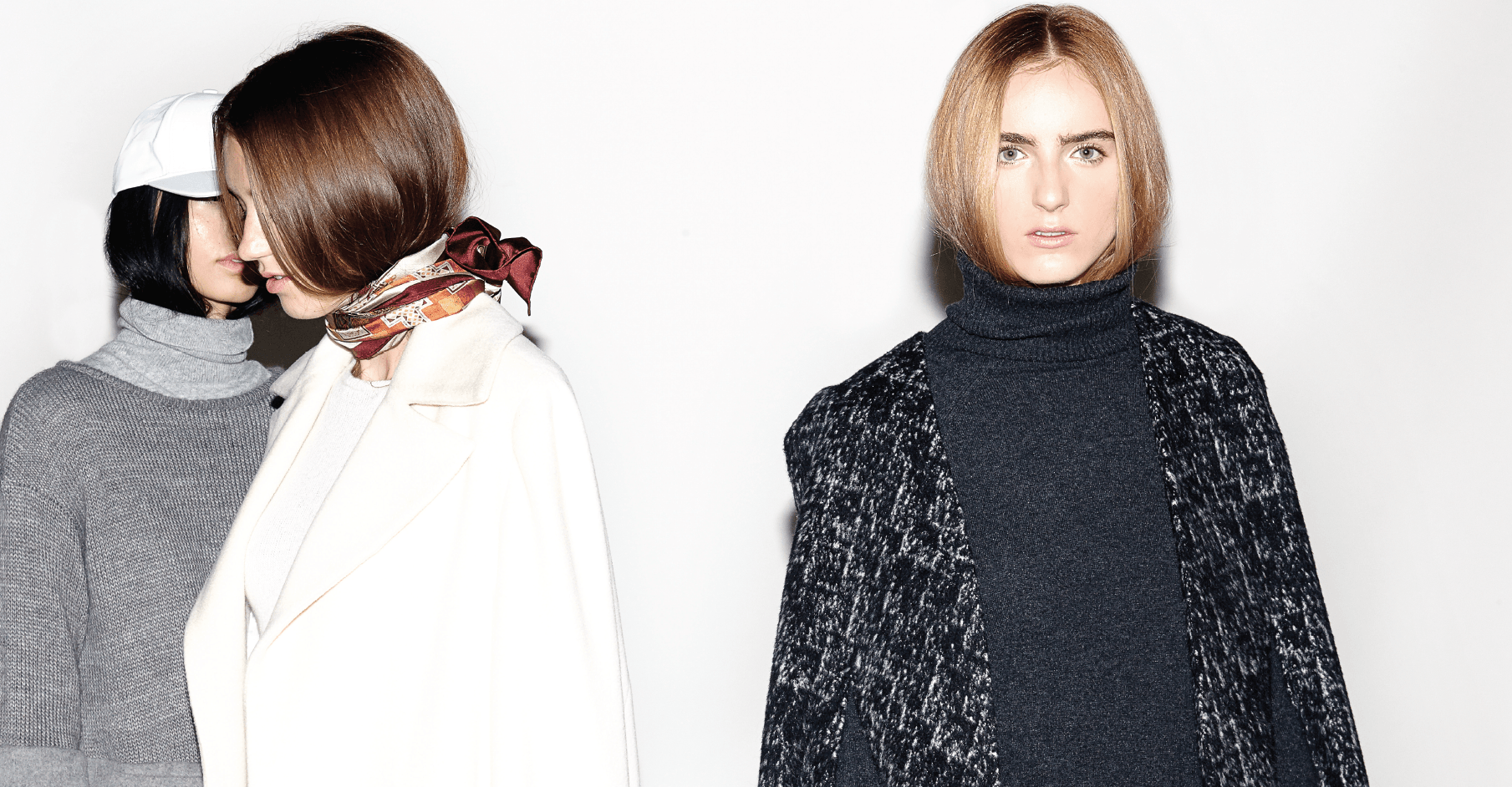 At the half-way stage of the Master of Fine Arts degree, candidates present their midpoint review. They show the work completed over the duration of their studio courses and propose what they plan to do for their senior thesis project. For designers in the School of Fashion with their sights set on showing at the School of Fashion's show during Mercedes-Benz Fashion Week, this means presenting their pre-collection.
When MFA Fashion Design students, Wei Bai and Jianxia Ji, decided to collaborate on their pre-collection project, they challenged themselves to produce and present a retail-ready collection of 45 looks and used the opportunity to launch their brand, EMIT.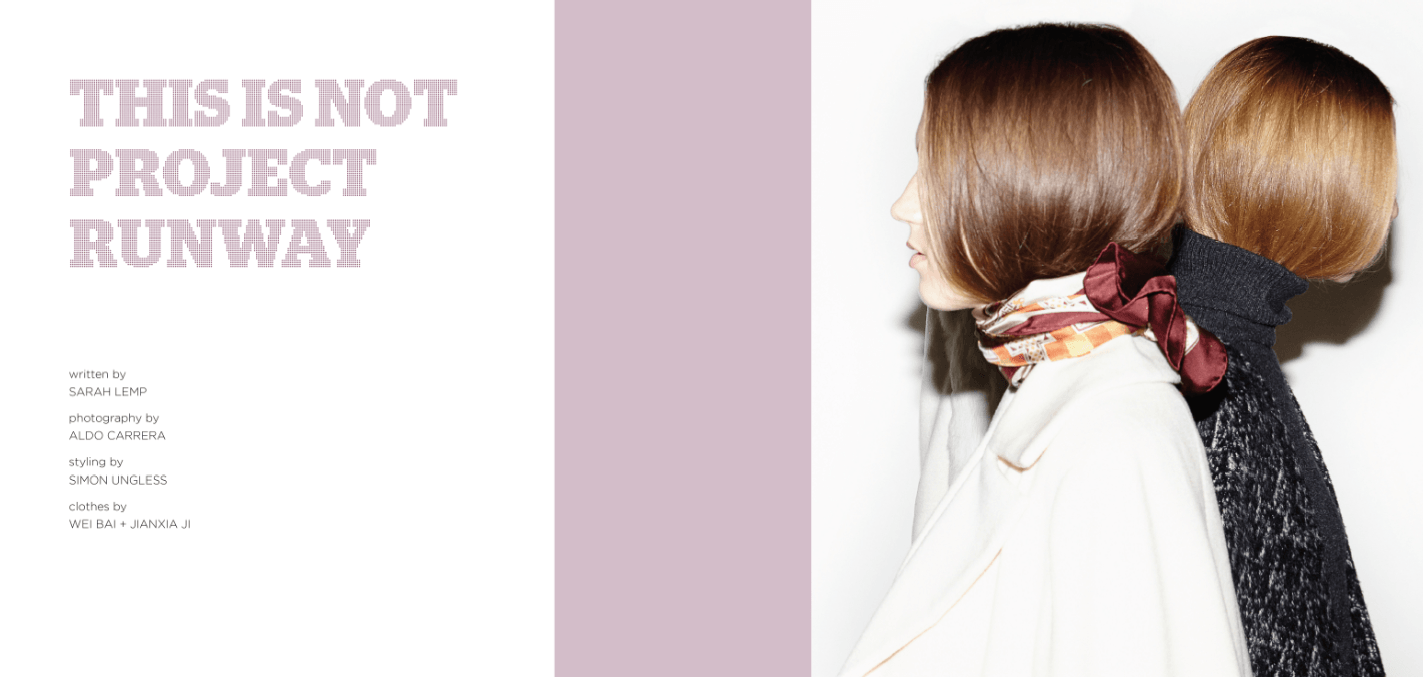 Their talent did not go unnoticed by the midpoint review panel and in the fall of 2013, Wei and Jianxia were asked to present their EMIT Fall/Winter 2013/14 Collection in a combined runway show and photo-shoot. The EMIT presentation exemplified the university's collaborative spirit. Not only did the two designers have the opportunity to work together on the collection, but the student-run fashion club, Beyond the Front Row (BtFR), worked together on a producing the launch event. As a BtFR board member, I had the opportunity to work closely with these two inspiring designers on casting, booking and fitting the models, designing the runway, the lighting and music as well as managing the backstage production at the event.
We sat down and spoke with the designers about their experience launching a line and the process of pre-collection.
To read the full story and interview from 180 magazine and see all of the photos, download the free iPad app here.
Story by Sara Lemp
Photography by Aldo Carrera
Styling by Simon Ungless
Clothes by Wei Bai and Jianxia Ji