The School of Fashion is happy to announce that the seventh issue of 180 Magazine is now available on iPad*!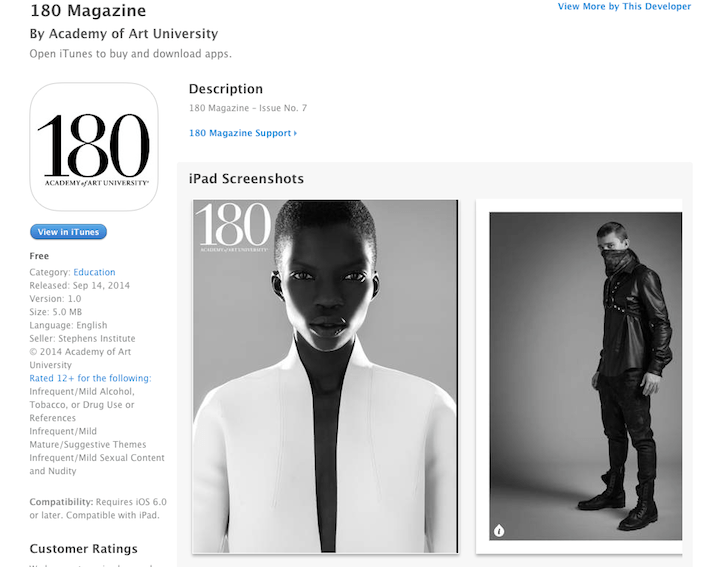 The 180 magazine free app is currently available in the Apple iTunes app store here.
180 magazine is  produced by and for Academy of Art University students. This issue was launched at the School of Fashion Spring 2015 show during Mercedes-Benz Fashion Week in September. 180 has consistently been read and raved about by the fashion industry, including style editors from The New York Times and The Washington Post. Inside 180 magazine you will find fashion, art, photography and culture on a local and international level. The fashion editorials are produced by Fashion Styling students and shot by Photography students using collections from graduates and current students. The stories are also written by alumni and Fashion Journalism students.
Enjoy!
*Please note this app is not yet available on mobile phones.