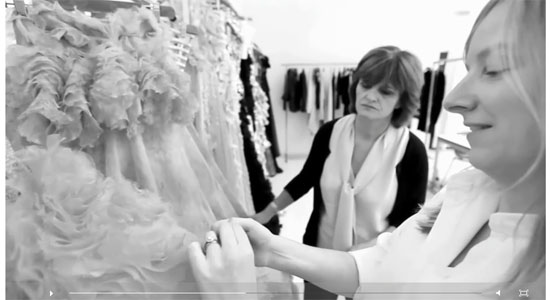 Cathy Horyn intervewing Alexander McQueen Creative Director Sarah Burton. Photo Courtesy of Nowness.
Welcome back – we hope you are all looking forward to the Spring semester! As you begin your new classes and embark on exciting adventures, we want to remind you to let us know about all of the amazing things that you're working on! If you have a class project that you're really proud of, or something you're working on outside of school, email us for a chance to be featured!
Additionally, we want to encourage all of our students to write for Fashion School Daily! Think of it as a platform to hone your skills and write about the exciting worlds of fashion, pop culture, San Francisco, New York, and beyond! If you dream of being the next Cathy Horyn, Suzy Menkes, or Hamish Bowles – this is your first step.
Please send any and all pitches to fashionschooldaily@gmail.com. Or, if you just want to send us your stories – and pictures – for consideration, you can do that too!
Looking forward to your submissions and good luck in the Spring Semester!
You can also keep up with the School of Fashion on Facebook and Twitter (@aaufashion).