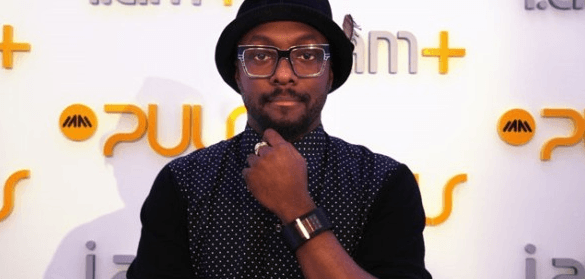 will.i.am, the Hip-Hop artist perhaps most well-known for being a member of the successful group the Black Eyed Peas, has found himself a new band. This time around his band isn't booking Superbowl halftime shows or launching successful solo careers, but it does have the power to change how fashion and technology intertwine. His newest band- in the literal sense- is a piece of wearable technology called I.amPULS. Worn on your wrist like a cuff, the I.amPULS can receive and dial calls by operating independently of any smartphones. The launch of this new innovation took place right here in San Francisco at Dreamforce 2014.
DreamForce is four days of fun featuring sessions designed for people with various careers including those in sales, development, media, non-profits, retail, government and much more. There was something for everyone this year, including appearances by Hilary Clinton and Mark Benioff with a Bruno Mars Concert that took over Civic Center. Dreamforce ran from October 13th through the 16th, with will.i.am giving the keynote speech on October 15th.

The Moscone Center played host to many of the Dreamforce events this year, including will.i.am's speech and launch. The escalators carried a constant stream of people going up and down attending various events and seating for his event was filled to capacity. It seemed like everyone was there to see this exciting new gadget. The circular stage was set up in the center of the room with the audience seated all around it with large screens aimed in every direction so every person in attendance was able to see. The speech began with a surprise appearance by Yoshiki, one of the most famous musicians in all of Japan. The accomplished pianist, who is gaining a following stateside, got the crowd amped up for the main event. Dreamforce CEO, Marc Benioff, then introduced will.i.am and the presentation began.
will.i.am's unveiling of his new innovation celebrated collaboration, with the musician bringing up many of the people that have helped him launch his pet project. He talked about his journey, and how his life began in a neighborhood that was known mostly for gangs and drugs. Will recalls his favorite book as a child, "The Little Engine That Could," and used that as his mantra to keep him on the path towards success. With an established music career already under his belt, will.i.am wanted to give back to the community and he has done so by using his love of technology. He had the idea, all he needed was the support. Although it was a struggle for him to be taken seriously in the world of technology, he never gave up and found a believer in Salesforce.com CEO Mark Benioff. After he found that, there was no stopping him.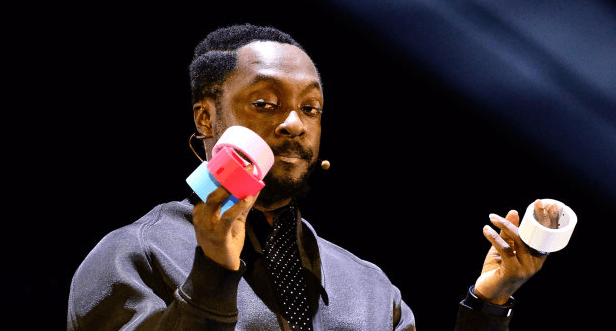 "i.amPULS represents digital freedom, individuality, intelligence and the intersection where fashion and technical innovation meet," said will.i.am.  "I'm honored to share my vision for the PULS with this global audience."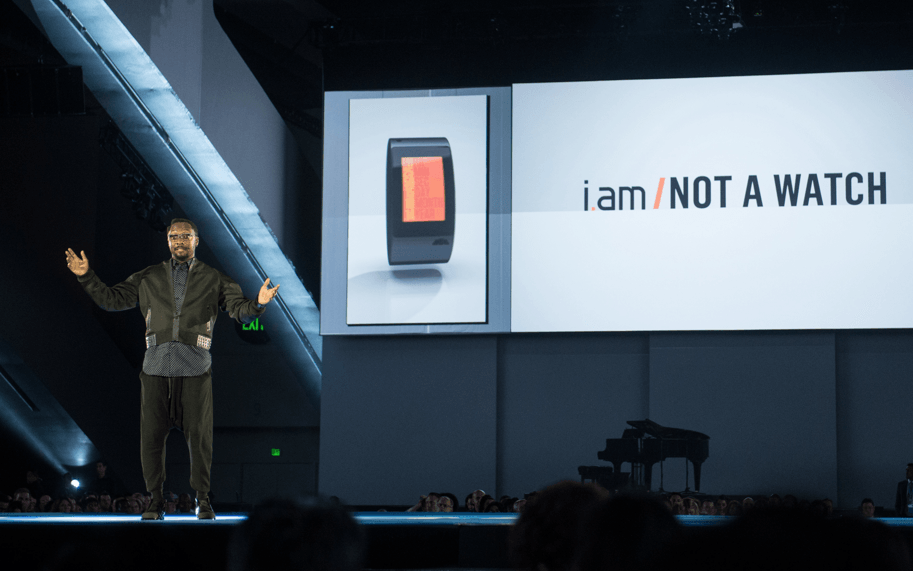 Throughout the presentation, he brought up all of his partners, showed videos, had a runway show and a fitness demonstration to show all of the capabilities of the band. The band, which Will wants to make clear "Is not a watch," looks like a cuff that has a screen in the center of it. Along with placing and receiving calls, the I.amPULS can play music, track your workout reps, text, serve as a calculator, address book, camera and is also voice controlled by Will's version of Siri which is named "Aneeda," as in "I need to… make a phone call, look up directions, etc." The I.amPuls has all the components of a smartphone, but conveniently and fashionably located on your wrist.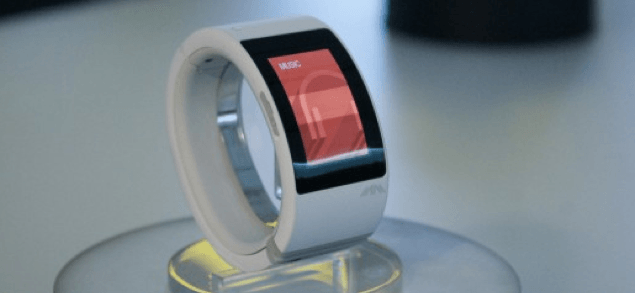 What does will.i.am have to say to those that says "It's too big… I'll never wear it"? He compared it to an Hermes Cuff, which is the same size as his design, and put those comments to rest. The I.amPULS also comes in a variety of colors including pink, blue, white, black and red. For those who need a little more bling, there's a gold version and a diamond encrusted one. Fashion and technology have not always gone hand in hand, but the I.amPULS has caught the eye of some very notable figures in the fashion world.
Andre Leon Talley, former editor at large for Vogue, took the stage with will.i.am and called the musician and philanthropist a "Custodian of Fashion." Talley told the audience that with people like will.i.am, there is a chance that fashion sensibility can have a place in wearable technology. He cleverly deemed the I.amPULS as an example of "fashionology," and praised the clean and elegant lines of the design. What followed was a fashion show that fused fashion and function. The show had men and women wearing stylish hoodies and backpacks that serve a purpose for the pulse. The jacket can actually provide two days of power for the I.amPULS by connecting the sleeves with the cuff. The backpack, which looks straight off the runway, actually holds speakers which makes it even more desirable. The fashion show is an idea for a new line that Will would call "Pow-Wear," in which cutting edge fashion and technological needs intersect.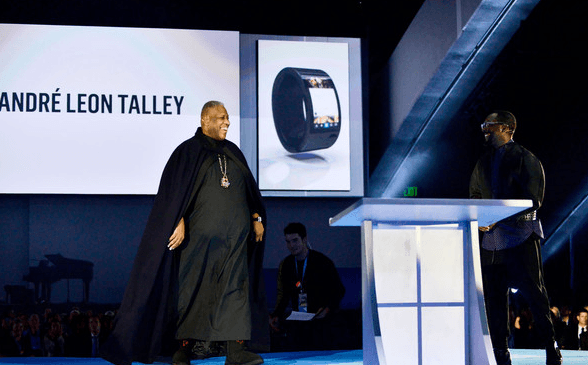 The unveiling of I.amPULS was inspiring and engaging. The seven time Grammy Award Winner even brought up a girl from his childhood neighborhood who created an app for the device. She took the stage and talked about will.i.am helping her to see her potential and how he has been their neighborhoods version of superman by encouraging them by his example and providing them with options for a safer and more successful lifestyle.  At the end of the speech, he brought up all the people on his team and made personal statements about each of them and how they have all helped make his dream into a reality.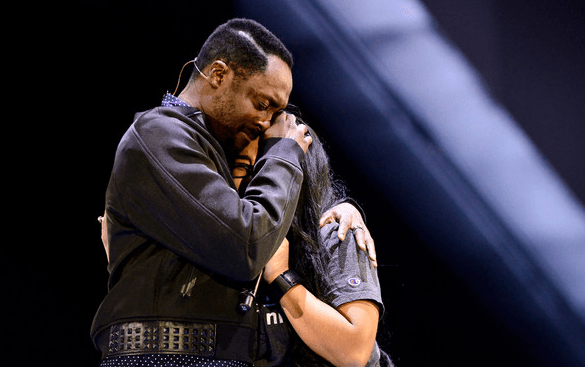 The term "geek chic" has never been more appropriately used than when describing the I.amPULS. The musician,who is also a shareholder with Dr. Dre's Beats headphones, knows what looks cool and what people need from their technology in order to feel cool. His keynote speech, which took place in a part of the country known more for technology than fashion, is sure to inspire more fashionable trends in technology.
Listening to will.i.am's inspiring story, it's hard not to believe that all the potential in the world is right there at your fingertips. By wearing the I.amPULS on your wrist, it actually can be.
By Tess Collins