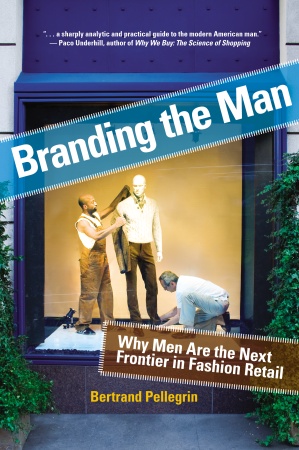 Bertrand Pellegrin and Branding the Man
Thursday, November 12th
7:00pm-8:00pm, 79 Auditorium
MFA Fashion Merchandising alumnus and author, Bertrand Pellegrin, will discuss his newly published book, Branding the Man, with columnist Aaron Britt from the San Francisco Chronicle. The discussion will also include a Q&A.
"Beyond the Front Row" initial meeting for the re-launch of the Fashion Club
Thursday, November 12th
3:00pm, 180 New Montgomery, Room 151
Open Workshop / Hand Knitting with Lori Goldman.
Saturday, November 14th
12:30-3:20pm, New Montgomery, Room 140B
Style Wars
Saturday, November 21st
10:00pm, Mezzanine, 444 Jessie Street @ Mint
Simon Ungless is a guest judge for the U.S. Style Battle Championships 2009.
Visit the official site to watch past battles, enter to battle in '09, or get your tickets ($15) www.houseofdiehl.com/stylewars/
Holiday windows at 79
Sunday, November 22nd – 25th
Boris James Davison and Visual Merchandising students install festive holiday windows.
VIP opening night for the 52nd Annual San Francisco International Auto Show
Wednesday, November 25th,
By invitation only
Exhibition of classic cars from the University's Car Museum with an informal fashion show of 1930s-inspired gowns created by third semester MFA Fashion Design students in Rob Curry's 3D Design class.
Thanksgiving Holidays
November 26th – 27th