In the latest issue of One Eighty, journalism student, Kalla Vieaux penned the article "The Cult of Walter" which features a band of merry men who adore the designer (who is 1/6th of the Antwerp Six) – one of them being merchandising student Jefery Jones.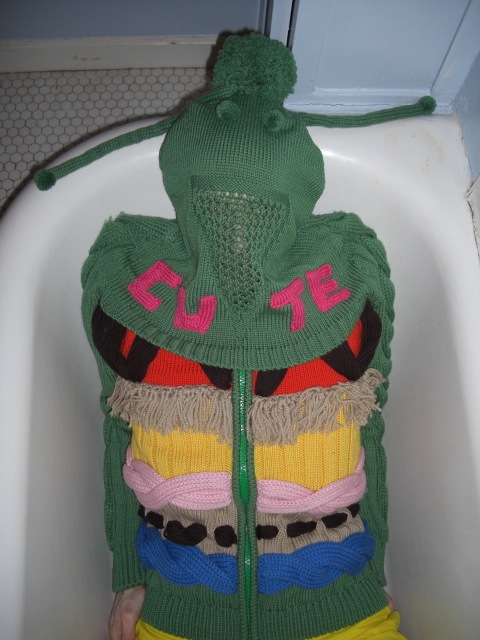 Now when I say that Jefery adores Walter, I am serious. Very serious. If Walter was a religion, Jefery would probably be the pope. He has 50 pieces from Walter's past collections and he tries to wear at least one piece a day.
"Wearing Walter makes me feel like a magic symbol-wielding shaman," Jefery told Kalla. "I feel expressive and just plain happy."
Unfortunately we weren't able to fit any pictures of Jefery's Walter wardrobe homage in the mag, but thanks to the Internet, we can fit all of them on our blog!
Follow the jump to view a slideshow of all of Jefery's Walter looks.