Erin Leeper, the dutiful blogger who scribes the weekly "The Model Life of Erin" post is in the running to be on the cover of Iconography Magazine.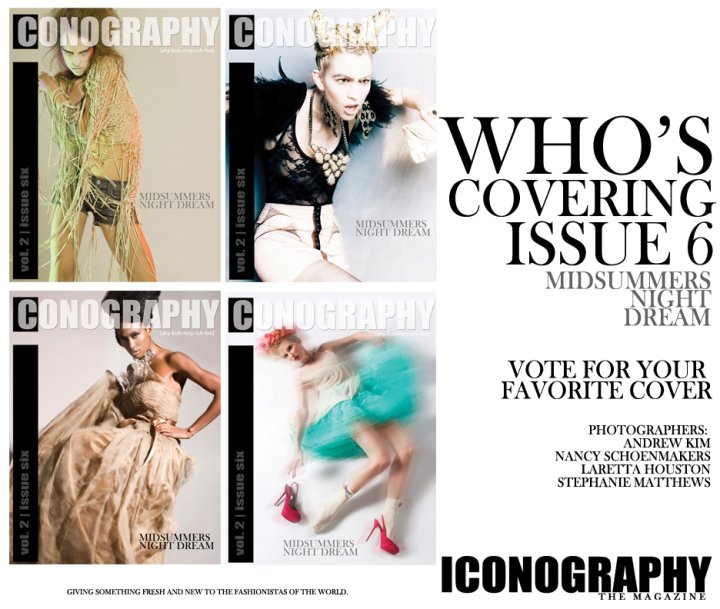 Photographed by Stephanie Matthews, Erin can potential be the cover girl for their 6th issue — but you have to vote. You can cast your ballot at www.iconographythemagazine.com.
And P.S. Erin's cover is the one in the lower left hand corner; under the photographer's name (Stephanie Matthews).