For more than 20 years, the School of Fashion at Academy of Art University has provided BFA Fashion Design students the opportunity to study for one year in Paris through the merit based "Paris San Francisco Sister City Scholarship Exchange." Each year, four Academy students are selected to study abroad for one academic year, two at Studio Berçot and two at  L'Ecole de la Chambre Syndicale de la Couture Parisienne, two schools with distinct philosophies and learning environments, while students from both French schools come to San Francisco for the same duration to study at the Academy.
Gladys Perint Palmer (GPP), Executive Vice President of Artistic Direction at Academy of Art University, remembers launching the program in 1996. "On Christmas Eve in 1995, Willie Brown, then Mayor of San Francisco, asked me to find a French fashion school as part of the Paris San Francisco Sister City Initiative. In January during Haute Couture, I waylaid Jacques Mouclier, then head of the Chambre Syndicale, to see if L'Ecole de la Chambre Syndicale de la Couture Parisienne would be interested. To be safe as I only had five days to spend in Paris to cover the Haute Couture collections, I also contacted Marie Rucki, a friend of Rosita Missoni, and the director of Studio Berçot. They both said yes."
"It was not easy at first," recalls GPP. "Though the French Consul General in San Francisco was most enthusiastic and helpful with visas, and our students were rearing to go to Paris, French students could see no point in studying fashion in California. However, after a year or two, as word spread from the returning French students about our textile, knitwear, design, and merchandising programs, both Paris schools approached us to add another exchange scholarship per year. We agreed. Soon came the request for three exchange scholarships. We said no. But this confirmed what we knew. The School of Fashion at Academy of Art University is brilliant."
Through the years the program grew and has become an integral part of each school's curricula.
"For me, Paris will always be the world capital of prêt-à-porter and our exchange program acts as the gateway for our students to enter that world," notes Simon Ungless, Executive Director of the School of Fashion at Academy of Art University. "The Academy students who decide to take full advantage of this opportunity with our sister schools have been changed forever as they have been offered positions at companies such as Celine, Saint Laurent Paris, and Rick Owens."
For many this exchange program has indeed been a life changing experience. After a year at Studio Berçot, Kim Tran, 2012 BFA Fashion Design alumna, decided to stay in Paris to intern with Rick Owens and today is in charge of creative direction at Maison Sprung Frères Fourrures. Zhangchi Wang, 2012 BFA Fashion Design alumna, also studied at Studio Berçot and is now a designer and creative pattern cutter at Saint Laurent Paris. Rinat Brodach, 2010 BFA Fashion Design alumna, studied at L'Ecole de la Chambre Syndicale de la Couture Parisienne, interned at the Yves Saint Laurent showroom, and later worked as a fashion designer at Steffie Christiaens before returning to the U.S. where she launched her own line during New York Fashion Week in 2013. Academy alumnus Bote Benchakarn studied in Paris in 2003 and now runs a successful menswear brand JBB in Bangkok, Thailand.
Success goes both ways as well. Maud Heline studied at Academy of Art University after graduating from L'Ecole de la Chambre Syndicale de la Couture Parisienne in 2005. Today she runs her eponymous brand out of Brooklyn, NY, and her shirts retail in the iconic concept store Colette in Paris.
Marie Rucki, Director of Studio Bercot, believes that the French Exchange program has proven to be beneficial for the students of both schools. "For the past 10 years we have noticed that our students were consistently very interested in the exchange with Academy of Art University and upon their returned, were happy and satisfied with the overall experience.
This year the two American students studying at Studio Bercot assimilated easily and quickly, performed very well in all their class projects, and I believe that the French point of view on research and development will help them with decision-making, as well as construct new ideas and concepts. In the near future, we are going to organize a short seminar to introduce foreign students in their second year of studies to fashion in France and to the pedagogical approach at Studio Bercot."
Francois Broca, Director of L'Ecole de la Chambre Syndicale de la Couture Parisienne, feels that the program has continuously improved. "Exchange students now have a better understanding of why and how to benefit from this additional year of study, and their feedback is always enthusiastic. For the future of the program we envision exciting new possibilities related to our upcoming merger with the Institut Français de la Mode by 2019/2020."
So what it is really like for the students? After the excitement of winning the scholarship, comes the reality of organizing travel, finding housing, and learning the language. This is followed by having to integrate into a new school, a new way of design thinking, and a whole new vision of the world as well as one's place in it.
Four students from the 2016/2017 exchange share the experience of their big move.
VANESSA NASH-SPANGLER, 2016 BFA FASHION DESIGN ALUMNA, CURRENTLY STUDYING IN ECOLE DE LA CHAMBRE SYNDICALE DE LA COUTURE PARISIENNE.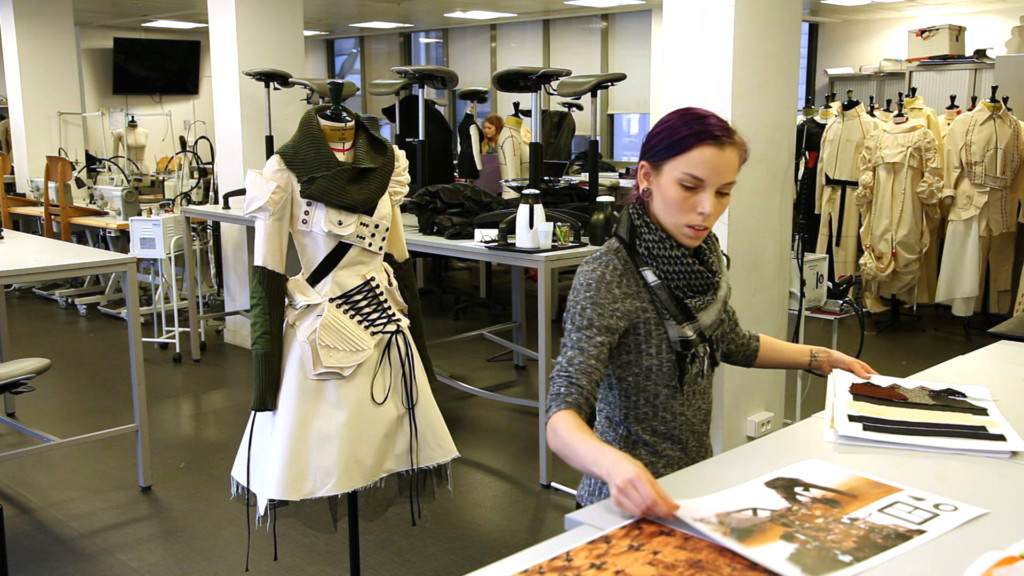 180: How was the transition moving to a city like Paris?
VNS: The transition was tough, exciting, nerve wrecking, and strange.  It was hard to leave my fiancé and my family behind to follow my dreams but exciting because that 15 year old in me who always knew she would end up in Paris finally made it! When it came to packing it was a frantic mess of what to bring and what to just buy again. Fitting my life into two suitcases along with the abundance of sewing supplies I had was truly difficult. Arriving in Paris was pretty simply as I made sure to secure a furnished apartment beforehand. It was nice to come to my new home and settle in immediately. Rather quickly I found out that culture shock is a real thing. The French have a different way of life and a different mindset to people in the United States so it took a while to adjust to a new way of life, but now I love it. The social aspect of the city is my favorite. You make friends, you go out for lunch or drinks, you take time to enjoy your life and your friends. Though I always have work to do, I also make sure I am taking care of myself and my well-being.
180: Where do you draw the inspiration and did it change with the move to Paris?
VNS: Paris has given me a new view on fashion. I used to think of Paris as this place of grandeur and avant-garde creations, the place where new ideas meet old techniques, but now I feel quite different. My sources of inspiration remain the same, I gather them from my personal interests which are always growing. The difference here is that I am immersed in my inspirations. For example, the project I am currently working on is inspired by the circus, which France has a rich history of. So instead of just looking at pictures I can immerse myself into the universe I have created for my collection. It really helps me to get a feel for what I am inspired by.
180: What is your experience like in another school?
VNS: Interesting. Not knowing French as much as I thought I did has definitely proven to be challenging. I thought I would learn more about technique at L'Ecole de la Chambre Syndicale de la Couture Parisienne but instead have become much more familiar with draping and have developed a new way of conducting my work with advice that has helped me better shape my research and portfolio.
Their process here is so different from the Academy. The classes are linked together with a focus on design projects. For our design projects we typically start with 'styling' existing garments from thrift stores and draping and cutting based on inspiration to determine a silhouette. From these we begin designing in the silhouette(s) chosen. The next step is to create a toile of one of the designs that shows the silhouette(s). Doing this brings a visual representation of the project. I really enjoy this process, though it is different than what I am used to. I typically skip making sample pieces now and focus on the toile, unless I find them necessary to communicate my ideas. It feels good to have a finished garment to accompany every project.

180: What advice would you give to the next group to help prepare them?
VNS: Seriously study your French! Though it will still be difficult, basic knowledge of the language is better than none.
Try not to have too many expectations. I found that I was a bit disappointed at first because I expected the Paris fashion industry to be a certain way. For example, I always wanted to work for a big well-known fashion brand. After some discussions with fellow students, I found out that working for a big company gives very little creative freedom. I want to go into a job that allows me to express myself and to learn new things as we are never done learning, in my opinion. I also found that it takes years and years to gain promotions, and even those promotions have very little pay, which I wasn't expecting. Just know, if you want to work in fashion in Europe you are doing it because you love it, not because it pays well.
Also remember, this is a period for you to grow as a designer. Your opinions, goals, and style may very well change and that is okay.
When you're here, focus on school and give it your all, but also make time to enjoy living in Paris, a beautiful city that has so much to offer!
180: What is next for you?
VNS: Internships which is ultimately why I came here. I plan to stay in Paris for the year after school to work and then see where the wind takes me. I have been considering working for some companies in London as well. I want to continue being creative and hands on which I now know is something a big company cannot offer me.
KORI JOHNSON, 2016 BFA FASHION DESIGN ALUMNUS, CURRENTLY STUDYING IN STUDIO BERÇOT.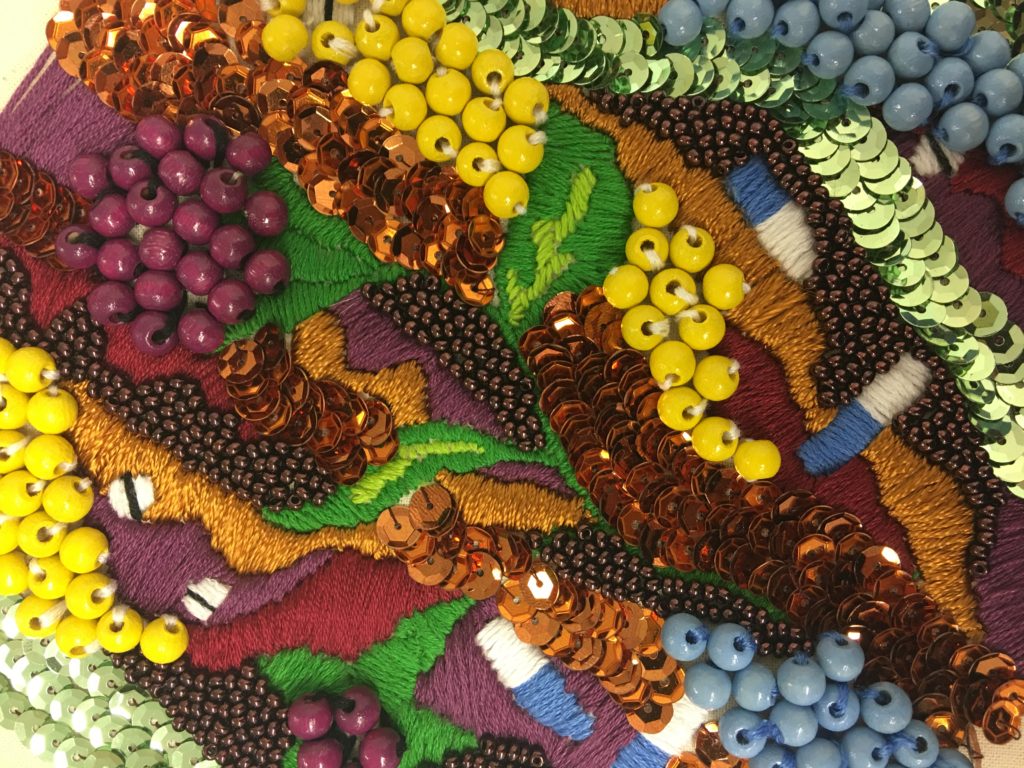 180: How was the transition moving to a city like Paris?
KJ: I was the first of the four of us to arrive in Paris. For the first week I stayed at an Airbnb and felt completely and utterly alone so it was definitely an anxiety filled week. I forced myself to get out and explore but it took me a while to get comfortable, and I felt like in the end it took me the longest to adjust because I was the first to arrive. Also, having not spoken French upon arrival made it extremely daunting. During my second week in France, I went to Normandy to stay with a some of my grandmother's friends which helped me adjust as being there with them made me feel at home. The city aspect of Paris is fairly similar to San Francisco.
180: Where do you draw the inspiration and did it change with the move to Paris?
KJ: Paris has been a huge influence on me. Walking along the Seine and around the beautiful architecture has really inspired me, sometimes I'll spend a couple hours just walking around and see something out of the ordinary that catches my eye and it deeply inspires me. Paris has enabled me to learn more about myself and the world around me. Especially Paris at night! Paris has to be the most beautiful environment I've experienced at night. Back in San Francisco, I had developed a darker style that allowed me to explore the darkness within myself as well as all of humanity. I chose deep concepts and utilized minimal and dark color ranges. Now I don't even recognize myself as a designer. I use bright colors and play with embroidery and details. Paris has a certain life to it! It's a trendy city, and I guess that assaults you and influences you, and becomes a part of you and your process. By trendy, I mean you see trendy clothes in store fronts that are both bright and risky, and the people here aren't afraid to take the risk. I draw my influence from everything around me, and from my day to day experiences.
180: What is your experience like in another school?
KJ: Studio Berçot is a great school for ideas and creativity. We have a project due every week and a half to two weeks so we are constantly working on generating ideas and development. Through this is also a lack of structure that enables you creatively and forces you to make your own sense of the chaos. This made my first month at Studio Berçot incredibly difficult as I was used to knowing what was happening and having structure to follow. On top of that, I didn't speak French and didn't know any of my classmates except for Isaac. There was a turning point though, two girls from my school, Ellia and Cosima, approached me and could tell that I was having a hard time. They let me know that if I needed help understanding anything that I could go to them, or if I needed someone to translate for me in my critiques they could help. From that moment, I became more comfortable and they helped me immensely. Through the months I became friends with pretty much everyone in my class, it's a really small school and our class has about 60 students in total. We function like a collective, a family, and we help each other in any way that we can. Studio Berçot functions like a workshop, generating ideas, and it's what makes it one of the best schools for fashion design.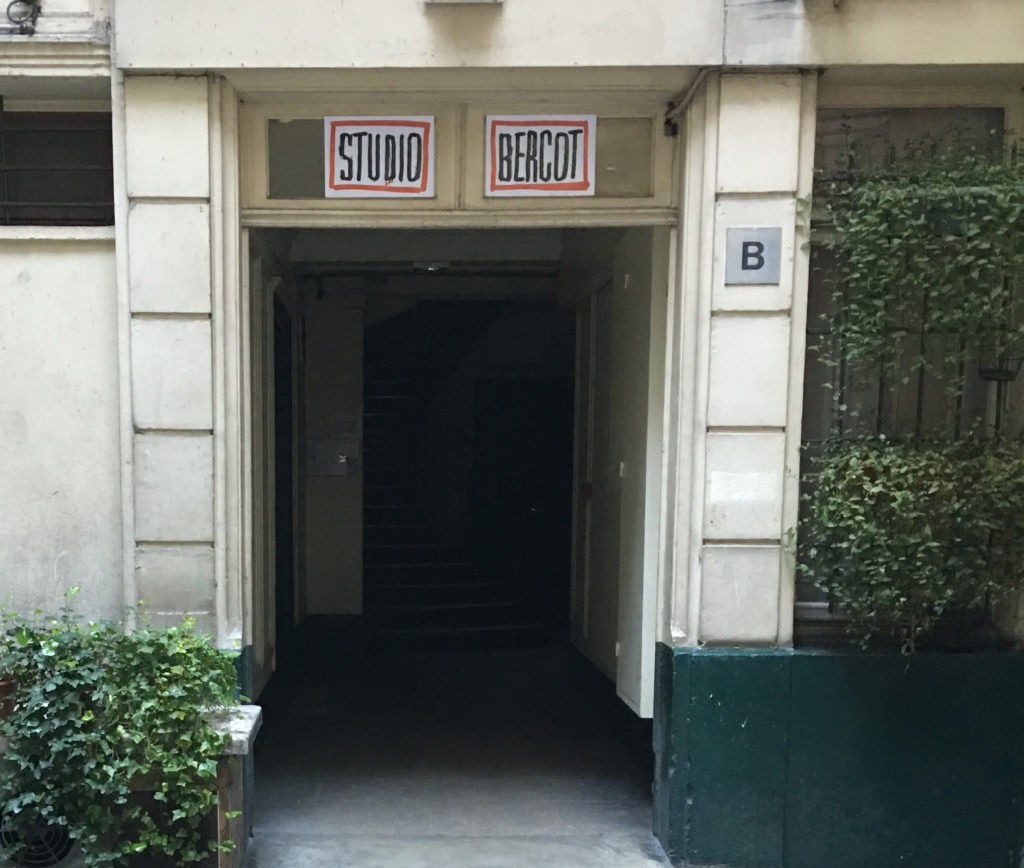 180: What advice would you give to the next group to help prepare them?
KJ: LEARN FRENCH! (But realize that once you get here, you won't know any of it!) Realize that you will be alone, a lot, even though you come here with other students. It can be really isolating at times, going from school to home, and then back to school again. Try and make time to get out of that schedule and meet people! It's going to be the best way to learn French, and it will also help you to start to build a network of friends. There are a ton of people who work in fashion here in Paris, and you will run into them and meet them so make those connections that will inevitably get you the job. FINALLY, don't forget the skills you already have, and don't underestimate your ability.
180: What's next for you?
KJ: Recently, I learned that I love embroidery and am pretty good at it. So good in fact that my sewing instructor noticed and asked me to help her with an embroidery project for Clarins which will be in their Mother's Day advertisement. She was so happy with the end product that she's talking with a friend of hers that has an embroidery atelier about taking me on as an intern. So fingers crossed! Ultimately though, I don't know if I will be staying in Paris. I am keeping my options open as I do want to stay in Europe. Maybe Berlin or London.
JUSTINE MENARD, MASTER IN FASHION DESIGN 2016, STUDIO BERÇOT, CURRENTLY STUDYING IN THE SCHOOL OF FASHION AT ACADEMY OF ART UNIVERSITY.
180: How was the transition moving to a city like San Francisco?
JM: The transition of moving was kind of strange. I felt very excited to come to San Francisco, to begin a new life experience, but when I arrived, I saw all the fragility of the city. I felt very uncomfortable with the expensive prices and all the homeless people. At the beginning, I was living in Nob Hill and I felt sad because that area is a very nice neighborhood but for me it was too clean and rich so I wasn't feeling at home. Today, I feel much better as I live in the Mission area which is more diverse.
Also when I was moving to San Francisco, I felt bored about the fashion vibes so I was looking for some cool and nice brands. I asked the locals and couldn't find anything so I had to figure out how to have fun in the city which is different than my perception of fashion. So that is why I focused on vintage thrift stores which are the best in the world I think. There is a very good quality of vintage clothes here.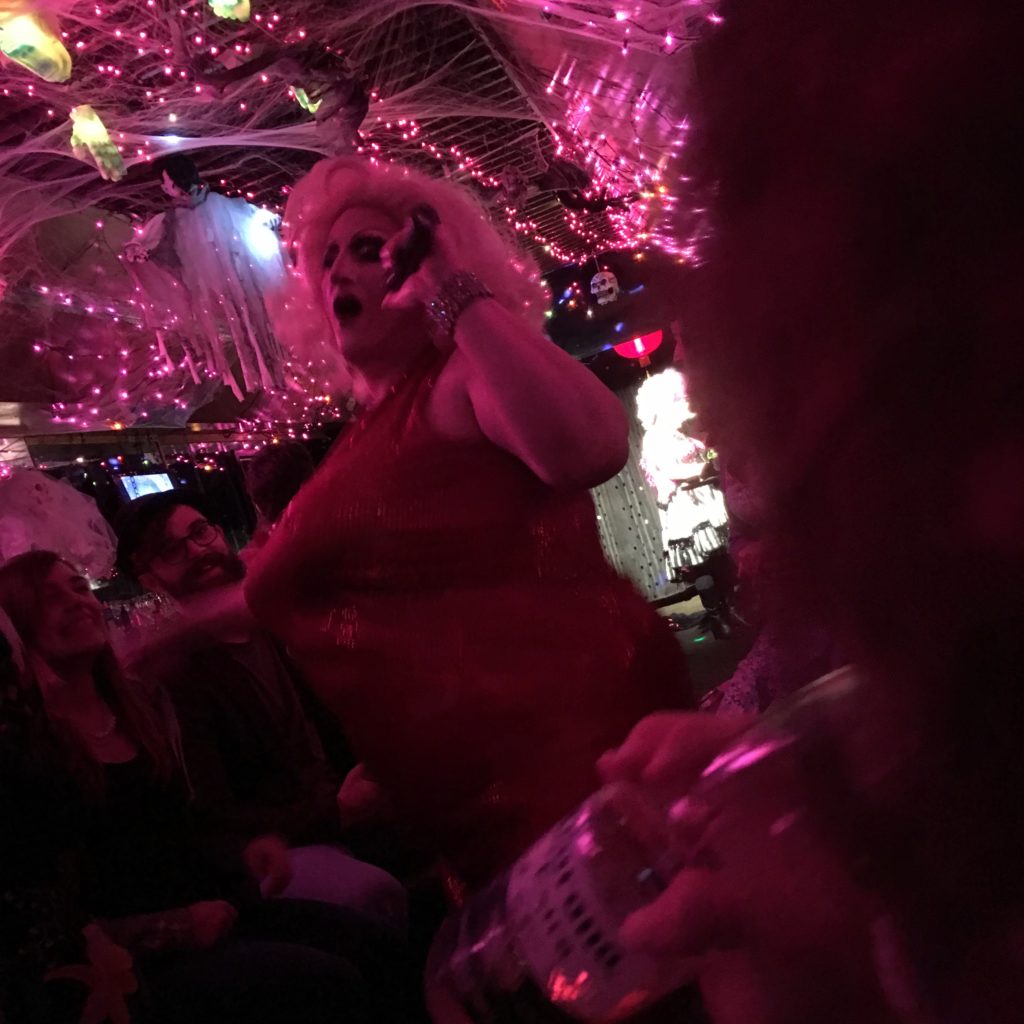 180: Where do you draw the inspiration and did it change with the move to San Francisco?
JM: Moving to another country and being surrounded by another culture makes me think a lot about my own perception, my own culture and thoughts. It opens new doors in your mind that you didn't expect existed. Because you are more open about everything, you have new ideas about everything. It's a big refreshing moment in all your life. I think, especially when you move for the first time to the U.S. I had this new feeling that I didn't have in France that you are allowed to think of something bigger. If you want to do something: This is totally possible.
180: What is your experience like in another school?
JM: When I was in my school in Paris I was close to my teachers. Studio Berçot is a small school, we were 200 students which is completely ridiculous compared to the big industry scale of Academy of Art University. I was completely lost, and even today in my second semester, I still feel lost. There are too many things, too many people, so at times it's too much for me. But that is part of the experience, so I'm glad to be here and to learn new things and I'm staying focused on my work. For me, I see this experience more about life in general than about the school and studies. I'm here to learn and discover about myself, life, and everything that can make me be a better person.
180: What is the biggest challenge for you in San Francisco?
JM: I think the biggest challenge for me in San Francisco is how I can get inspired by this city to create something to show in Paris. I want to take advantage of being here to do something to add to my portfolio when I will get back to Paris.
180: What advice would you give to the next group to help prepare them?
JM: I would say, just be ready and open for a new experience in your life, no matter what it is. I think the most important thing is to be aware of why you are doing this. What's your desire, your objective? Don't be passive, it's the worst thing on earth. If you know what you could be better at, you can improve on it, and become a better person. Because this experience is just about life. Even if you are still in school, you see things in a different way than what you were used to. Take advantage of it. Don't think too much about class but about life in general, travel in the U.S. to discover and understand more and more things about this country.
180: What is next for you?
JM: Today, I feel completely changed. I think I'm still the same but with new thoughts and new desires. I'm excited to go back to Paris, Mon Amour, and search for internships or jobs. But before going back to France, I want to briefly go to Santa Fe, New Mexico, to see the Georgia O'Keeffe Museum. I'm going to travel alone in the USA to have a few more American breaths before smelling the French air again.
CHARLOTTE LAUXERROIS, MASTER STYLISME MODELISME 2016, L'ECOLE DE LA CHAMBRE SYNDICALE DE LA COUTURE PARISIENNE, CURRENTLY STUDYING IN THE SCHOOL OF FASHION AT ACADEMY OF ART UNIVERSITY.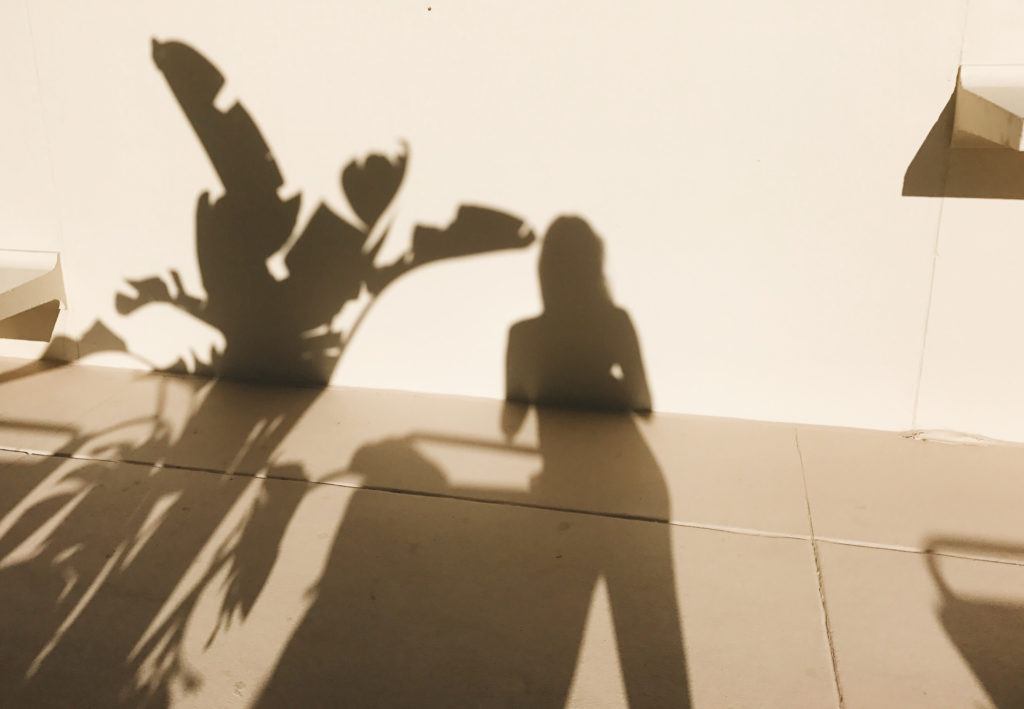 180: How was the transition moving to a city like San Francisco?
CL: Before leaving Paris I thought that the transition would be easy and that in a short time I would melt into the crowd and find all my points of reference in this new city. But the reality was different. The procedures for moving to another country were complicated and intense but eventually after the first few months everything became well settled, so I keep good memories of my transition. Most of all everything was well organized to help me integrate into the School of Fashion.
180: Where do you draw the inspiration and did it change with the move to San Francisco?
CL: Here everything is different design wise. We have to think more about marketing than about style. This made my vision of fashion more refined and I was able to adopt a more holistic idea of a fashion product. My inspiration didn't change much so my style stayed rather constant. I learned to proceed differently for the creation process, and this was interesting for me, as well as learning to think more intentionally. Now I feel less limited to just Europe career wise.
180: What is your experience like in another School?
CL: The school has many buildings throughout San Francisco so you are in different areas of the city depending on what class you have that day. Also the educational system is different in the USA compared to France where you keep with the same group of people through the whole academic year. Here I discovered plenty of new classmates in each class. This definitely helps to develop a larger network of friends and contacts. There are also many outside school activities organized for us. The difference I appreciated the most is certainly the guidance and mentoring that we receive from instructors and advisors.
180: What is the biggest challenge for you in San Francisco?
CL: My challenge was to live at the same rhythm that Californians do and adopt their lifestyle while keeping my French style in the classes and outside of school.
180: What advice would you give to the next group to help prepare them?
CL: Try to stick together and live under the same roof so you can count on your friends if needed. The best is to rent an apartment with many other students who will help make you discover another culture and also will help you improve your English.
CL: Prepare yourself to have a cultural shock facing the clothing style which in San Francisco is very casual sportswear because of all tech companies. This is an exceptional adventure that I definitely recommend to everyone curious to discover American culture and the U.S. fashion market.
180: What is next for you?
CL: When the exchange program ends, I'm going to return to Paris in order to start going to job interviews and see what opportunities are available to me. But ideally I would love to find a position in New York because I feel that New York fits my interests.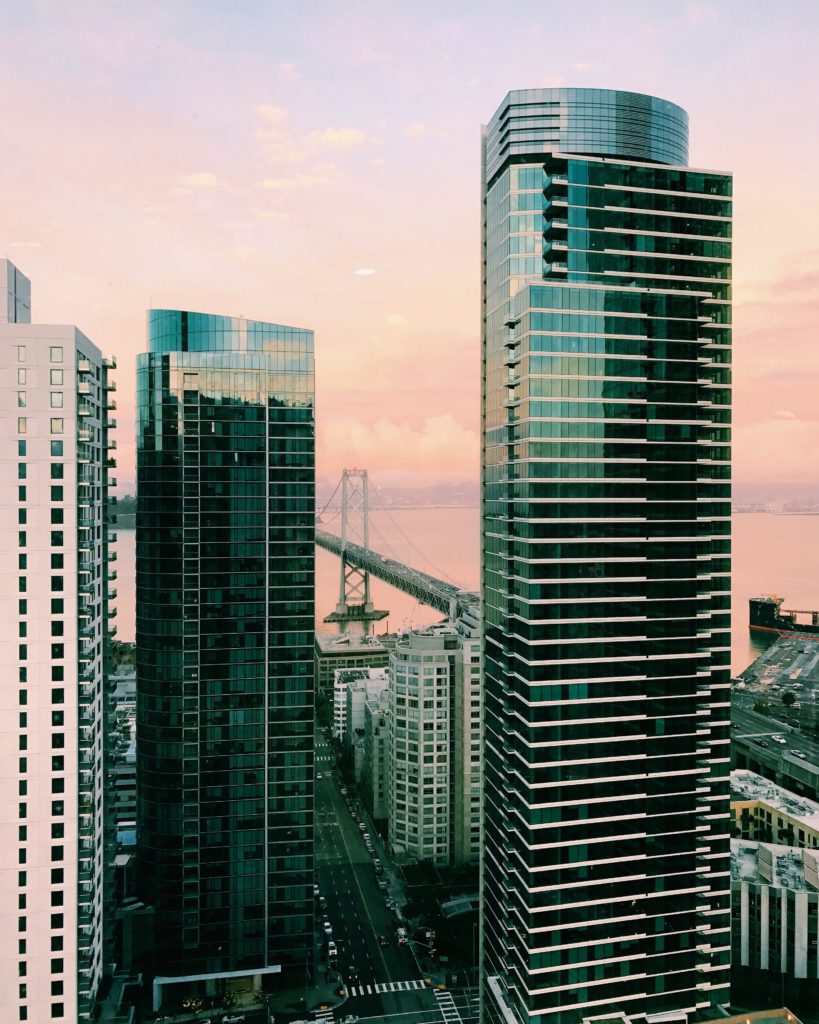 Words by Elena Eberhard
Photography by Kori Johnson, Justine Menard, Vanessa Nash-Spangler, and Charlotte Lauxerrois