The holidays are right around the corner and for many of you that means traveling to a far off destination. Whether your vacation takes you to a big city or a tropical island, Fashion School Daily has you covered for what to wear to make this vacation your most fashionable yet.
If you're traveling to a big city like New York or Paris, knowing how to dress is just as essential as knowing how to hail a cab. Basic black will take you far, and over the knee boots will keep your feet warm while trudging through the snow. A cape is a great way to stay warm without looking like a marshmallow, and green accent pieces will add the same magic that the city lights give the skyline. Pack these items and you'll be all set for your city adventure.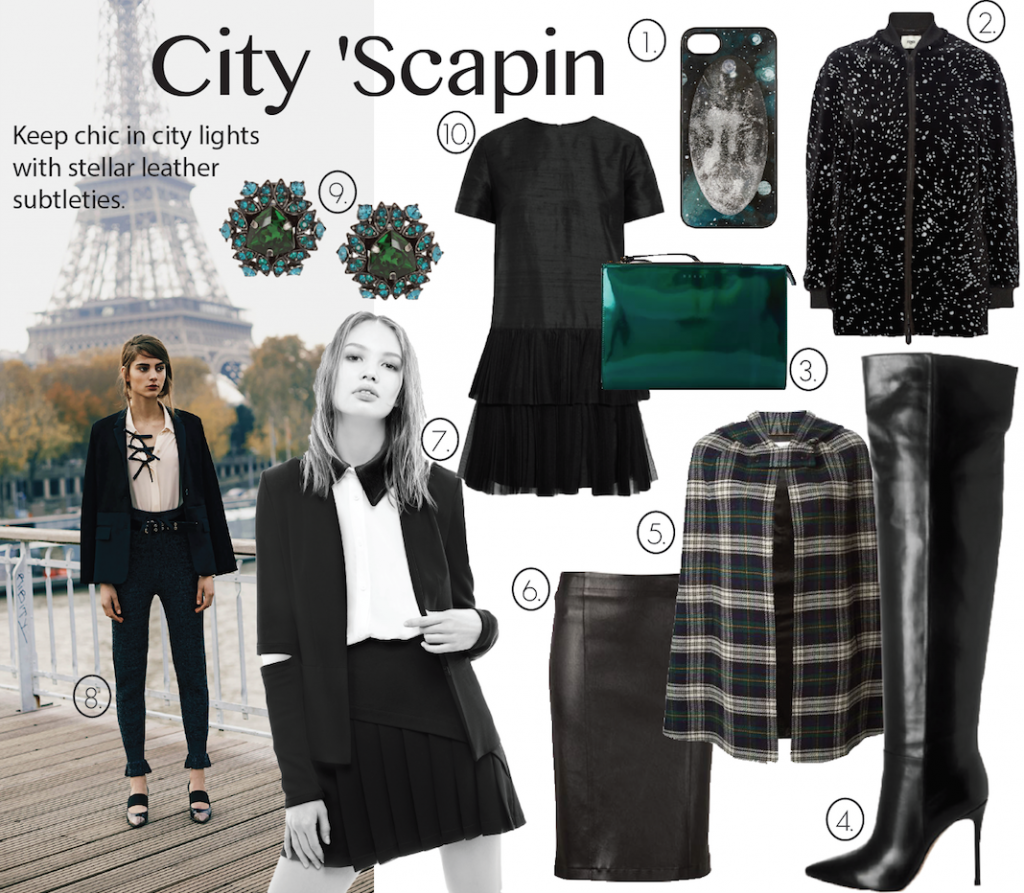 While some of us will be waking up early to shovel the driveway, a lucky few of you will be traveling somewhere hot. The extreme heat calls for tanning spray to keep you from looking as white as a snowman in the middle of the desert. Throw a can in your carry-on and your skin will glow! In this climate, all of your time can be spent in a bikini so make sure it's a good one! A metallic two piece is a great option. After a day in the sand, throw on a pair of snakeskin shorts or a breezy dress and you'll be all set for dinner and drinks. Dress like this and anyone looking at you will find you as appealing as an oasis in the middle of the desert.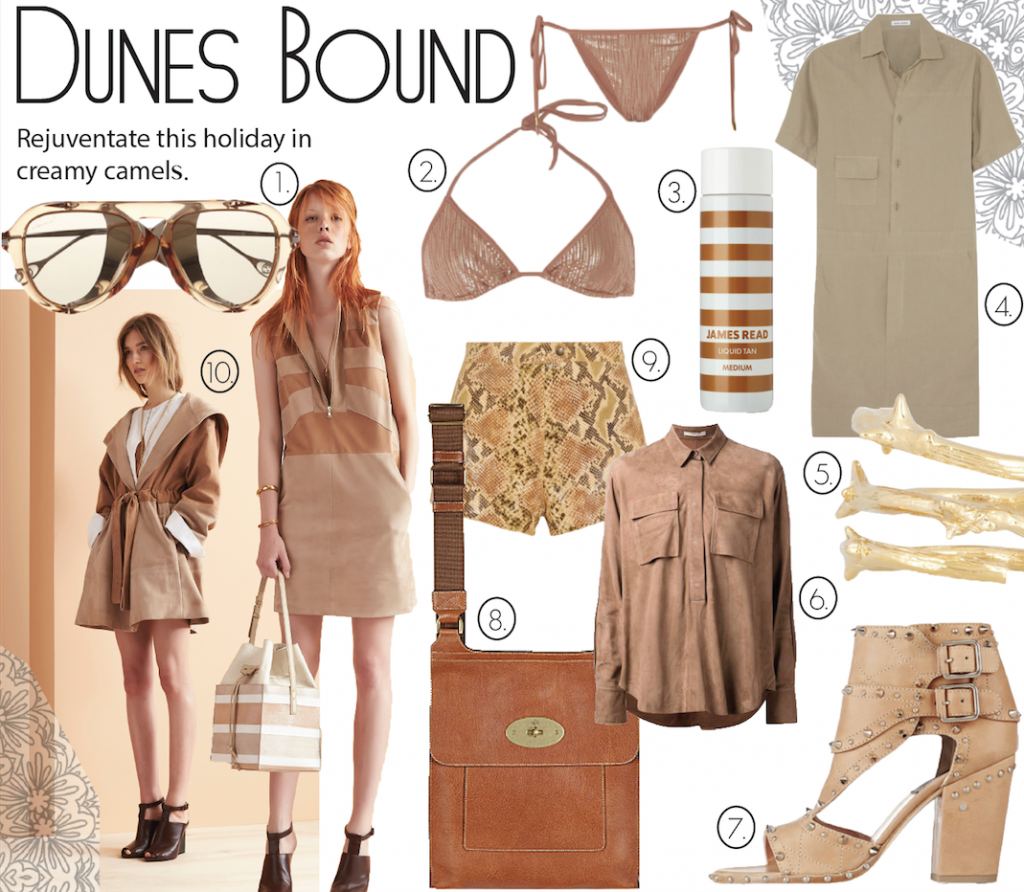 Who hasn't dreamed of leaving behind the stress of the holidays and lounging all day on a tropical beach somewhere? Well, for some of you the dream has come true and the only stress you have this year is what to pack for your getaway. Bathing suits are essential, so pack more than one!  A one piece is great for snorkeling and a printed  bikini will look great laying out in the sun on a fun towel. Throw a pair of shades, a good book, sandals and coconut tanning oil into a beach bag and let all your cares melt away.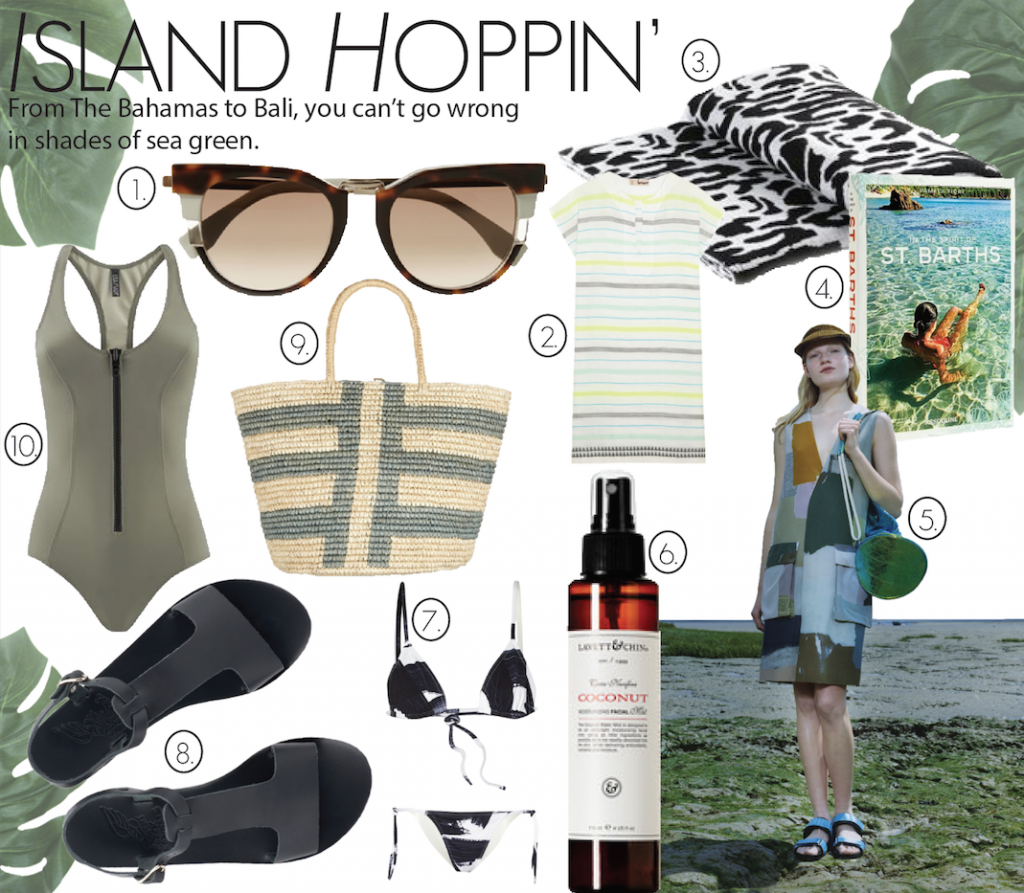 Many readers are dreaming of a white Christmas and need to layer to stay warm! Throw on a pair of jeans and a statement sweater and get comfy in a foldout chair by the fire. When leaving the house to make a snow angel or to go sledding, may sure to bundle up in a shearling hat, scarf and boots to keep the frostbite away. In these cozy pieces, your holiday vacation will be filled with joy as you sip hot coco, ice skate and bake cookies!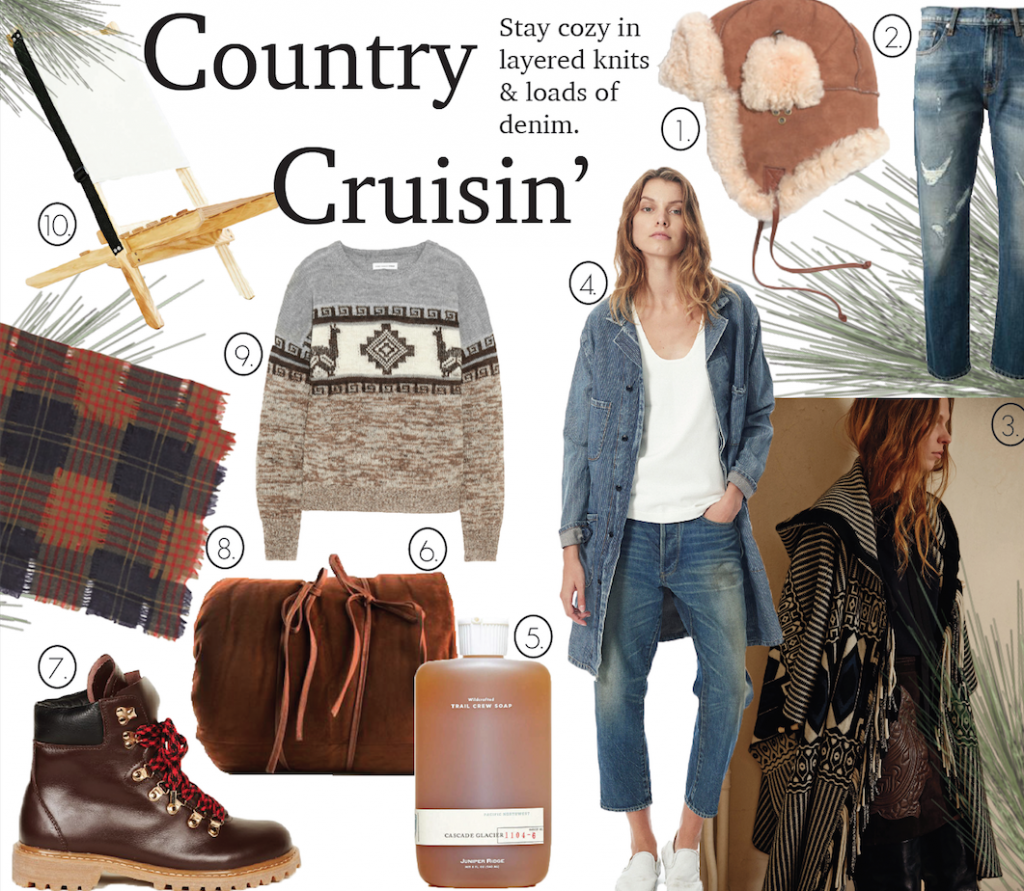 Wherever you plan on spending the holidays, make sure to enjoy yourself and your loved ones! Happy Holidays!
Trend Boards by Brittany Caldwell
Text by Tess Collins