Master photography meets master fashion in Spring 2015′s advertising campaigns. As diverse in style as they are in composition, all are extremely  powerful in their own way. Below are my top picks: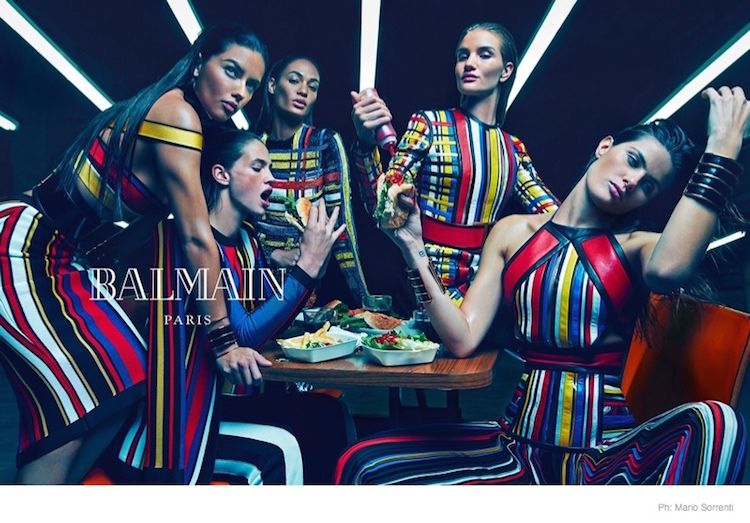 Talk about a supermodel squad! Balmain's new S/S '15 campaign sees these renowned beauties take over a diner in all their striped glory, while sultrily devouring ketchup filled hamburgers and fries. Fashion and fast-food domination.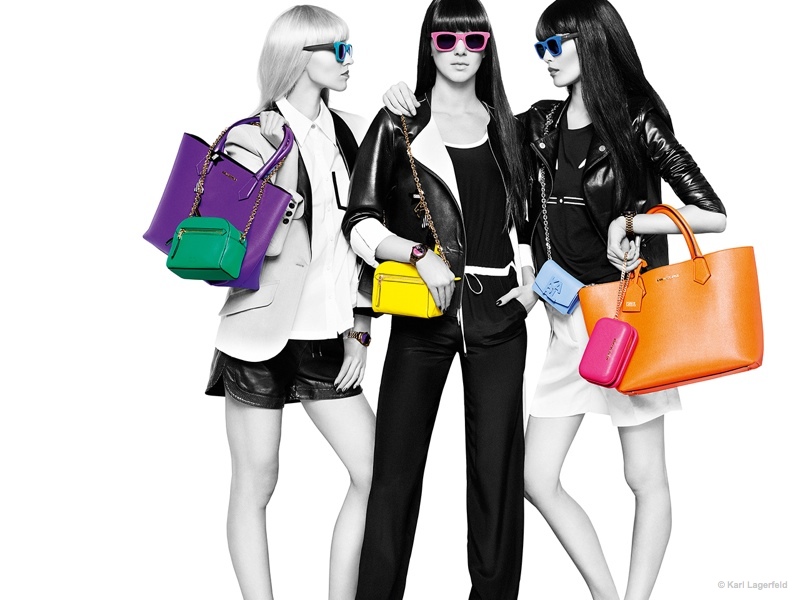 Here comes Kendall Jenner and her minions! Karl Lagerfeld's art-pop styled S/S '15 campaign shows off his bold-colored accessories collection against a monochromatic model crowd. Uber cool.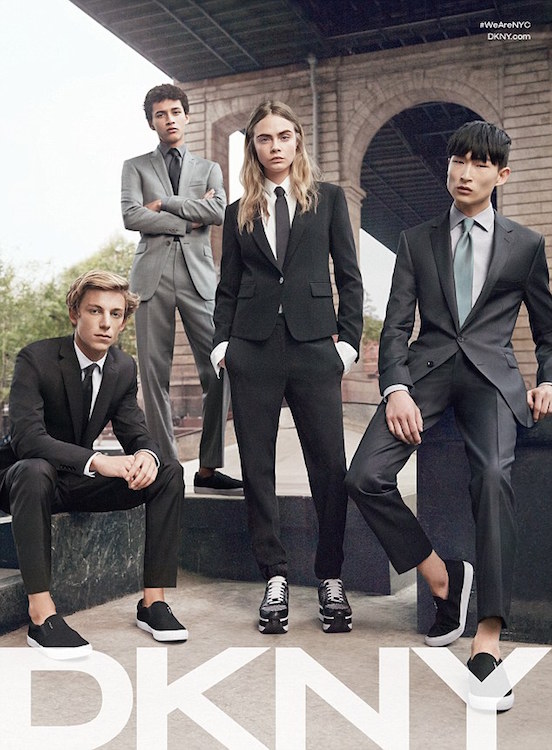 Menswear as womenswear? or women in menswear? Either way this gender-neutral tailoring looks sharp on both male and female models and Delevigne looks rather dapper in it. Kicking it with the boys just comes naturally to Delevigne, who admits to being called a "complete tomboy" by her friends.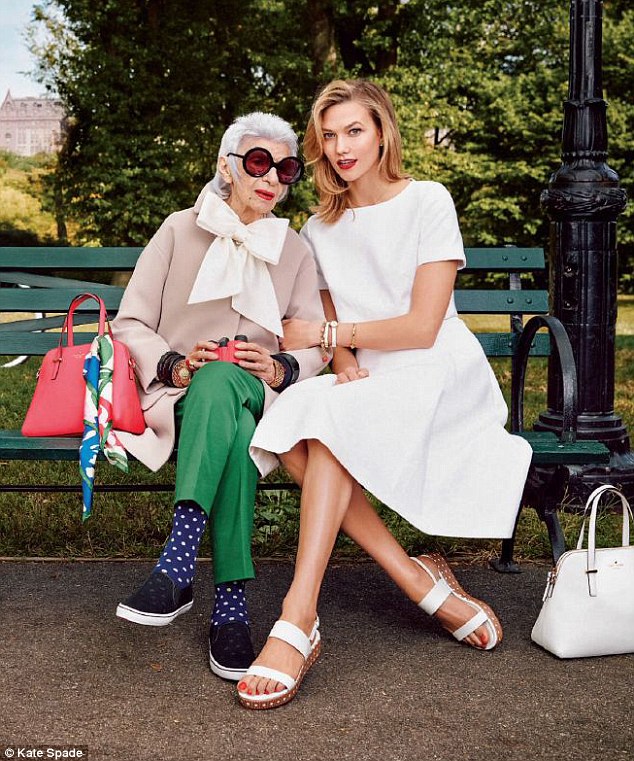 There may be seventy years age gap between these two American icons, but both do spring brights beautifully. A classic all-white look for Karlie, while Iris oozes sophistication in a playful way, with her tailored overcoat and peekaboo polka-dot socks pertaining to her eccentric personality. It looks a beautiful spring day for a park bench conversation between a style legend and a blossoming supermodel.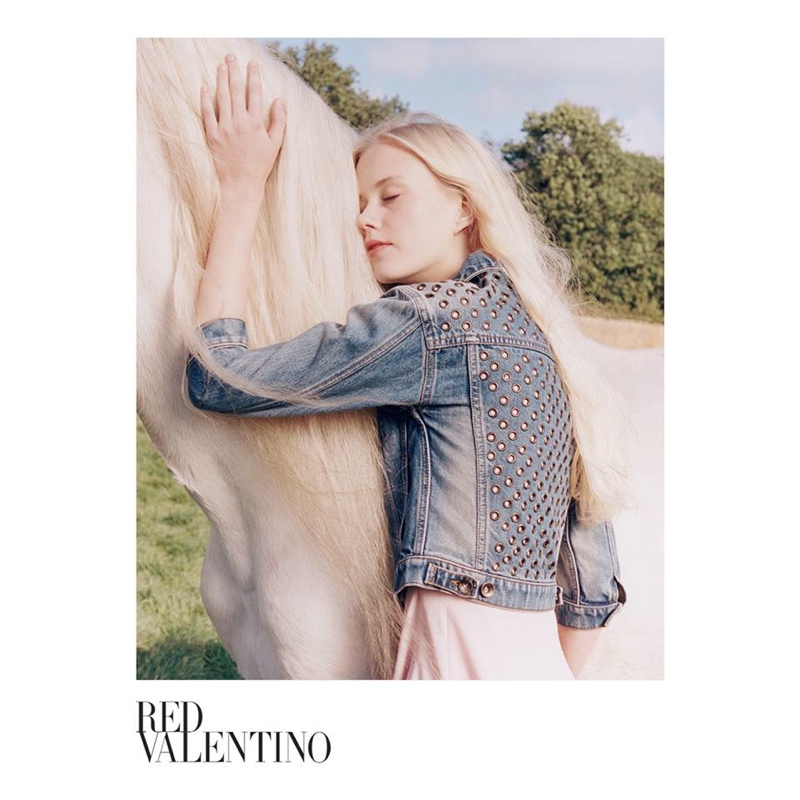 This dreamy look from young Danish model Amalie Schmidt makes me want to go outside and breathe in the fresh, floral spring-time air, and be at one with nature. The etherealness of two blonde beauties connected by their fair flowing locks, completely balances out the studded texture of the denim from Red Valentino.
Written By: Faye Harris