Don't get too excited. He's not really single – but he does have a new movie that's creating some buzz.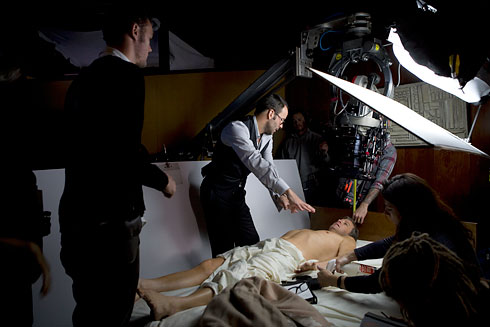 Tom Ford directs actor Colin Firth in 'A Single Man'
It seems as though Tom Ford has decided to take a crack at being a fancy movie director with A Single Man:
Based on the novel by Christopher Isherwood, Ford does his best to cinematically illustrate a story about a gay college professor (Colin Firth) and the death of his lover.
The trailer makes the movie look like a huge Gucci commercial (sensual close ups, no dialog, haunting music) and it is apparent that Ford dressed well while directing – but that's all secondary compared to what the real question is: Does Ford have the wherewithal to take the reigns of a feature film?
Well, Firth and co-star Julianne Moore have been getting some attention (and even some Oscar buzz) for their performance in the film. Ford may be on to something here.