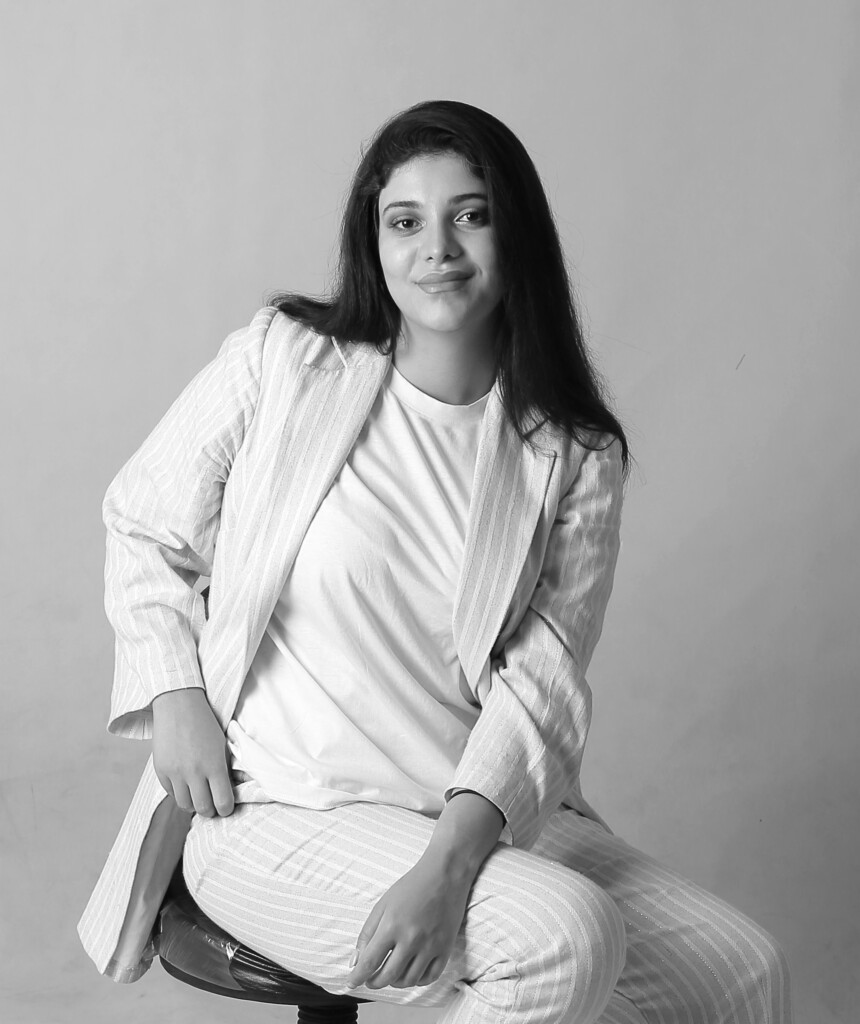 I learned sewing and embroidery from my grandmother as a child. At a time when the majority of people did not study more than elementary school level in Iran, my grandmother was studying to get her master's degree in education. She is my hero, and I always admire her vision to provide the best education possible to students. She established and managed three schools over her career, and later
on, she commissioned the most advanced high school in her hometown for girls. She did all of this while doing all the housework, raising four kids, and sewing clothing for the family.
My dream is to become a fashion designer entrepreneur and work in academia. In the summer of 2020, I established a leather goods brand where I design statement accessories for women and men. I also plan to open a bridal and eveningwear brand with my thesis collection.
My senior thesis collection is inspired by both the vanitas still life paintings of Nicolaes van Verendael and the sculptural forms of British-Iraqi artist Zaha Hadid. Vanitas' paintings are a reminder of death by showing the passage of time. Within my collection, each outfit has a different and unique way of construction, piping or boning, and petticoats. I included details such as spirals and 3D floral appliques.