For some reason, I always feel inclined to take pictures of our designers steaming away backstage right before the show — it is, in fact, a crucial part of the show. Plus, it gives us a behind-the-scenes look at one of MANY things that go into a flawless show.
So without further ado…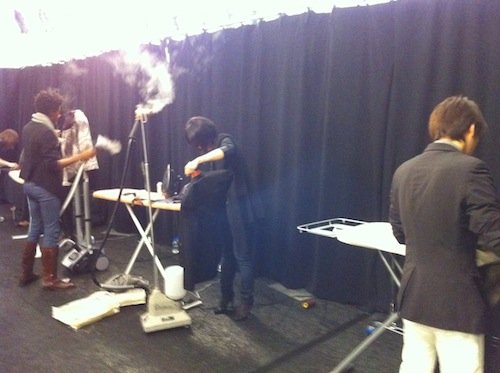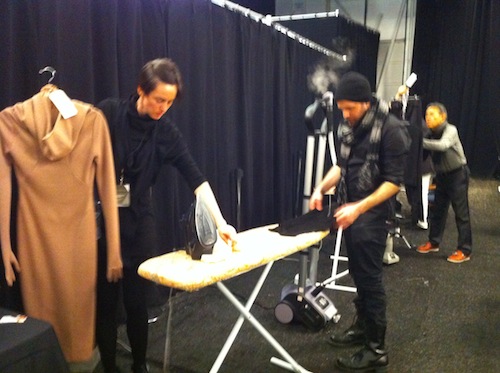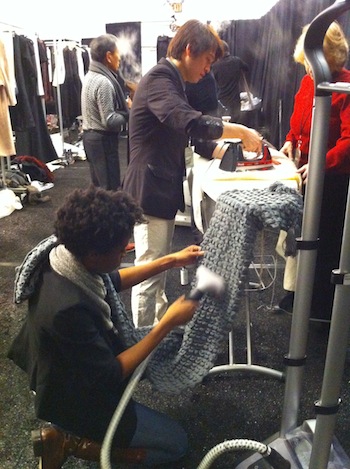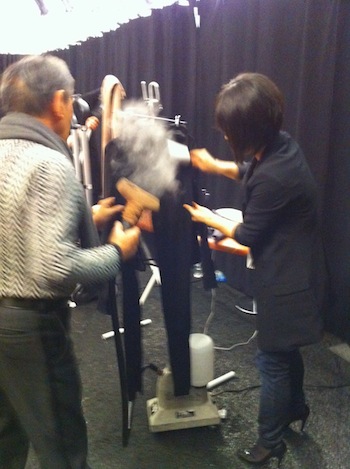 For more about Mercedes-Benz Fashion Week at Lincoln Center click here.