Kate Moss unveiled her 12th collection for Topshop in London. I went through all seventy nine images (yes, SEVENTY NINE) and they're not bad — and I love all the lace.
What more interesting was the way Kate wore a top that she designed for Topshop. It reminded me of when I was little because I, like her, used to put on a T shirt only to realize later that it was backwards.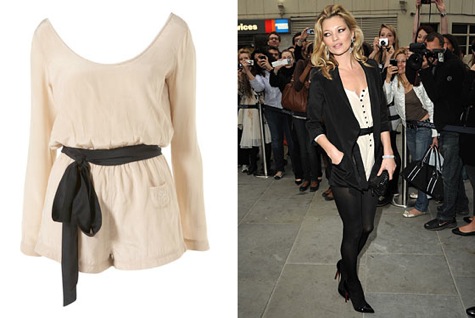 Kate Moss at her spring/summer Topshop collection launching party. Photo credit: Nymag.com
Wearing clothes backwards is kind of uncomfortable, no?
I'm pretty sure men's shirts are not to be worn backwards but how about the ladies? Looks like this is going to be the new trend. Kate was awarded by the CFDA with a special tribute because of the significant contributions she has made to the world of fashion. Does that mean that anything she does will be the new thing?
Plus, both Angelina Jolie and Amanda Seyfried did it too: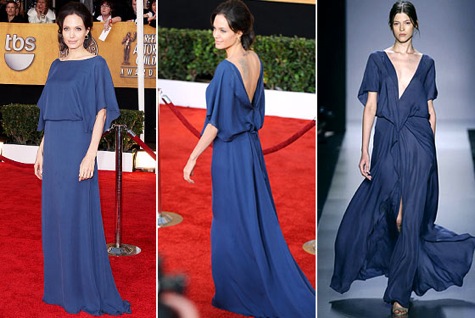 Jolie in Max Azria at the SAG Awards. Photo credit: Nymag.com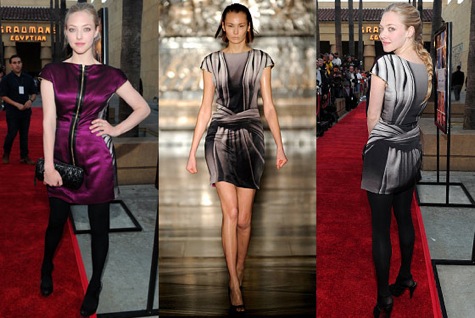 Seyfried in Bodyamr at Mother and Child Premiere in Los Angeles. Photo credit: Nymag.com
If anything, we should thank these guys for this trend: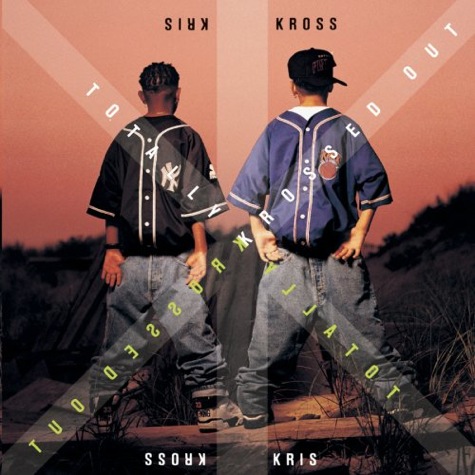 Would you wear your dress backwards?
Written by: Harry Go
Click here for more of "The World According to Harry"