A Monday morning tweet from Fashionologie.com told me that Anna Wintour owns an iPad. I was flummoxed because fashion and technology do not always go together. The best interpretation of this relationship is when Samantha Jones handed her iPhone to Carrie Bradshaw in which she replies "I don't know how to work this," on her wedding day in Sex and The City the movie.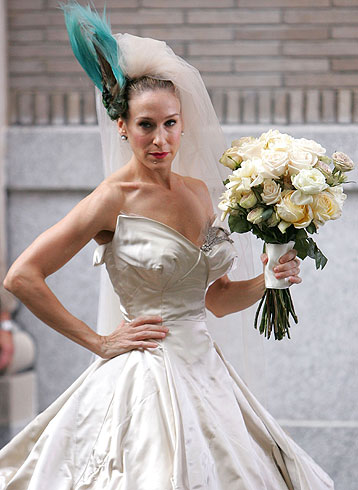 Perhaps this made Carrie dislike Apple?
Follow the jump to read more.

Wintour claims she uses her iPad to read fashion blogs. Humberto Leon of Opening Ceremony interviewed her and she said: "Like any evolution in the industry, they force you to become better at what you do. Vogue's in-depth articles and beautiful fashion stories, along with coverage of the arts within a fashion context, is not something that exists in the same way on blogs. They force us to dig deeper for stories, but we're not competitors; we serve different markets." (Click here to read the full interview.)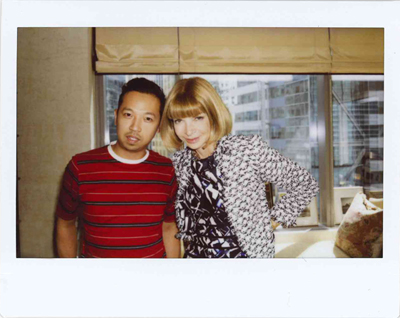 Humberto Leon and Anna Wintour.
Other literary news is comes from Anna's U.S. Vogue BFF, Grace Coddington. She is working with Jay Fielden (former Men's Vogue editor in chief) to prepare a proposal for a memoir. I like Grace Coddington. She was very personable in The September Issue. Grace's memoir would be interesting. She started as a model in the sixties and made it all the way to the top of the masthead of British Vogue and then became the creative director of U.S. Vogue. Grace hopes her book will be "very rich in fashion history."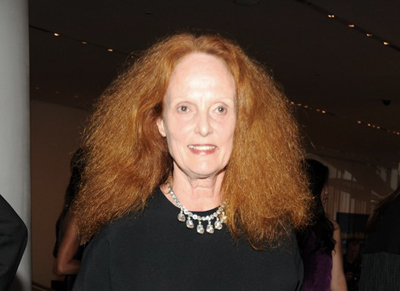 Detmar Blow (Isabella Blow's husband) and Tom Sykes are keeping up with this new literary obsession. They wrote a book about Isabella's life and depression, "Blow by Blow". The book comes out November 9 in the U.S., but was excerpted in the Daily Mail over this weekend.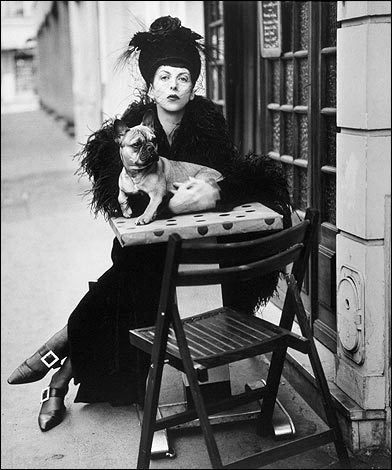 It looks like Andy Warhol's quote (which is the title of this post) about reading is passé. Reading is cool again — especially in the fashion world.
Written by: Harry Go
Click here for more of "The World According to Harry"